What Simon Helberg Wanted To Do Before He Got His Big Bang Role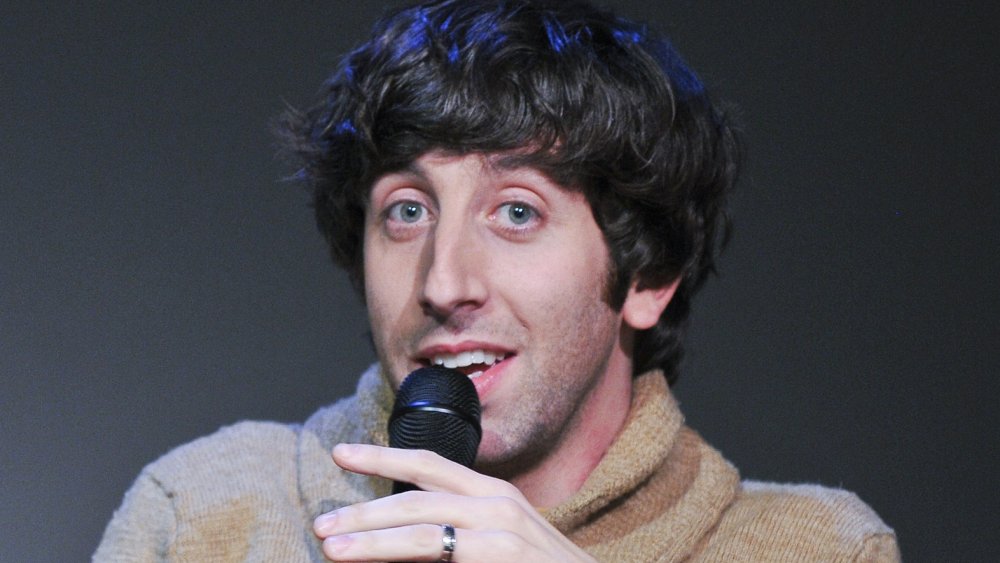 Jenny Anderson/Getty Images
The Big Bang Theory took its final bow in May 2019, with 18 million viewers tuning in for the hit CBS comedy series' last episode. The roommate antics of genius physicists Sheldon Cooper (Jim Parsons) and Leonard Hofstadter (Johnny Galecki) and their banter with equally zany CalTech coworkers Raj Koothrappali (Kunal Nayyar) and Howard Wolowitz (Simon Helberg) entertained audiences for more than a decade and escalated the star power of its cast. 
Helberg, who played aerospace engineer Howard on the Emmy-winning series, became a fan favorite. With his bowl haircut and tight but nerdy attire, Howard tries to make up for his lack of a doctorate degree with his confidence in attempting to pick up women. The astronaut meets his match in microbiologist Bernadette Rostenkowski (Melissa Rauch) and they eventually get hitched and have a couple of kids.
Whether it's going into space or raising a family with Bernadette, Howard kept the laughter going onscreen with the rest of the gang. It's hard to imagine Helberg not playing the role of Howard, but there was a change in Helberg's past that would have had the actor hanging out with a very different group of guys. You won't believe what Helberg wanted to do before the Big Bang.
Simon Helberg had boy band ambitions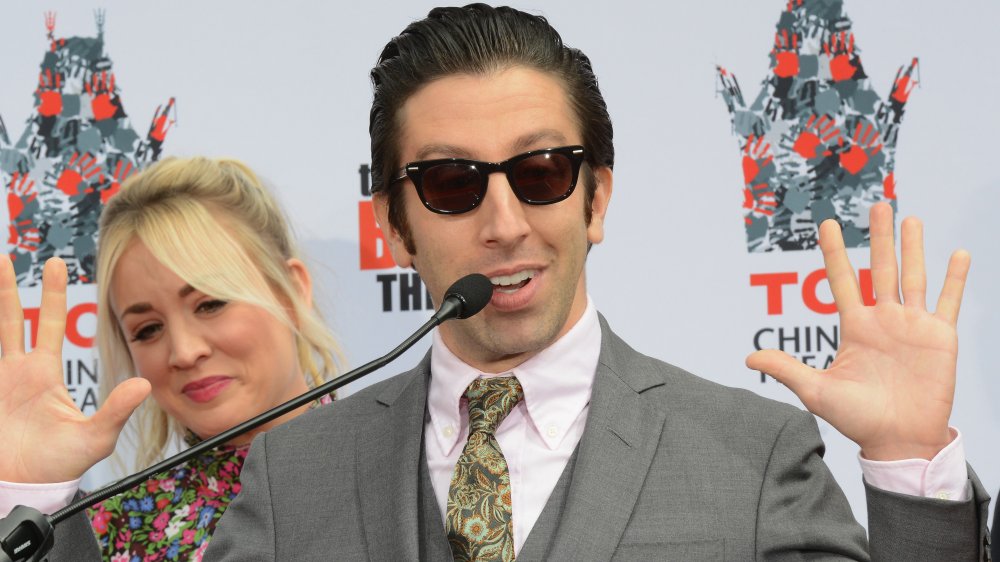 Albert L. Ortega/Getty Images
Being the son of actor Sandy Helberg and casting director Harriet Helberg, you might expect Simon Helberg to join the family biz, but The Big Bang Theory star had other ideas. 
During a 2016 appearance on The View, Simon revealed that he wanted to join a boy band and was a huge fan of Boyz II Men and New Kids on the Block. There was just one minor problem with that dream. "I couldn't sing," he said. "My parents, they didn't tell me that. They said, 'Maybe he should start taking some lessons, some piano lessons.'" 
By his senior year of high school, Simon's love for acting took over when he starred in a production of The Importance of Being Earnest, but those piano lessons have come in handy too. In his role in the 2016 film Florence Foster Jenkins, Simon portrays Cosmé McMoon, a pianist who plays for Jenkins (Meryl Streep), a wealthy New Yorker who wants to become a great singer, despite her lack of talent. 
Speaking of talent, Helberg will mix music and acting again as he plays a conductor in Annette. The film also stars Adam Driver and Marion Cotillard, and according to The Film Stage, approximately 95 percent of the dialogue will be sung, so we may get to hear Simon's skills (or lack thereof) after all.