The Truth About Candice Patton And J.R. Smith's Relationship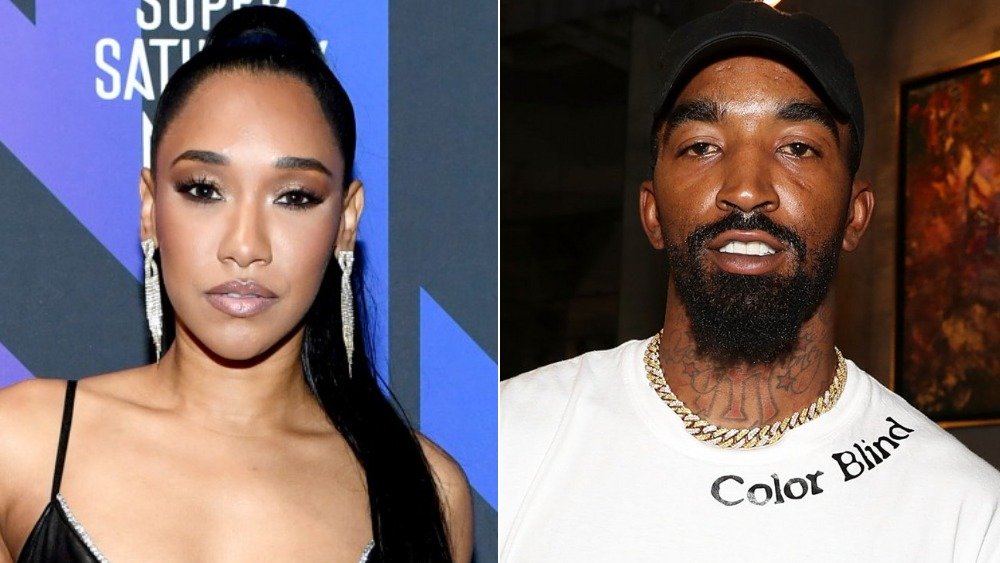 Dimitrios Kambouris, Shareif Ziyadat/Getty Images
J.R. Smith came under fire in 2019 when he was accused of cheating on his wife, Jewel Harris — who he married in 2016 — with actress and model Candice Patton. According to People, the rumors first began circulating in October of that year when Smith and Pattion were spotted at a Halloween party together. The outlet reports that the two popped up on Riverdale star Vanessa Morgan's Instagram Story. 
After months of speculation, Harris shared a vulnerable Instagram video in December 2019, where she pleaded to God about her suspicions involving her husband's infidelity and the rumored relationship. "God is mad wild. There's a lot going on. Help me god," she said in the video. "So, as I was taking [her daughter] Demi to school, God was like 'Yeah, you gonna pray and you're gonna post it.'"
She continued her tearful prayer, asking God to "lift [her] husband up" and "to please just cover him with your blood," adding, "I ask in the mighty name of Jesus that you go to him where he is right now and you shake him up."
Towards the end of the video, she explicitly named the supposed mistress by saying, "My husband, he's hurting and Candice, she's hurting. For her to go out here, Father God, and seek a married man, I just pray that you give her grace and mercy through all of this."
J.R. Smith denied the cheating allegations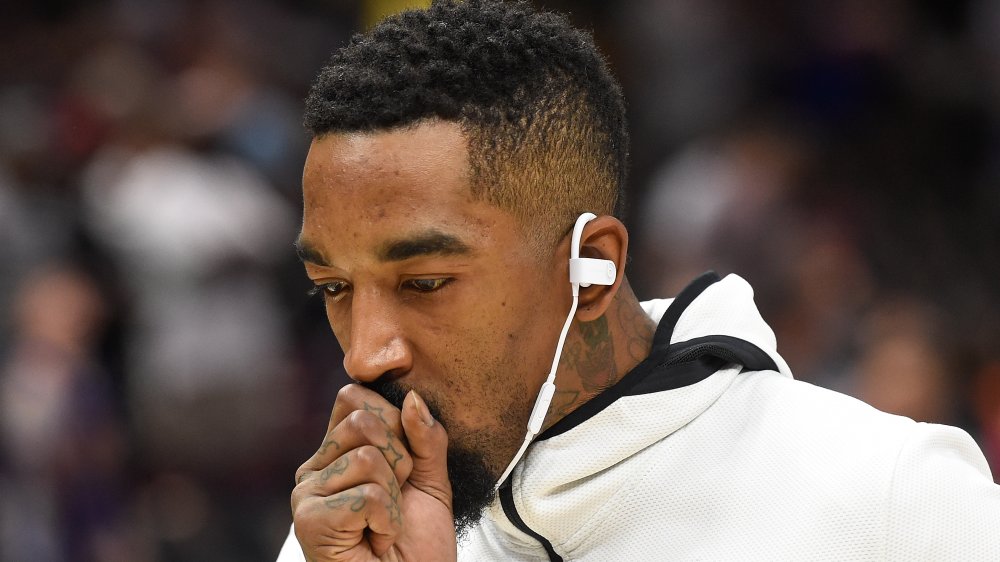 Jason Miller/Getty Images
It didn't take long for Jewel Harris' video to gain thousands of views. It took even less time for Harris' famous husband to respond to her allegations. Following the viral video, J.R. Smith decided to take take to Instagram as well.
Smith kept with the biblical references in an Instagram Story, writing (via Revolt), "No weapon formed against me...," which was followed by another IG Story post that read: "IG ain't a place for relationships!! But God told me to tell y'all I've been separated for months [.] He doesn't understand why His child failed to mention that... #thatsall."
After Smith hopped on Instagram to seemingly share his side of the story, Harris faced quite a bit of backlash for the explosive video, which she later removed from her profile. Despite the criticism, she received support from fellow basketball wife, Savannah James — the wife of NBA star LeBron James – who wrote: "Amen? I love you Sis!!" on Harris' since-deleted post, per People.
Candice Patton didn't officially respond to the allegations, however, according to Revolt, she did turn off her Instagram comments after the video and Instagram Story began making their internet rounds.
J.R. Smith reconciled with his wife, but seems to be dating Candice Patton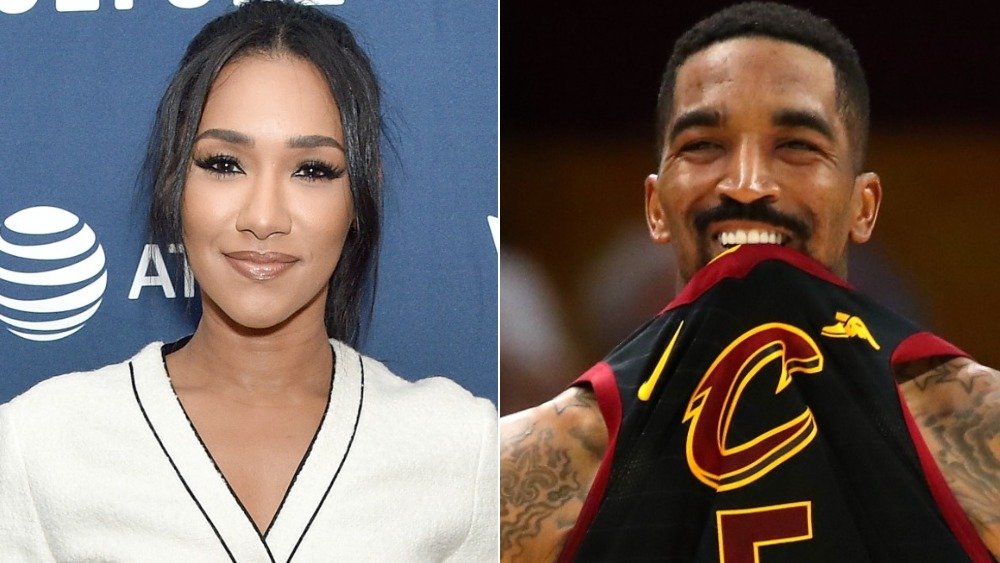 Gregg Deguire, Gregory Shamus/Getty Images
According to AceShowbiz, in January 2020, Jewel Harris and J.R. Smith were spotted together at their daughter Dakota's third birthday party. A celebratory photo was uploaded to their daughter's Instagram profile, however, neither parent posted the celebration on their personal pages. 
A few weeks after the birthday party, Jewel Harris broke her Instagram silence by posting a series of photos of herself with the caption, "A Phenomenal Proverbial Woman I AM." Smith reportedly liked the photo, showing a touch of love to the mother of his children.
The two may be digitally amicable, but this doesn't tell much about their marriage. The Blast reported in February 2020 that Smith had been dating his once suspected mistress "for some time," revealing that he doesn't shy away from leaving flirty comments under her Instagram posts.
As of writing, there's no reported documentation of an official divorce between Smith and Harris. Additionally, Patton hasn't said anything publicly about the rumors. Looks like The Flash star is living her best life — possibly with Smith.