The Truth About Stassi Schroeder And Teddi Mellencamp's Friendship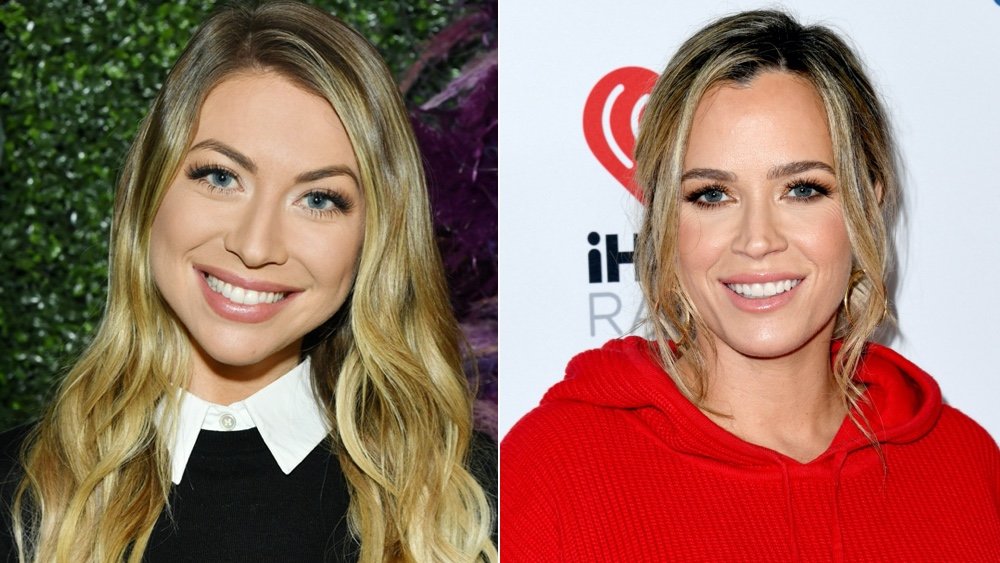 Amy Sussman, Jon Kopaloff/Getty Images
Bravoholics might've been confused when scrolling through Instagram in December 2019 and finding a photo of Stassi Schroeder with Teddi Mellencamp, along with Stassi's fiancé Beau Clark and Teddi's husband Edwin Arroyave. Sure, they're both on Bravo shows filmed in California, so it's logical their paths may have crossed. This is especially true since Stassi is on Lisa Vanderpump's show Vanderpump Rules and Lisa was on Real Housewives of Beverly Hills with Teddi. 
At first, Lisa and Teddi were close, with Lisa referring to her as "Teddi Bear." However, their relationship hit the skids during RHOBH Season 9 when they were at the center of "Puppygate." Teddi claimed LVP wanted to expose Dorit Kemsley on the show for returning her dog to a shelter. Lisa denied it, and as a result, other Housewives sided against Lisa, and Lisa quit RHOBH in the middle of filming. Given all that, it's surprising Stassi and Teddi would be so chummy.
There's a loophole, though: Teddi and Stassi don't know each other through LVP. During Watch What Happens Live in February 2020, a fan asked, "How do you navigate being friends with Teddi Mellencamp in the midst of all the drama from last year between her and LVP?" Stassi explained, "It's so separate. I mean, Beau has been friends with Edwin for a really long time." Andy Cohen asked if they'd both be invited to Stassi's wedding. She confirmed, "Yes, they are," which prompted Andy to comment, "Well, that's very interesting." Yes. It. Is. 
Stassi Schroeder says Lisa Vanderpump doesn't care about her friendship with Teddi Mellencamp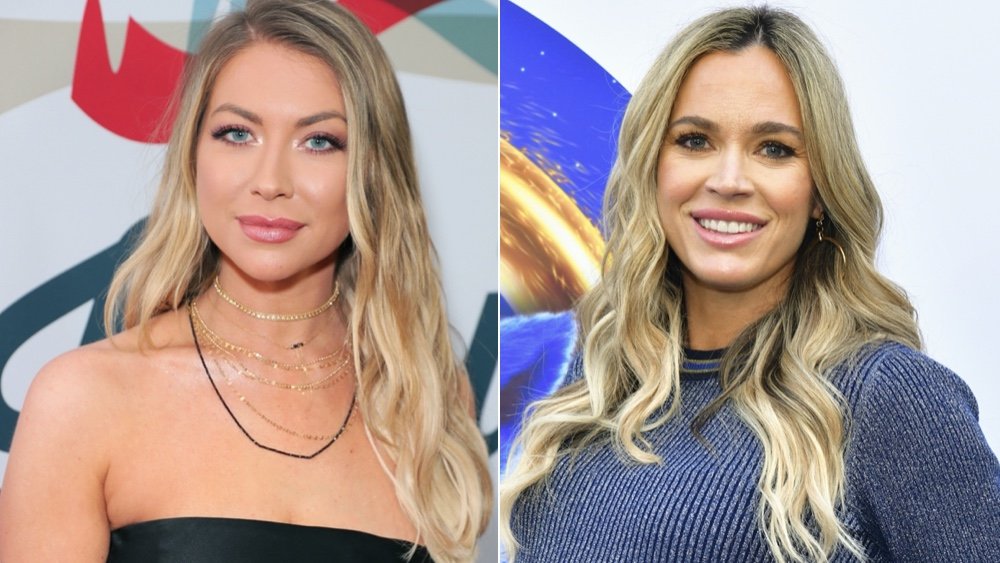 Leon Bennett, Rodin Eckenroth/Getty Images
In April 2020, Teddi Mellencamp dished on the possibility of running to Lisa Vanderpump at Stassi Schroeder and Beau Clark's wedding. She told Us Weekly, "I think it would be fine." She has history on her side, pointing out, "Even after Lisa and I had our issues, we still saw one another at Denise [Richards]' wedding and we were fine." Additionally, Teddi said, "Anytime you go to a wedding, hopefully, you're not making it about yourself and your personal issues. I would assume the priority will be on Stassi and Beau." Fair enough. 
During a May 2020 episode of Us Weekly's podcast Getting Real With the Housewives, Stassi revealed she helped Teddi come up with the name Dove for her daughter, who was born in February 2020. She also addressed the elephant in room, saying, "Lisa doesn't care. She's never messaged me about it or asked me about it." Stassi elaborated, "It's not like Teddi and I sit around talking about her. Do you know what I mean? It's a completely separate thing. It's a completely separate friendship." Beau interjected that Lisa is "not as catty as our friends are." He added, "Everyone's adults," despite some of the reality TV antics. 
Lisa is fine with Stassi being friends with Teddi. Teddi has no problem with Stassi being friends with Lisa. So, yes, it's an odd situation, but if everyone's okay with it, that's all that matters.