Teddi Mellencamp Is So Unrecognizable With Her New Hair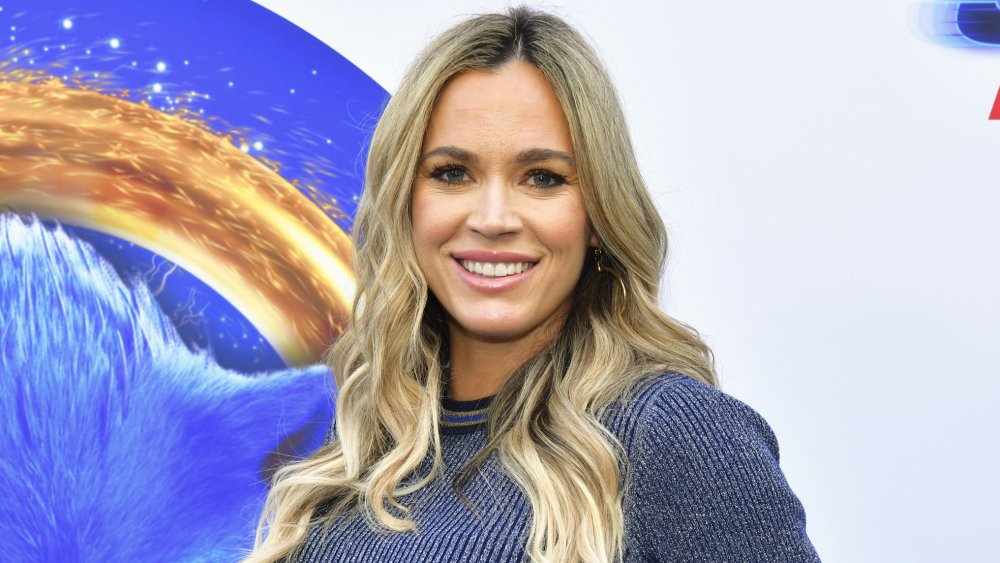 Rodin Eckenroth/Getty Images
2020 isn't going the way that anyone expected. In response to the coronavirus pandemic, many people have been staying in their homes as much as possible. Everyone's routine has been altered in some way. One thing that's definitely changed for a lot of people is their beauty routines. In many states, beauty salons have been closed. That means patrons who are used to following a schedule for highlights or hair color are thrown off. 
Some people are just waiting until they can hit the salon. Others have taken matters into their own hands — literally. Real Housewives of Beverly Hills cast member Kyle Richards has been very vocal about dyeing her roots to hide some grey hairs, documenting the process on Instagram Story. Bravo's The Daily Dish reported that Kyle wrote, "I am going to color my roots. I have some gray roots. I inherited getting gray hair early, my dad was completely gray by the time he was 40. I started getting gray hairs when I was 25... probably because I worry so much."
Another RHOBH star, Lisa Rinna, did her own highlights on her Instagram Story, according to Us Weekly. The magazine reported that Lisa warned her followers "don't try this at home" before she concluded, "I think I did... not a horribly bad job on my highlights." Lisa and Kyle aren't the only Beverly Hills Housewives who dyed their hair at home. Teddi Mellencamp got in on the fun with a major change to her look.
Teddi Mellencamp dyed her hair pink
Real Housewives of Beverly Hills star Teddi Mellencamp dyed her hair pink. On May 18, 2020, she told her Instagram followers, "After having a baby, I always do something drastic with my hair. This time, I thought pink! And while [husband Edwin Arroyave] said it looked 'hawt' [son] Cruz said I looked crazy. Whose side are you on?"
Of course, her husband maintained his stance, commenting that she looks "amazingly hawt." Vanderpump Rules star Stassi Schroeder agreed, writing, "Definitely HAWT loL! I've been wanting to do this!!!" Stassi's co-star Scheana Shay replied, "I'm OBSESSED!!!" Real Housewives of Orange County alum Meghan Edmonds commented, "Gorgeous Teddi!"
While pink is a major departure from the blonde fans have become accustomed to, she's also been a brunette. In April 2020, she posted a throwback to Instagram, asking her hairstylist, "on a scale of 1-10 how mad would you be at me if I tried to dye my own hair back to it's natural color? Vote below: Blonde or Brunette?" Being a blonde takes a lot of maintenance, which isn't possible for everyone right now. On March 24, Teddi joked, "Quarantine Day 12 and it looks like my hair and nails have received the memo to social distance themselves from me." If day 12 was tough on her color, no wonder she went pink months later.
While Teddi has received criticism on RHOBH for being "boring," most can agree that her pink locks are far from that.