Ringo Starr's Granddaughter Looks Just Like The Legend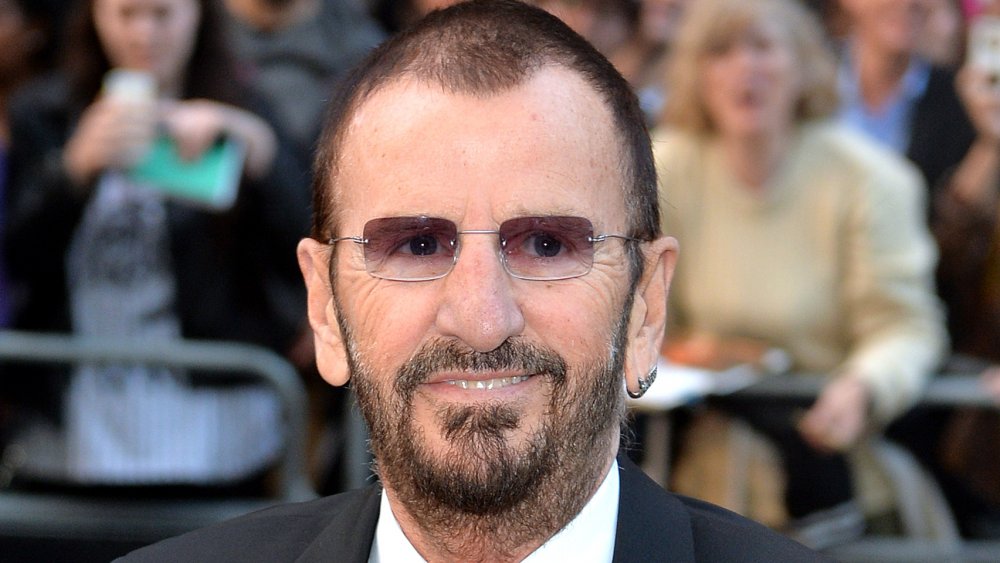 Anthony Harvey/Getty Images
Ringo Starr was well on his way to becoming a music industry legend back in the '60s thanks to the fact that he was a member of The Beatles. However, the iconic performer also happens to be a family man. While he was an only child, according to Biography, Ringo grew up to become the father of three kids — sons Zak, Jason, and Lee — one of whom you might know from his own playing days.
Zak Starkey apparently inherited his dad's famous drumming skills, and "followed in his father's footsteps," per Biography, by making his way in the industry as "an accomplished drummer in his own right, playing with such bands as The Who and Oasis."
Beyond being Zak's father, Ringo is also one of many celebrity grandparents — including the King of Rock 'n' Roll himself, Elvis Presley, country music legend Loretta Lynn, and fellow former member of The Beatles, Paul McCartney — who has passed his distinctive looks down to his grandchildren. In fact, Ringo passed both his recognizable features and his talent down to his granddaughter and Zak's kiddo, Tatia Starkey.
Tatia Starkey is also a musician, but not a drummer (for a good reason)
Tatia Starkey, who goes by Veronica Avant while onstage, pursued a path in the music business that both her father, Zak Starkey, and grandfather, Ringo Starr, had walked before her. However, while the two men are both drummers, Tatia is a bass player. Known to "[crash] out the guitar chords like a born rocker," which is "exactly what Tatia Starkey is," according to the Daily Mail, the younger family member opted to play a different instrument than the one that her dad and grandpa are known for "[a]fter seeing her father's drumming forever compared unfavorably to her grandfather's."
While we may never see Tatia behind a drum kit while performing, music-lovers can still appreciate the fact that she has the same dark hair, oval face, and pointed chin that her grandpa's fans would definitely recognize. She may have also passed those features down to her son, Stone Zakamo Low, who was born in August 2016, and made Ringo a great-grandfather at the age of 76. 
We wonder if Tatia's little one will be the fourth generation of the famous family to go into the music business. We'll just have to wait and see!
Ringo says being a grandfather is an 'out-of-body experience'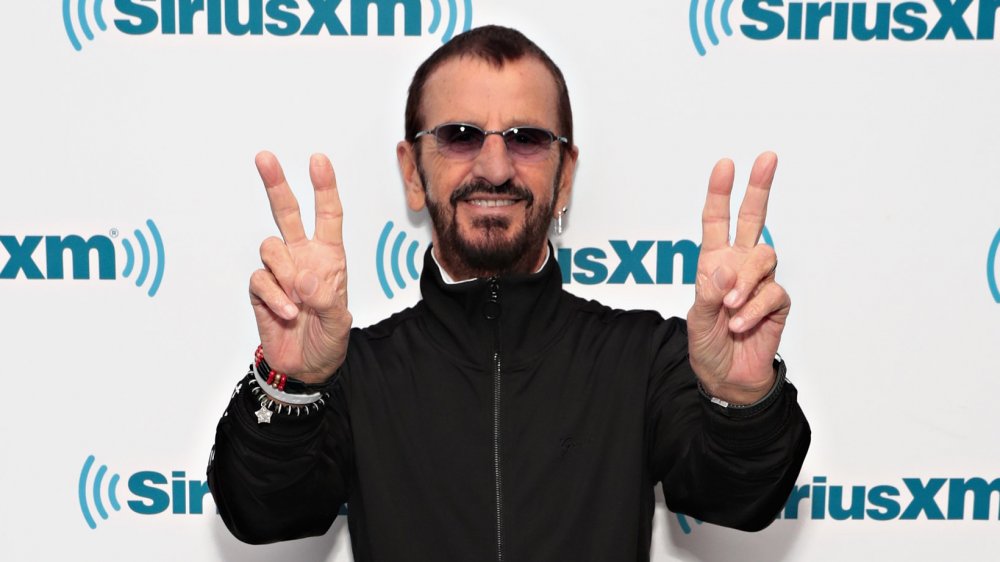 Cindy Ord/Getty Images
Ringo Starr has enjoyed a life filled with memorable experiences. However, according to the music icon, being a family man was the real trip — although he admits that it was one that he could have navigated better. "I could have been a better father," he told AARP magazine in 2015, "but there was a lot going on in my life besides music, like substance abuse, though I've been clean for a number of years."
Fortunately, things have improved for Ringo and his family these days. "I'm a great grandfather now," the man who is also a great-grandfather said. "When I became a grandfather, it was an out-of-body experience."
The former member of The Beatles added a few more details about how he makes memories with his grandchildren, saying, "Jumping in the pool with them and listening to the same joke over and over again. I have a great time with my daughter Lee's children. They're the young ones, triplets at 6 now. When they were 2 1/2, I said, 'Who wants pie? Who wants cake?' Now every afternoon, if I'm at their house or they're at ours, we have pie-cake." Pie-cake with grandpa Ringo? So sweet!
Tatia's father also inherited Ringo's attributes (for better or worse)
David M. Benett/Getty Images
Tatia Starkey not only resembles her grandfather, Ringo Starr, but also shares features with her father and Ringo's son, Zak Starkey. "The nose, with its extra drumstick nobble on the end, looks familiar. So does the mouth as wavy as a giant clam shell," The Telegraph noted while describing how Zak "resembles his father."
"Born into rock royalty," Zak has "only happy memories of his early years ... at Ringo's Hampshire estate," according to the U.K. outlet's 1997 report. "The Beatles had split up when he was five and his parents, freed from the treadmill of albums and tours, partied incessantly. 'Wouldn't you, when there were millions of pounds around? ... We were having a ball.'"
However, by the time Zak was a teen, his parents split and he was "spinning... wildly out of control." Along with being "perpetually drunk" when he was 14, "at 16, he was caught driving over the limit." At the time, he admitted, "Being Ringo's son is the single biggest drag in my life. It's a total pain."
By 20, Zak became a father, and while he was still struggling with his drinking, he eventually decided to deal with his issues. "If I'd carried on the way I was going, it would have been the same deal my dad had to go through," he explained to The Telegraph. Thankfully, this is one way Zak decided he wasn't going to be like his father.