The Untold Truth Of Alexis Skyy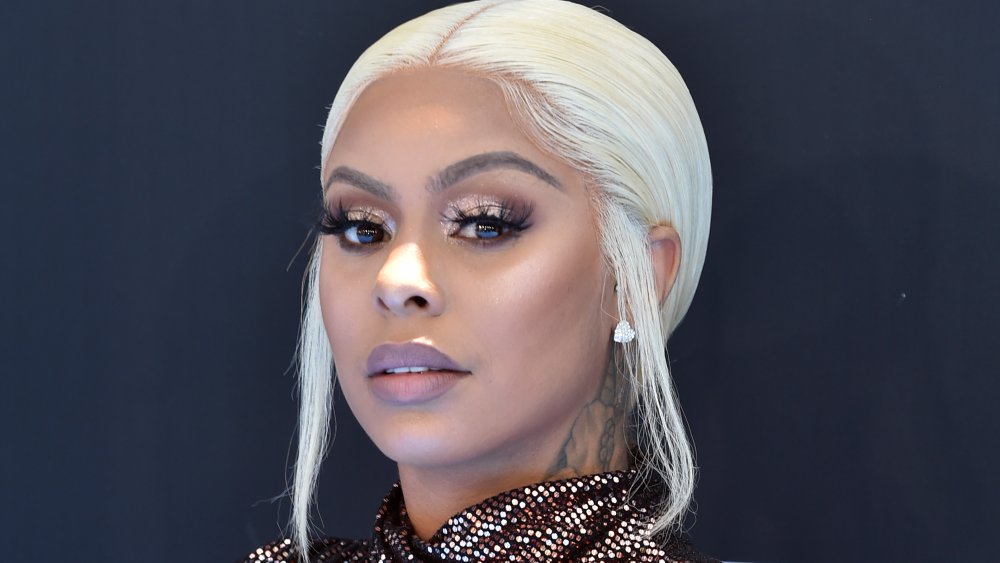 Aaron J. Thornton/Getty Images
Alexis Skyy, star of VH1's Love & Hip Hop: Hollywood and Love & Hip Hop: New York, has made a name for herself in the reality TV world for speaking the truth and never backing down. The reality star gained notoriety after dating rapper Fetty Wap for two years (via BET), and she's also famous for regular altercations with castmates. 
One of Skyy's biggest ongoing disputes is with fellow reality star Masika Kalysha, a former girlfriend of Fetty Wap who also shares a child with the rapper. In early 2017, Skyy shared her thoughts about Kalysha with The Breakfast Club (via BET). "That b***h is just mad because she wants to be with Fetty and he doesn't want her," she said. "She was just a one-night stand. She's mad because he exposed her nationally on TV. B***h, you old. I'm 22. You had a chance to do things and you didn't. So now, you have a baby by my ex-boyfriend."
According to BET, Skyy broke up with Fetty Wap in 2016, after she discovered he'd been cheating on her with Kalysha. Skyy had gotten a tattoo of Fetty's real name 'Willy' behind her ear, but after they broke up, she had it covered up with a feather tattoo. Their relationship has been on-and-off since, and they welcomed their own child together in January 2018, per New York Daily News.
Between raising her daughter and navigating the reality TV world, Skyy has plenty of drama to keep her busy.
Did Alexis Skyy get into a catfight with model Ari Fletcher?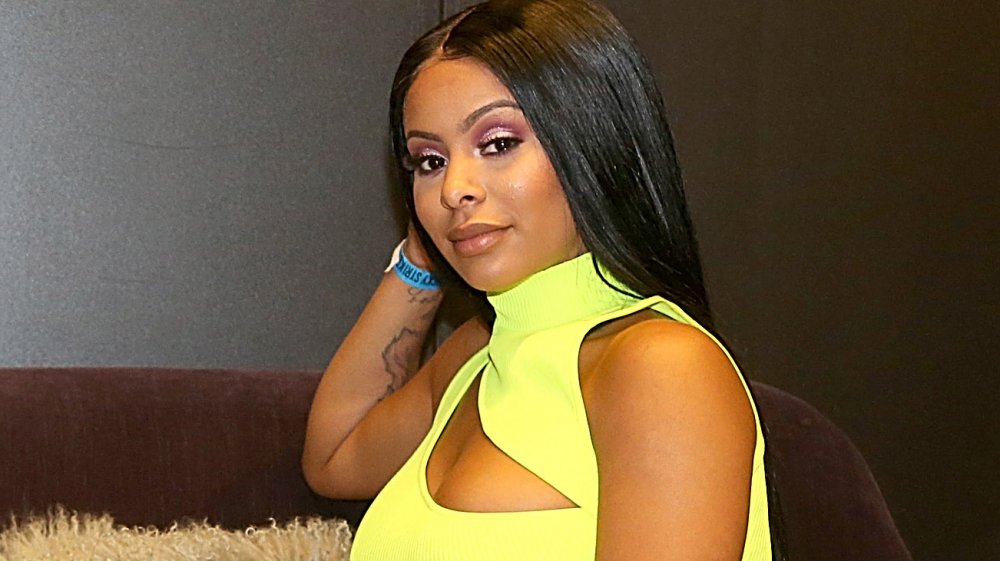 Gary Miller/Getty Images
Most recently, reality star Alexis Skyy made headlines after an online dispute with model Ari Fletcher escalated into rumors of an actual fight, complete with guns and knives. 
The two Instagram stars (both have millions of followers) have traded words on social media, and things have gotten tense in person before. In March 2020, both women were booked to host the opening of The Red Rose Gentlemen's Club, a strip club in Florida, per Hot New Hip Hop. Luckily, they kept their distance from each other, hanging out with their entourages on different sides of the club — but they did exchange jabs on Instagram and Twitter.
On May 26, 2020, Skyy and Fletcher were trending on Twitter after rumors started flying that they'd gotten into a fight at a recording studio in Atlanta (via Bossip). But after the story went viral, no footage was ever found, leading people to speculate it was just a rumor. Skyy cleared things up when she woke up to find her name everywhere. "What is everyone talking about; I woke up to some false news," Skyy posted in an Instagram story (via Distractify). 
In early May 2020, Skyy claimed to have no beef with Fletcher. Per Hollywood Unlocked: "She believes Ari's fans conjured up a beef, and she wishes it didn't happen, because there's no real reason to it. However, she harbors no hard feelings and wishes everyone involved the best."
Skyy is no stranger to drama, which means she also knows exactly how to brush it off and keep it moving.