The Truth About Chanel West Coast's Feud With Alexis Skyy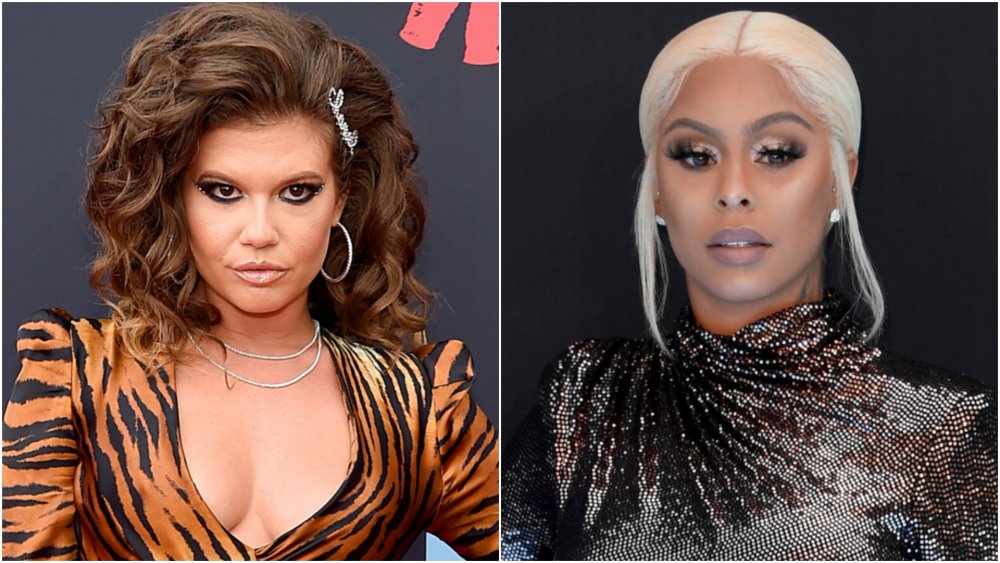 Frazer Harrison/Getty Images
"New bae" beef over "New Bae" premiere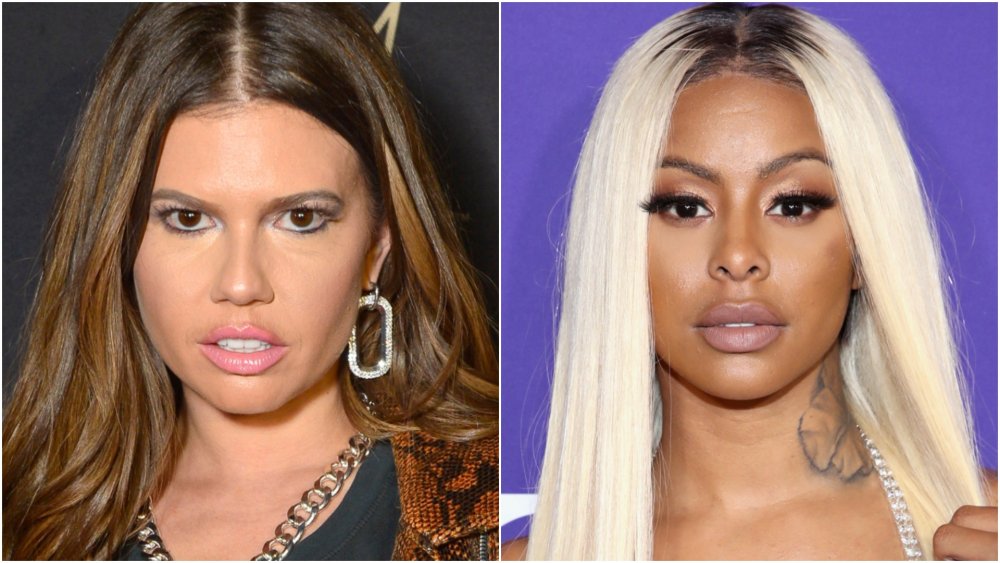 Jerod Harris/Getty Images
The feud between Chanel West Coast (real name Chelsea Chanel Dudley) and Alexis Skyy (born Anastasia McFarland) first began to boil during CWC's debut on the fourth season of Love & Hip-Hop Hollywood. Fresh from her break-up with Scottish singer-songwriter Liam Horne, the reality show's newest face immediately fell into a situationship with fellow castmate Solo Lucci, which might have been staged. Unfortunately, Lucci also happened to be Skyy's ex-boyfriend — a relationship the show chronicled during the first half of the season.
Things between the two female rappers went from bad to worse during the season's 12th episode, titled "Boy Band," at a party thrown by West Coast in honor of her music video for the single, "New Bae." After Skyy crashed the premiere, got into an altercation with fellow cast member Misster Ray and spotted Lucci and West Coast getting cozy, things started to go off the rails. 
Despite protesting that her fling with Lucci was "nothing serious," the heat of the moment prevailed and Skyy called CWC a "ho." The two proceeded to get into a screaming match, and Skyy was promptly kicked out of the party.
But did the feud end along with season four?
'Love & Hip-Hop' or hate and hip-hop?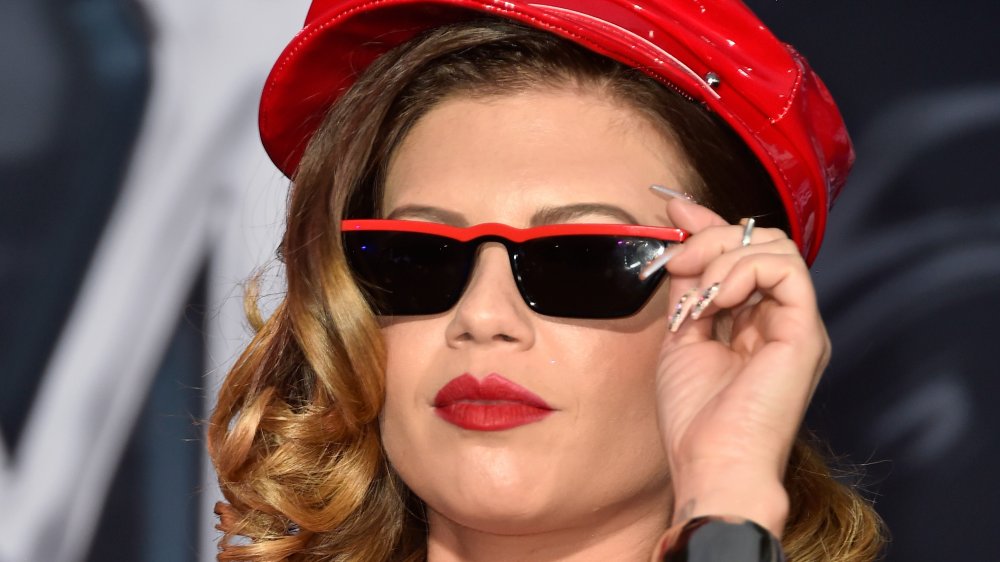 Frazer Harrison/Getty Images
Since the episode with Chanel West Coast and Alexis Skyy's major blowout aired in October 2017, a lot has happened. West Coast and Solo Lucci parted ways by the end of season four with the former deciding to focus solely on her career. In January 2018, Skyy gave birth to a daughter, Alaiya Grace Maxwell. 
While there isn't any real confirmation by either West Coast or Skyy as to whether both parties have made peace, it seems like their feud has fizzled out amid life changes and new directions. Then again, we can't say that everything has entirely been put to rest just because we haven't heard anything recently. If West Coast ever decides to reunite with her old castmates in the Love & Hip Hop multiverse (as she said she would "love" to do during a 2019 radio interview on the Dominick Nati Show), who's to say that old feuds couldn't reignite? Not us, that's for sure!