The Untold Truth Of Aleksandar Katai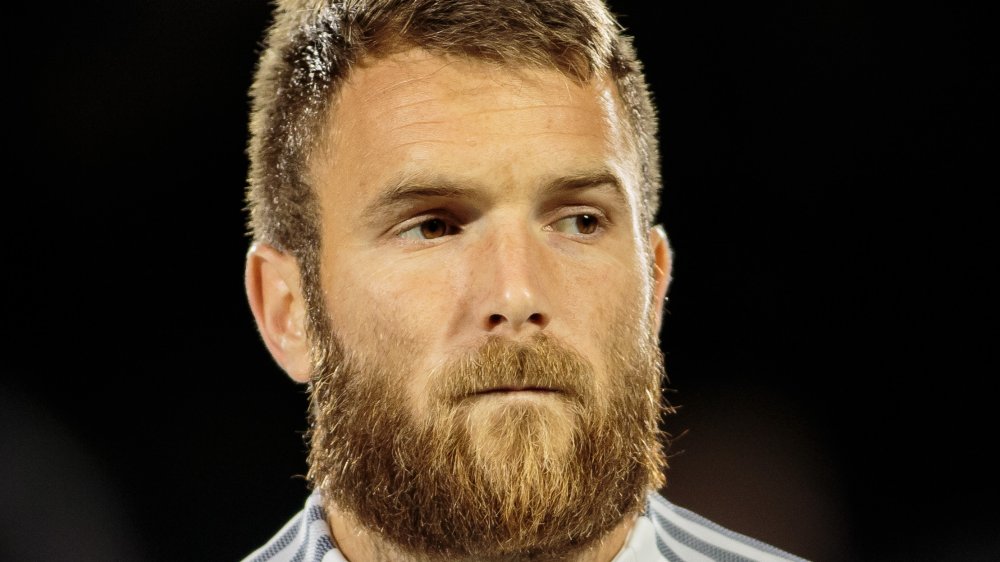 Michael Janosz/isi Photos/Getty Images
Major League Soccer player Aleksandar Katai was released from the Los Angeles Galaxy in June 2020 after playing less than one season. The reason? ESPN reported Aleksander was cut after his wife, Tea Katai, made two offensive and racist social media posts.
Tea's posts, which have since been deleted, were in response to the Black Lives Matter protests happening around the country, following George Floyd's death at the hands of four Minneapolis police officers in May 2020. Tea's first post, per CNN, allegedly called for protesters to be killed. Her second post reportedly showed a suspected looter holding a shoebox with the caption, "Black Nikes Matter."
These posts were met with swift anger from fans and players alike, and the LA Galaxy immediately condemned the posts (via ESPN). "Earlier today, the L.A. Galaxy were made aware of a series of racist and violent social media posts," read their statement. "The LA Galaxy strongly condemned the social posts and requested their immediate removal. The LA Galaxy stands firmly against racism of any kind, including that which suggests violence or seeks to demean the efforts of those in pursuit of racial equality."
Aleksandar addressed the posts on Instagram, saying they were unacceptable. "These views are not ones that I share and are not tolerated in my family," he wrote. "This is a mistake from my family and I take full responsibility. I will ensure that my family and I take the necessary actions to learn, understand, listen and support the black community."
Aleksandar Katai got cut from LA Galaxy after his wife's offensive posts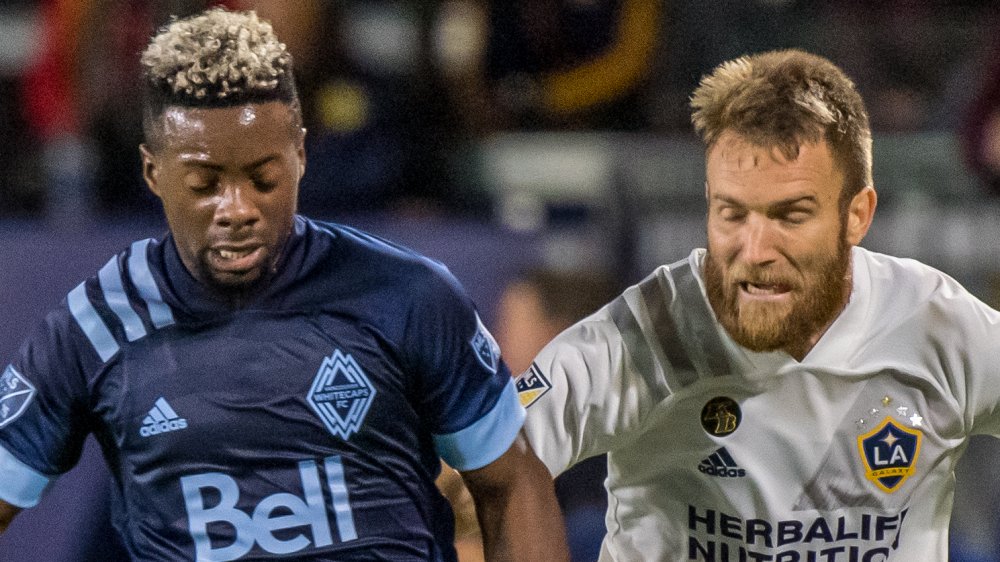 Shaun Clark/Getty Images
As mentioned, Aleksander Katai, a soccer player for the LA Galaxy, was released from the team in June 2020 after his wife made several racist and violent social media posts. Following an immediate statement condemning Tea Katai's posts, the LA Galaxy also announced they'd meet with Aleksander to determine his future with the team, per The Daily Mail.
It was announced on June 5, 2020 that the midfielder would be released from the team (via ESPN). The meeting was amiable, according to the Los Angeles Times. "It was very professional. I would not characterize it as tense at all," club president Chris Klein said of the meeting, which also included general manager Dennis te Kloese, coach Guillermo Barros Schelotto, and technical director Jovan Kirovski. "He had a lot of hurt and remorse and was very understanding through this process." The team agreed to buy out the remainder of his contract, estimated to be more than $615,000, per the LA Times.
Aleksander is a Serbian national team player who played two games with the Galaxy before the coronavirus suspended all league play in May 2020. He previously played two seasons with the Chicago Fire and had an impressive showing, with 18 goals and 12 assists in his 62 games with the club (via the LA Times). Aleksander's career began in Europe where he played for Serbian team Red Star Belgrade, as well as other teams in Spain and Greece.