The Truth About Travis Scott And Rihanna's Relationship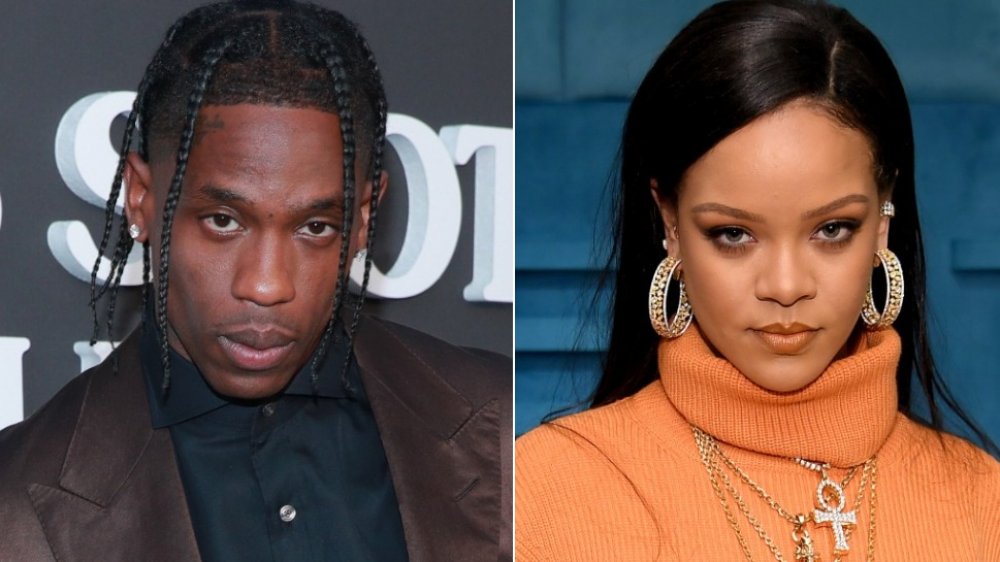 Rich Fury, Dimitrios Kambouris/Getty Images
Back in September 2015, rumors swirled that Rihanna and Travis Scott were dating. E! News reported that they hung out four times in just one week. A supposed "insider" claimed, "Travis and Rihanna are dating, officially," adding, "All of her friends think he is gonna be the keeper." That same month, TMZ shared a video of them "all over each other." 
On Sept. 6, 2015, the "We Found Love" singer posted a photo of herself holding multiple copies of Scott's album Rodeo. However, a week later, she posted a meme with the text "'Omg why are you single?' cos I'm a c**t." In November 2015, the rapper appeared with Rihanna in an ad campaign for her collection with PUMA. Needless to say, Rihanna and Scott's relationship was both fascinating and confusing.
In an article from the December 2015/January 2016 issue of Complex, it was noted that Scott was several hours late for his interview. The article's author, Lawrence Schlossman, wrote, "With my situation reaching levels of near universal empathy, the truth is finally revealed: Travis is unavailable because he's holed up with Rihanna, his recently rumored love interest/girlfriend/friend-with-benefit." 
He continued, "What exactly they're doing upstairs (smoking, f**king, working, playing charades) I have no idea, but it's more important than any interview — and I don't necessarily disagree. Who wouldn't blow off somebody, anybody, for RiRi?" 
And it wasn't just the interview that he ditched, no one from Scott's team could get a hold of him either — allegedly.
Travis Scott described Rihanna as a 'muse' in 2015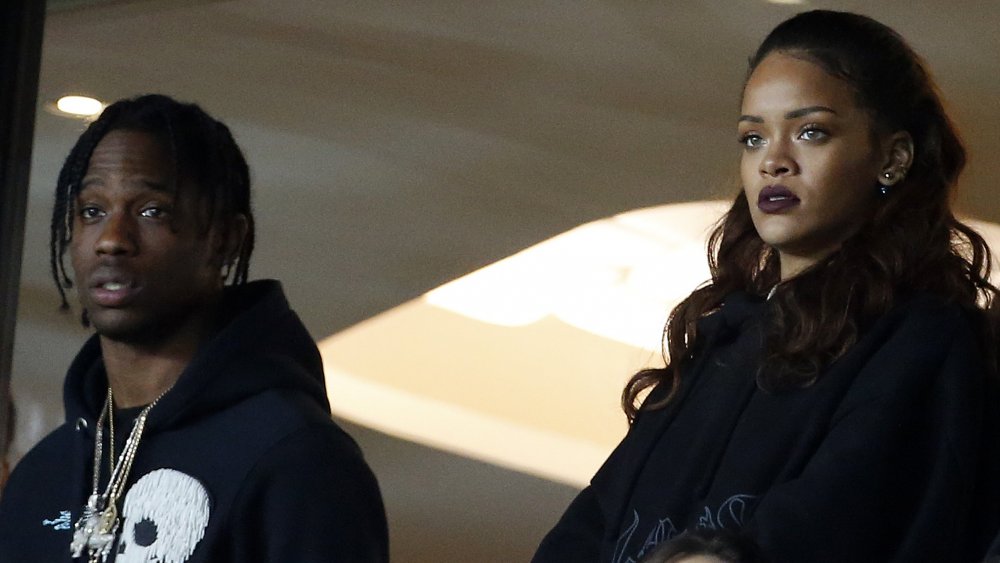 Jean Catuffe/Getty Images
In that December 2015/January 2016 Complex interview, Lawrence Schlossman wrote that Travis Scott "avoid[ed] putting a label on his budding relationship" with Rihanna. Apparently, he laughed and told the author not to "do [me] like that, man." While he didn't get too far with the relationship-related questions, he did get the "Sicko Mode" rapper to share three words that described Rihanna. He went with "creative," inspiring," and "muse." Complex reported that the "B**ch Better Have My Money" collaborators met in 2014 at a fashion show for the brand Opening Ceremony.
Schlossman claimed that, during the interview, Scott scrolled through Instagram posts with the #travisscott hashtag. One of the posts was a photo from his and Rihanna's Puma campaign. Scott was cropped out in favor of zooming in on RiRi. 
Schlossman wrote, "He's not bothered by this, and in fact, he finds it funny. It's then that he has arguably his most unguarded moment during the time we spend together, kissing his right index and middle finger and then touching the low-res image of Rihanna's face, caressing the screen, and glowing with pride. It's honest and touching and f**king adorable." 
After that interview was published, Scott served as the opening act for Rihanna on the North American leg of her Anti World Tour in 2016, according to Rolling Stone. Then, Scott started dating Kylie Jenner in 2017, and she got pregnant with their daughter, Stormi. Rihanna began a romantic relationship of her own with Hassan Jameel, a Saudi Billionaire, that same year.
Rihanna was reportedly 'embarrassed' by relationship with Travis Scott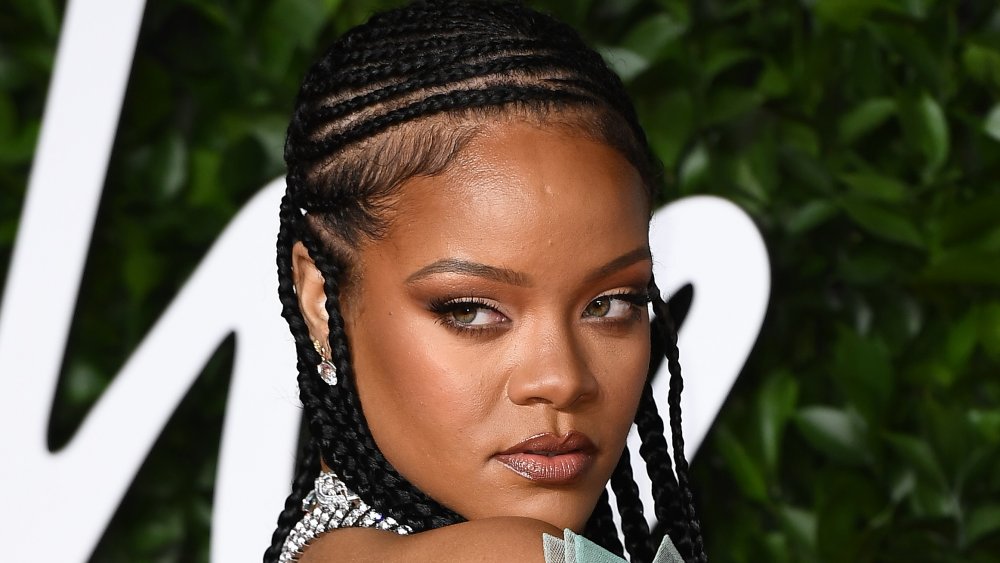 Jeff Spicer/bfc/Getty Images
At this point, years later, there are many people who have forgotten about the Rihanna and Travis Scott "are they or aren't they dating?" speculation from all the way back in 2015. That was until Lawrence Schlossman revisited writing that Complex interview during a May 2020 episode of his podcast Throwing Fits. Insider reported that Scott and the Fenty Beauty founder quietly dated in 2015 for about a year. 
On the podcast, Schlossman recalled, "I broke the news about him and Rihanna, which they told me not to do." He shared that Scott took issue with the magazine including details about Rihanna in that cover story. The journalist shared, "Apparently, what La Puma, our boy Joe the Puma [a Complex editor], told me was that it hurt Complex's relationship with Travis." He added, "This was in 2015, 16, I wrote this. But apparently, for the next couple of years, he would complain about that."
He also claimed, "It's not because he's like, 'Don't tell anyone I'm smashing Rihanna.' It's because Rihanna's like, 'Don't tell anyone that I'm smashing Travis Scott, please.' [It's] obviously embarrassing as f**k.'" Ouch. 
As of this writing, neither of the artists have commented on the May 2020 revelation. They're both notoriously private when it comes to their love lives, so it's pretty unlikely that they ever will. Plus, it seems like Travis and Kylie Jenner might be back together.