Inside Lauren Sanchez's Family Drama Over Jeff Bezos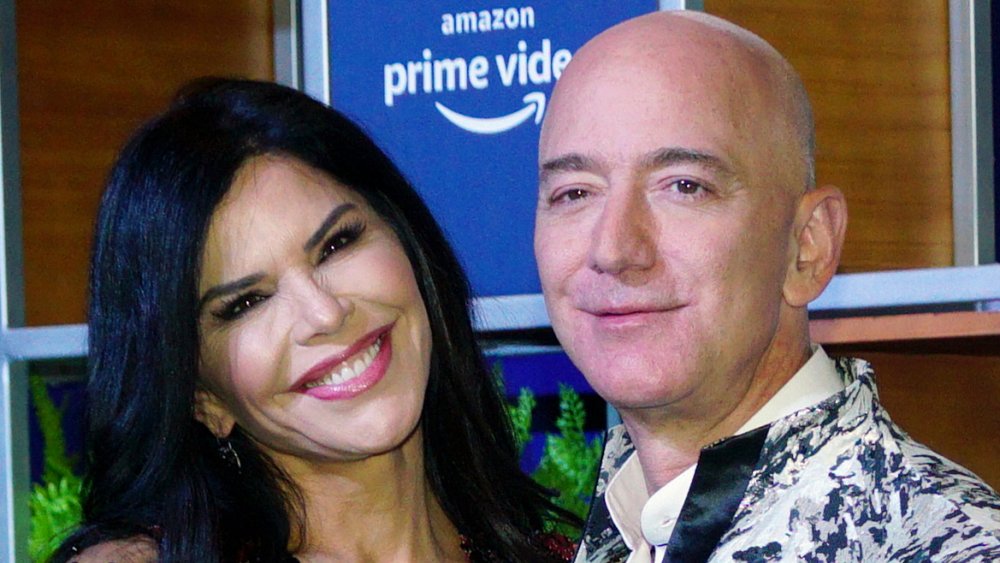 Prodip Guha/Getty Images
Amazon founder Jeff Bezos and news anchor Lauren Sanchez made world news when memorable (and meme-able text messages)from their affair were leaked in January 2019: "I love you, alive girl." At the time, Jeff was married to Mackenzie Bezos, mother of his four children. Lauren was married to talent executive Patrick Whitesell. In addition to those, um, poetic messages, there were also reportedly nude photos of Jeff leaked to the National Enquirer, and the source of the leak, may have been Lauren's own brother, Michael Sanchez.
According to The Wall Street Journal, "Federal prosecutors in Manhattan have evidence indicating Jeff Bezos' girlfriend provided text messages to her brother that he then sold to the National Enquirer for its article" about the affair. Michael pushed back, claiming that while he may have had "something" to do with the Enquirer's scoop, the "explicit images which were later allegedly used to threaten Mr. Bezos had not come from him," per The Telegraph. Michael even sued Bezos for defamation. 
President Donald Trump's inner circle, Lauren's gal pals, even the Saudi crown prince have all been a part of the gossip surrounding Bezos' bad press, but one thing is clear. Lauren is furious with her bro for what she called a "deep and unforgivable betrayal." She told TMZ that her "family is hurting" over the "baseless" lawsuit.
Michael Sanchez claims he tried to cover up the affair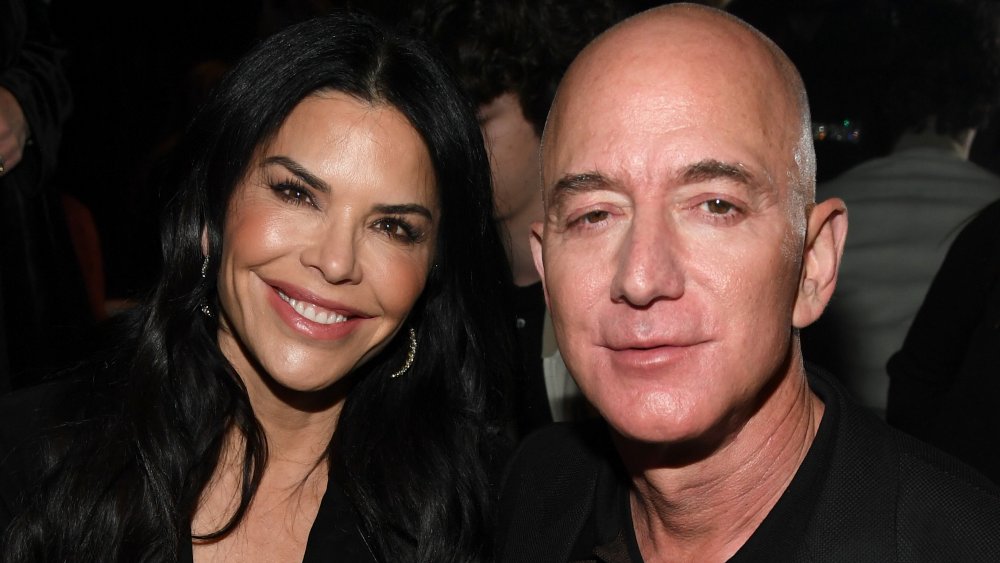 Kevin Mazur/Getty Images
In February 2020, Page Six reported that Lauren Sanchez's brother, Michael Sanchez, was suing Jeff Bezos and his security chief, Gavin de Becker. Michael claimed Bezos and de Becker falsely accused him of leaking explicit photos to the National Enquirer. According to court docs, "While Mr. de Becker's initial asserted theory was that Mr. Sanchez had sold out his sister for $200,000, Mr. de Becker soon realized this theory would not hold up ... it was inconceivable that Mr. Sanchez would ruin his relationship with his sister and her current fiancé, the richest man in the world, for financial gain."
Michael claimed he cooperated with the National Enquirer because he was  "covering up" the affair. According to the court papers, Michael claimed he promoted "false narratives," including the idea that the families had dealt with the affair before it made news. Lauren's brother insisted he was simply trying to "get ahead of the story" and claimed his sister asked him to leak the affair to TMZ in October 2018, but he talked her out of it. He claimed that he wouldn't leak the nudes, considering he "stood to make tens of millions of dollars by protecting Ms. Sanchez and Mr. Bezos' secrets" because of business deals he was allegedly promised for a movie franchise.
Lauren Sanchez's family drama continues to escalate
Michael Sanchez says he endured "humiliation and harassment" because of accusations that he leaked nude photos of Jeff Bezos, thus exposing (pun intended) his sister's affair with the billionaire, but Bezos believes Michael Sanchez's defamation suit is a bunch of bologna.
"Extortion rears its head again" the Amazon CEO said in a court filing (per The Wall Street Journal), claiming Michael's "complaint fabricates defamatory statements to manufacture a basis for a lawsuit." Bezos' camp alleged Michael is disgruntled over "the media maelstrom that he helped cause, after receiving the $200,000 and betraying his sister [Lauren Sanchez.]"
Michael denies that characterization. "I have protected and supported my sister 100 percent since the day she was born. And I've willingly taken the fall for her too many times to count. What's different this time is our family has been ripped apart and Lauren doesn't seem to care," he told the Daily Mail in June 2020. "Once the FBI and Amazon's own investigators cleared me of ever possessing the pictures used to blackmail Jeff, I thought I'd get a private apology, at a minimum. But Jeff and Lauren haven't looked back." In fact, a source claimed Michael specifically "wants a front-page apology in The Washington Post, the newspaper Jeff owns."
Messy does not even begin to describe this family drama. From the affair that started this whole debacle, to the expensive divorces and legal wrangling that has ensued, we haven't heard the last of this sticky situation.