The Untold Truth Of Tina Fey's Husband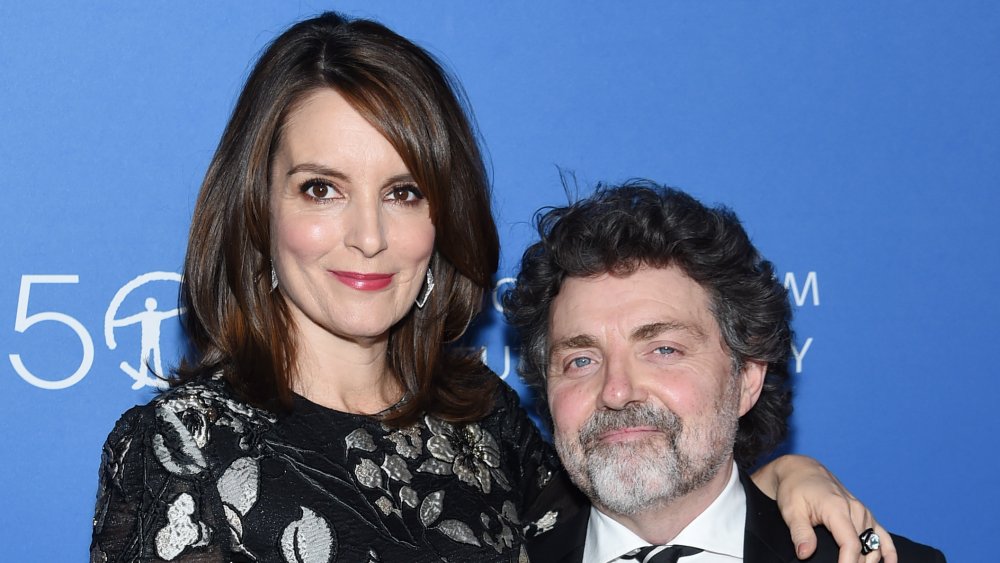 Jamie Mccarthy/Getty Images
Tina Fey has been married to her husband, composer and producer Jeff Richmond, since 2001, and though you may not recognize him by name, you definitely know who he is. The two met when they were both living and working in Chicago at Del Close's Improv Olympic Theater in the 1990s, according to the New York Post. Fey (who started her improv career alongside fellow comedienne Amy Poehler) caught the eye of Richmond, who was the in-house pianist at the theater.
Fey left Chicago to join Saturday Night Live in New York in the mid-1990s and Richmond headed over a few years later to join the music department. Since SNL, Richmond has displayed his music skills on some well-known shows and movies, including Fey's 30 Rock, where nearly every episode contained Richmond's compositions, according to Cheatsheet. Richmond also did the music for Fey's popular movie Baby Mama and series Unbreakable Kimmy Schmidt, which Fey created and had a role in.
During the times Richmond wasn't composing music, he was also helping produce shows for Fey. He has production credits on both 30 Rock and Unbreakable Kimmy Schmidt alongside his hilarious wife, per Cheatsheet. He actually even directed a few episodes of each, but Richmond's talents also extend beyond the screen — to the stage!
Tina Fey and Jeff Richmond's credits include Broadway's Mean Girls
John Lamparski/Getty Images
Tina Fey spends more of her time focusing on TV and theater now. She and her husband, Jeff Richmond, helmed the Broadway production of Mean Girls. Fey wrote the book the show is based on, and Richmond handled the entire score with lyrics by Nell Benjamin. As the writer of the show, though, Fey also helped shape the music, according to the New York Post.
The musical opened in April 2018 on Broadway and garnered an impressive 12 Tony Award nominations, including Best Book for Fey, Best Score for Richmond, and Best Musical overall. Unfortunately, the show ended up getting shut out at the Tonys, but the production has still been going strong at the August Wilson Theatre in New York. 
While Fey and Richmond aren't taking over the screen and stage, they're taking care of their daughters at home. Fey and Richmond are parents to Alice and Penelope, and the whole family resides in New York City. And it already sounds like at least one of this couple's daughters is on track to follow in her funny mom's footsteps. When Fey called into Late Night With Seth Meyers in May 2020 amid the COVID-19 lockdown, Penelope crashed the interview wearing a colonial outfit and subtly called both her mom and Meyers losers with an "L" on her forehead. Sassy!