This Is How Lisa Vanderpump Feels About The Vanderpump Rules Firings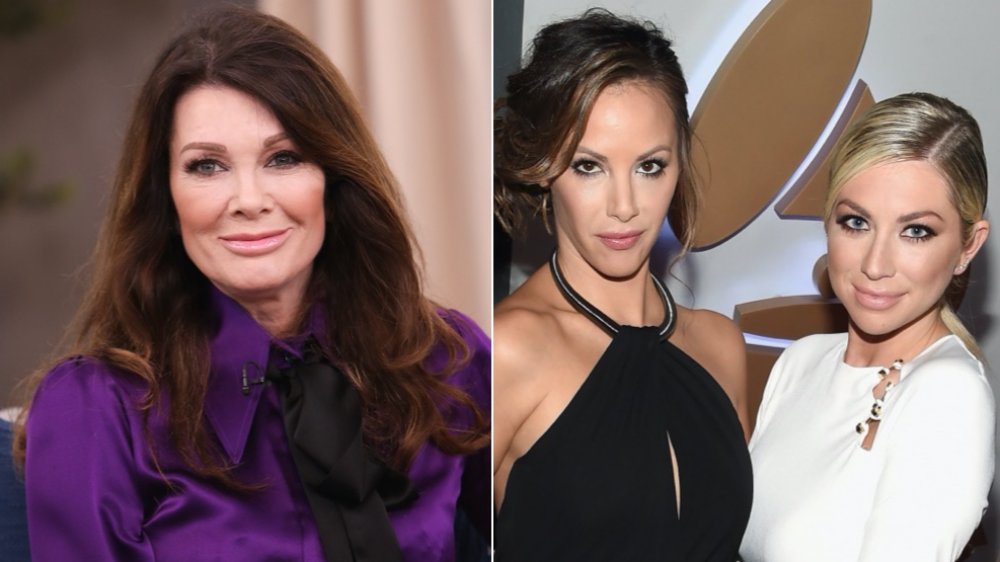 Paul Archuleta, Larry Busacca/Getty Images
Bravo took a stand against racial injustice by firing Vanderpump Rules stars Stassi Schroeder, Kristen Doute, Max Boyens, and Brett Caprioni on June 9, 2020 after they got called out for past racially insensitive actions. Max and Brett used racial slurs in tweets that resurfaced in January 2020. Earlier in June 2020, Vanderpump Rules alum Faith Stowers opened up about Stassi and Kristen's racial profiling when they accused her of theft and called the police in 2018. Once Faith re-told that story and shared how it made her feel, the network took action. 
This is major news for the reality show's fanbase and its namesake Lisa Vanderpump. She shared her thoughts on the recent revelations in a June 10 Instagram post. The Real Housewives of Beverly Hills alum began, "Over the past two weeks, many things have been brought to my attention, of which I and many others were previously unaware. It was necessary for me to be quiet until now, until decisions had been made. Now I can freely speak from the heart."
LVP added, "As we've seen such devastating sadness that has played out globally, we all have a part to play to create a kinder, more just society. My hope is for this generation to treat each other with respect and humanity, and realize that actions have; and should have, consequences." And that's even the case for incidents that didn't happen "recently," which is a lesson Stassi, Kristen, Max, and Brett have all learned the hard way. 
Lisa Vanderpump is 'deeply saddened' by cast members' 'lack of judgment'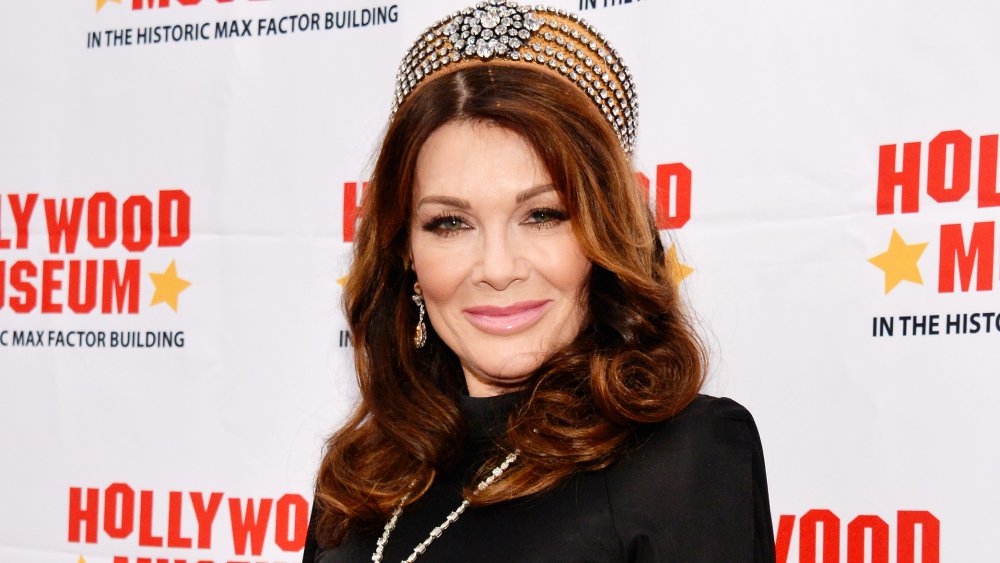 Chelsea Guglielmino/Getty Images
In her June 10, 2020 Instagram statement, Lisa Vanderpump wrote, "I love and adore our employees and I am deeply saddened by some of the lack of judgment that has been displayed. As many of you know, after watching me for 10 years, I have always been an equal rights activist and ally – my family, my businesses and I condemn all forms of cruelty, racism, homophobia, bigotry and unequal treatment. We've never tolerated it in the workplace or our lives."
Then Lisa addressed the blatant lack of diversity on Vanderpump Rules, sharing, "While you only see a fraction of our employees on the show, a specific friend group, across all of our companies, we have always been a very diverse group of people – every color, ethnicity and sexual orientation." She also declared that she's "proud of the inclusive company that we've created." 
Lisa promised fans, "We will continue to embrace diversity as one of our greatest strengths, and I'm excited to give you [a] deeper look into the multi-faceted fabric of our company in the future." Hopefully, this translates to Vanderpump Rules, as well as her bars and restaurants. When it comes down to it, the reality star believes, "everybody deserves to feel safe, heard and appreciated in their communities."
Lisa didn't mention any former Vanderpump Rules cast members by name or allude to the mistreatment of Faith Stowers specifically, but Faith did respond to Lisa's statement.
Faith Stowers is happy Lisa Vanderpump spoke out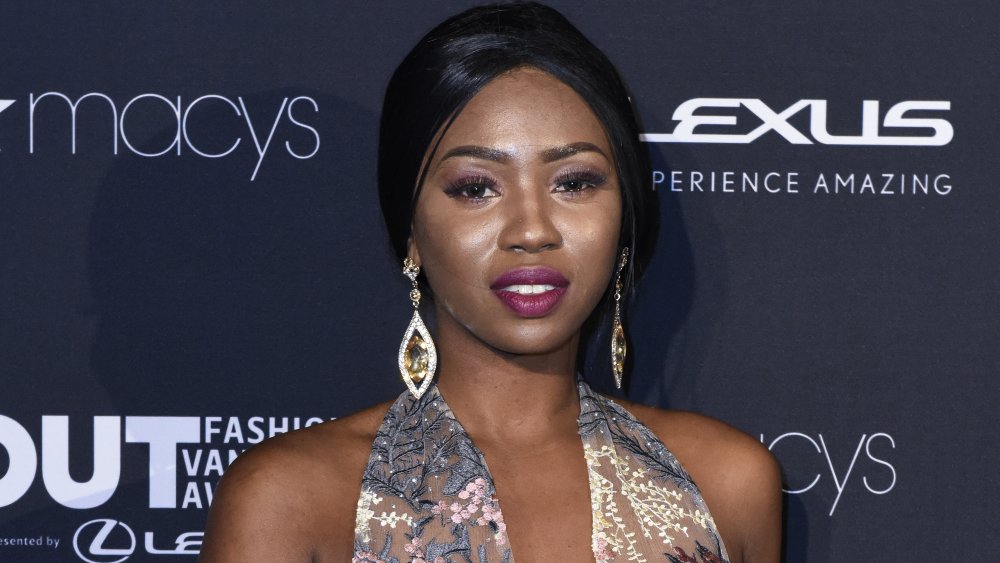 Desiree Stone/Getty Images
On June 10, 2020, Faith Stowers reacted to Lisa Vanderpump's statement during a video interview with TMZ. Faith remarked, "She didn't have to say my name... That would have been great to have it personally for me since I was really, really, emotionally attacked by this, but it didn't happen." Even so, Faith said, "The fact that she spoke up means a lot."
She also explained, "I'm glad Lisa decided to speak out. I think that was very, very, commendable for her to do. I respect her for that. She did say that every action should have a consequence, so that just lets me know that she agrees with the process that they chose, that Bravo and Vanderpump went with and [she] believes that I was done wrong and I appreciate that."
While Faith is happy that Lisa spoke up, that wasn't always the case. On June 8, Page Six reported on comments Faith made on the Red Flags Make Cute Scarves podcast. Faith said, "Lisa does a lot for the LGBTQ community and support, and she does a lot for dogs all across the world." She added, "Unfortunately, George Floyd is not a dog, and that's how I feel, because had George Floyd been a dog, Lisa would have marched like she did for Vanderpump Dogs."
Although saying "better late than never" doesn't quite feel applicable, it is very mature of Faith to commend Lisa and Bravo for ultimately taking action.