The Truth About Chloe X Halle's Relationship With Beyonce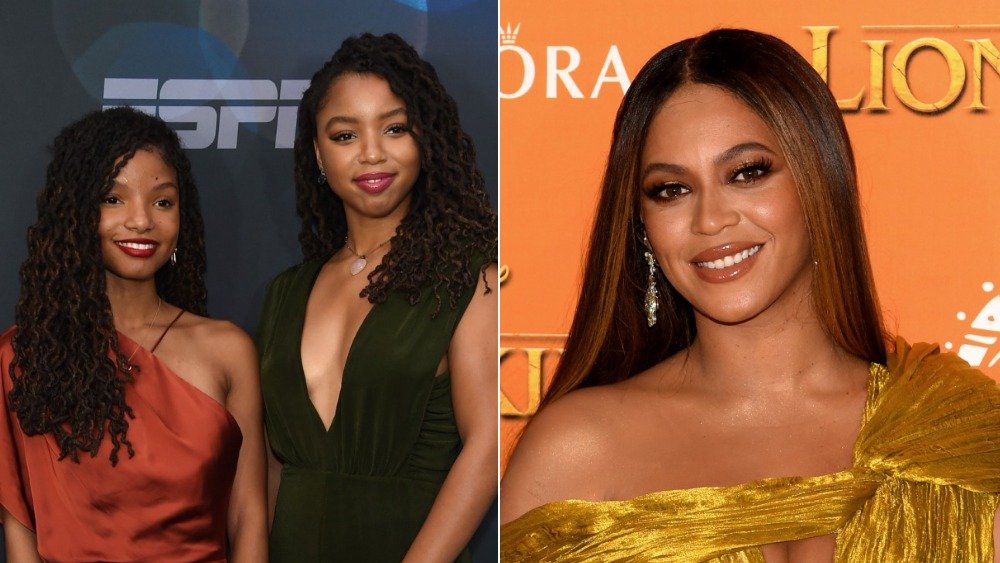 Jamie Mccarthy, Gareth Cattermole/Getty Images
Singing sisters Chloe and Halle Bailey, professionally known as Chloe x Halle, have one of the most iconic mentors in the music industry — Beyoncé. The sisters, who are two years apart in age and hail from Atlanta, have humble musical beginnings. They told Time in 2018 that they taught themselves how to play instruments and then started uploading videos of their favorite covers to YouTube. It was their beautiful cover of Beyoncé's "Pretty Hurts" that caught the eye of the 24-time Grammy winner herself. (Yes, Beyoncé has a cool 24 Grammys sitting around her house.)
Beyoncé was so impressed by Chloe x Halle's video — which has gained over 18 million views since being posted in 2013 — that she signed the singing duo to her company Parkwood Entertainment shortly after. Chloe told People in 2018, "Two weeks after we posted it, we got this email from Parkwood, her company, and we were freaking out. We were like, 'Oh my goodness! Oh my goodness!' Our dad spoke to them about two days later. Then we found out Beyoncé wanted to sign us [to her record label]; we couldn't believe it. That was Jan. 2, [2014], and we were like, 'This is a great start to the year!'"
Chloe x Halle say Beyoncé is a boss who 'takes care of her own'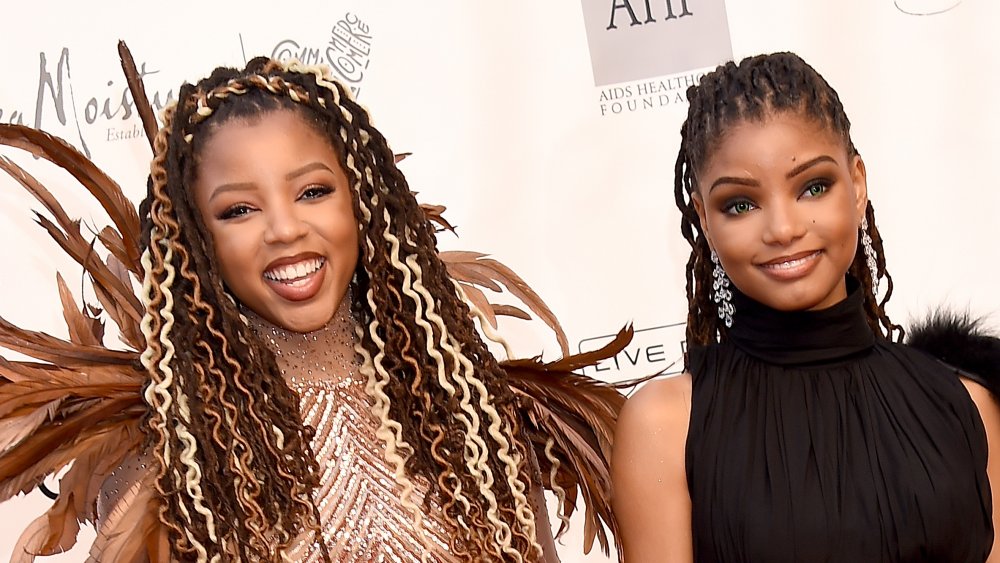 Gregg Deguire/Getty Images
Since signing with Beyoncé, Chloe x Halle have collected advice and real-world knowledge from the superstar that has helped guide them in their own careers. In January 2020, Chloe shared with POPSUGAR what attributes of Beyoncé's that they really value and try to emulate. She said, "She's a boss and she takes care of her own. She's independent and knows what she wants, and she's not afraid to articulate that. That's what we truly admire about Beyoncé... she's allowed us to grow in our own right, and as much as she is vocal, she lets us fly on our own." And fly they did with their debut album, The Kids Are Alright, released in 2018, which earned them two Grammy nominations, one for Best New Artist and one for Best Urban Contemporary Album. 
Chloe x Halle have long praised Beyonce for how wonderful she is, calling her "the best human being ever" in People in 2018, but what makes their relationship with Beyoncé so special is how much Bey cares right back. When Chloe x Halle finished recording their second album, Ungodly Hour — which is set to release in June 2020 with Columbia Records — they sent it off to their mentor for feedback, and Bey told them it was perfect. "When we sent her the album, she said that she loved it and didn't have any notes," Chloe told the Associated Press (via USA Today).
Beyoncé is 'so proud' of Chloe x Halle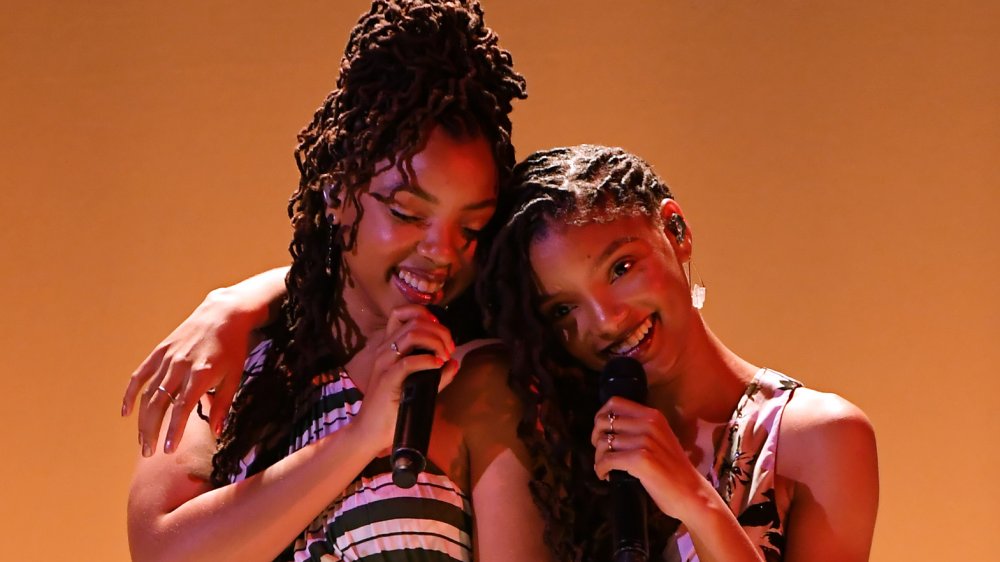 Nicholas Hunt/Getty Images
Chloe x Halle's star continues to rise with the help of Beyoncé, but also just because they're so talented and have a unique take on experimental R&B music. They earned a coveted spot performing "America the Beautiful" at the 2019 Super Bowl, which Beyoncé shared on social media with the caption, "I'm so proud of Chloe and Halle." They also performed at YouTube's Dear Class of 2020 online graduation event, where Beyoncé gave a speech. They performed one of the songs from their second album, Ungodly Hour, called "Do It." And when the video for that song was released in May 2020, Beyoncé was on hand to promote it on Instagram right away. 
They've come a long way from posting covers of their favorite Beyoncé songs on YouTube to now being able to call on Bey whenever they need guidance or feedback on their own music. It's like Halle said to People in 2018, "Being in the midst of having such a beautiful mentor like her, we were allowed to explore with our creativity, and we're so thankful to her for providing her platform and always reminding us that you don't have to dumb down your art for the world — you can keep creating new, innovative things and let the world catch up to you."