The Untold Truth Of Kareem Abdul-Jabbar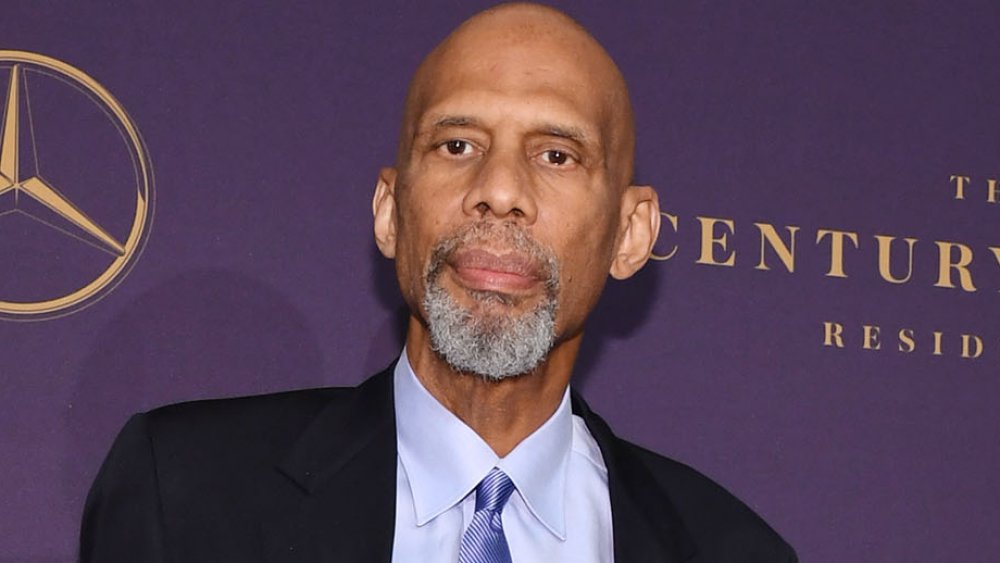 Amy Sussman/Getty Images
Michael Jordan. Kobe Bryant. LeBron James. Kareem Abdul-Jabbar. These are the names thrown around when people debate the greatest basketball player of all time. But only one holds the record for most points scored in the NBA — and that'd be Abdul-Jabbar.
For all those keeping track at home, he scored 38,387 points while in the NBA (via The Washington Post), and when he retired from the NBA in 1989, he was widely regarded as the best ever to play the game.
Although many high-level players soak up the attention associated with their talent, Abdul-Jabber earned a reputation for being standoffish and shy with the press. Never eager to chat after games, according to Sports Illustrated, he was known to quickly shower, throw on his clothes, and practically run out of the locker room.
Even as a retired player, he doesn't talk much about his basketball days, preferring instead to focus on social issues. He writes books about black history, according to The New York Times, and it appears he still doesn't love talking to reporters.
That being said, when a journalist for The New York Times asked him about social media, he said it would have been "great" to have it around when he was playing ball. "It would've been nice to really be able to explain myself in the way I wanted to explain myself," he admitted. 
Abdul-Jabbar's story is still being written and in June 2020, it took a troubling turn involving one of his five kids.
Kareem Abdul-Jabbar's son, Adam, was arrested
In June 2020, the notoriously press-shy basketball legend Kareem Abdul-Jabbar was forced back into the public eye when TMZ reported Abdul-Jabbar's son, Adam Abdul-Jabber, was arrested in California for allegedly stabbing his neighbor multiple times. Adam was arrested on June 9, 2020.
"The suspect, who is the neighbor of the victim, was arrested without incident," a police spokesperson told TMZ. The police also said the victim took himself to the hospital "with multiple non-life-threatening injuries." Adam was charged with assault with a deadly weapon.
The motive for the stabbing remains unclear and the investigation is ongoing. Adam has since been released from custody.
Not much is known about Adam, though he did make a 2017 TV appearance on Celebrity Family Feud with his famous dad, per TMZ. The booking sheet that was obtained by the outlet revealed he worked for GameStop.
Neither Adam nor Kareem has commented on the matter as of this writing. In fact, according to TMZ, Kareem's representative allegedly hung up on the outlet when asked for comment.