What Happened To Britt Nilsson After The Bachelorette?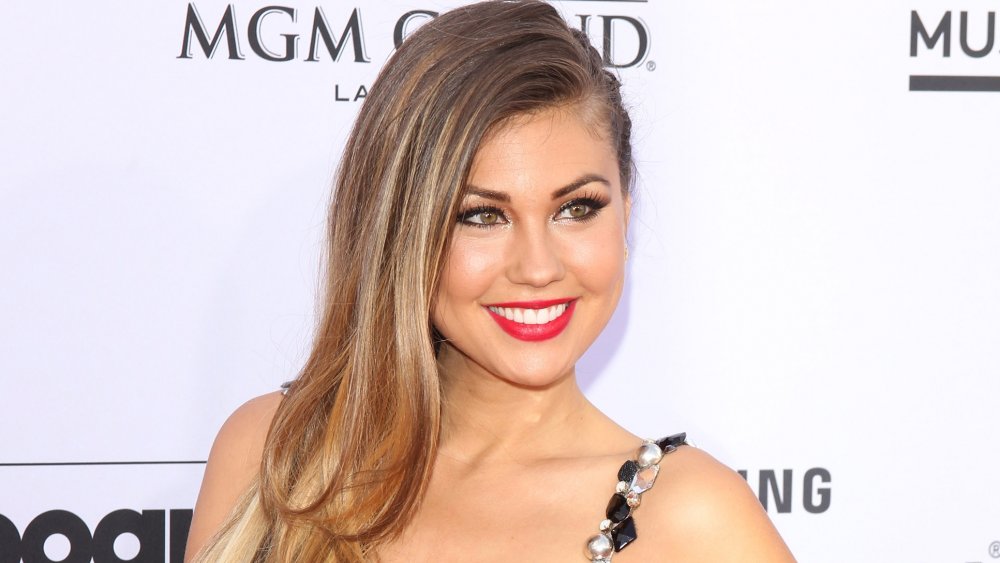 Michael Tran/Getty Images
There's no doubt that Kaitlyn Bristowe's Bachelorette season was one of the most iconic in the show's history. The tension between Nick Viall and Shawn Booth, Kaitlyn's final rose recipient, delivered some premium content week after week. However, Kaitlyn was this close to not being the Bachelorette, which isn't a secret since she and Britt Nilsson were both selected as leads for that season. 
Both women were in the first episode and met the contenders. However, Britt got the boot before she could hand out one rose. The guys voted on which woman they wanted to continue the season with, leaving Kaitlyn to continue the "journey" as the sole Bachelorette. At least Britt did find some romance that season when cast member Brady Toops left with her.
Britt and Brady dated for a few weeks, but their love story didn't work out. In July 2015, Britt told People, "Everything on paper was perfect. But we didn't have that connection I was looking for. That was a hard conclusion." Brady shared, "What I felt for Britt was true and deep. I'm sad it didn't work out."
Fans saw snippets of their relationship during the ending credits of Bachelorette episodes, but ironically, they already split by the time those moments aired. Britt admitted, "That was pretty painful for us both, actually. It was the weirdest situation. I've never had to watch an expired relationship play out on TV!" Did she just forget about dating Chris Soules on his Bachelor season?
Britt Nilsson is now married with a baby on the way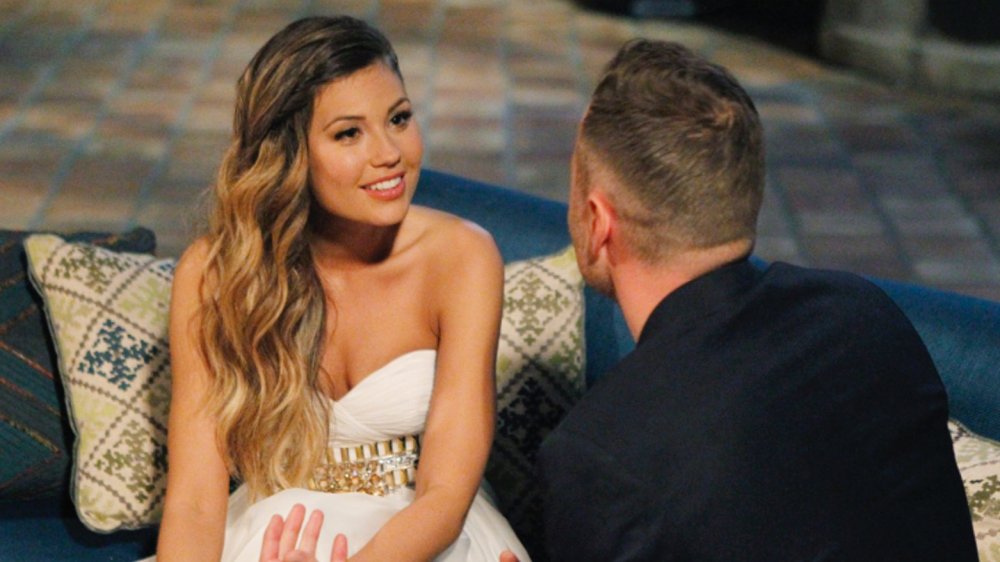 Craig Sjodin/ABC
Britt Nilsson announced her engagement to Jeremy Byrne in a May 2017 Instagram post. She became Mrs. Byrne in September 2017 during a California ceremony. At the time, Britt explained why they had such a short engagement in an Us Weekly interview, sharing, "We were just like, 'We know we wanna get married, we love each other, let's do it!'" Because of the quick timing, no one from The Bachelor was able to make it, but Britt did confirm that she invited Kaitlyn Bristowe, revealing, "Logistically, it couldn't work out because it was such short notice."
Britt told the outlet she was hoping to have kids "in a year or two," predicting, "And then once I start having kids, I'll just be popping them out left and right." And about two years later, in December 2019, Britt announced she was pregnant with a YouTube video. Later that month, she shared her first photo of herself proudly displaying her baby bump, which Kaitlyn responded to with some pink and red heart emojis. In February 2020, Britt and her husband Jeremy revealed that they are expecting a baby girl in another YouTube video. 
In December 2019, People reported that baby Byrne is due in "mid June." This means that Britt could become a mother any day now, if she hasn't given birth to her daughter already. Britt's latest Instagram post, a video close-up of her pregnant belly, is from June 1, 2020.
Britt Nilsson revealed her struggles with addiction and bulimia
While Britt Nilsson was open on reality TV, she was arguably the most vulnerable in a July 2017 YouTube video, where she revealed her struggles with addiction and an eating disorder. People reported that Britt revealed, "The years after college were really dark years. I was binging all day, throwing up. I was hiding it because I was so ashamed — I was just mortified with myself. I would spend my days eating food in secret, throwing up in garbage bags in my car, throwing up in dumpsters, throwing up behind bushes, in the shower." 
She admitted to relapsing during The Bachelor, recalling, "For me, having tons of food everywhere... it just became too much." She confessed, "I was totally terrified that it was going to be caught on a mic and that millions of people were going to know that I just couldn't control myself." She shared that she hid her microphone under towels in the bathroom so production wouldn't hear her throwing up. 
Britt also shared, "I'm an alcoholic," admitting, "Alcohol has been part of my life off and on, but whenever it is a part of my life I try to control it and I can't." Additionally, Britt confessed, "I also was addicted to drugs in college — I used to be addicted to cocaine," even adding, "I basically didn't know how to live without drugs."
Now, she's sober and appears to be thriving in her post-reality TV life.

If you or someone you know is struggling with substance abuse and mental health, please contact SAMHSA's 24-hour National Helpline at 1-800-662-HELP (4357).
If you or someone you know is struggling with an eating disorder, please contact the National Eating Disorder Association's Helpline at 1-800-931-2237 or chat with one of their helpline volunteers on NEDA's website.