The Real Reason Tinsley Mortimer Quit Real Housewives Of New York
Jamie Mccarthy/Getty Images
On June 11, 2020, Real Housewives of New York aired Tinsley Mortimer's final episode as a Housewife. Yes, she will return to tape the reunion and wrap up her final storylines, but fans will not see any more Tinsley content for the rest of the season. While it was somewhat shocking to watch Tinsley leave New York to embark on her new life with Scott Kluth in Chicago, the writing has been on the wall for a while, especially for fans who have kept up with her life in between seasons. 
In early November 2019, Page Six reported that Tinsley skipped out on filming in the Big Apple to visit Scott in Chi-Town. Later that month, Tinsley announced their engagement with a proposal photo. In December 2019, Page Six reported that Tins was noticeably absent from the RHONY cast vacation in Mexico, amid rumors that she quit the show mid-season, which is what ended up happening.
In June 2020, E! News reported Tinsley pointed out the obvious, stating, "Look, the show is The Real Housewives of New York City and I will be living in Chicago full time. So I guess it's sort of inevitable that I, you know, that I won't be a New York housewife anymore." She emphasized, "My goal obviously is to full time be in Chicago and be with him and you know have a life in Chicago with him." It's just a bummer that viewers didn't get to see the actual engagement on the show.
Tinsley Mortimer is thriving in Chicago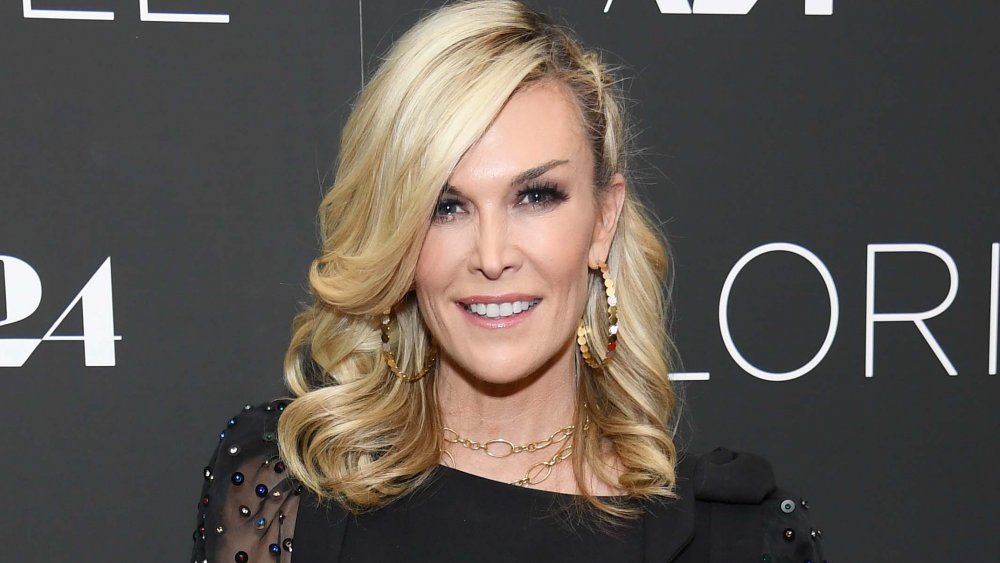 Dimitrios Kambouris/Getty Images
During her final Real Housewives of New York episode, Tinsley Mortimer said, "With Scott [Kluth], so much has happened so fast. But I know that if I don't take this moment right now, I'll regret it for the rest of my life. And I have to listen to myself and what I want and nobody else." On the same night as that episode, Tinsley appeared on Watch What Happens Live to explain why she left in the middle of the season.
"It was something that at the moment," she said. "I knew it was scary but I knew that I had to trust myself. And it really was [boxing instructor] Martin [Snow]. I swear to god, it was totally Martin and him teaching me to really trust my gut," which fans saw a lot of this season. Tinsley explained, "I really followed my heart and my gut — and I knew it was the right decision."
A few weeks after she moved, Scott proposed, which is what Tinsley wanted this whole time. However, she insisted, "I didn't know we were going to get engaged so soon. I had no idea." She gave an update on her new life to Bravo's The Daily Dish, sharing, "I actually really love Chicago... Chicago is like a smaller New York and it's great." Ultimately, she feels "very lucky to be here."
Ultimately, Tinsley chose to be a wife in real life instead of a Real Housewife on reality TV.
Tinsley Mortimer left 'RHONY' on good terms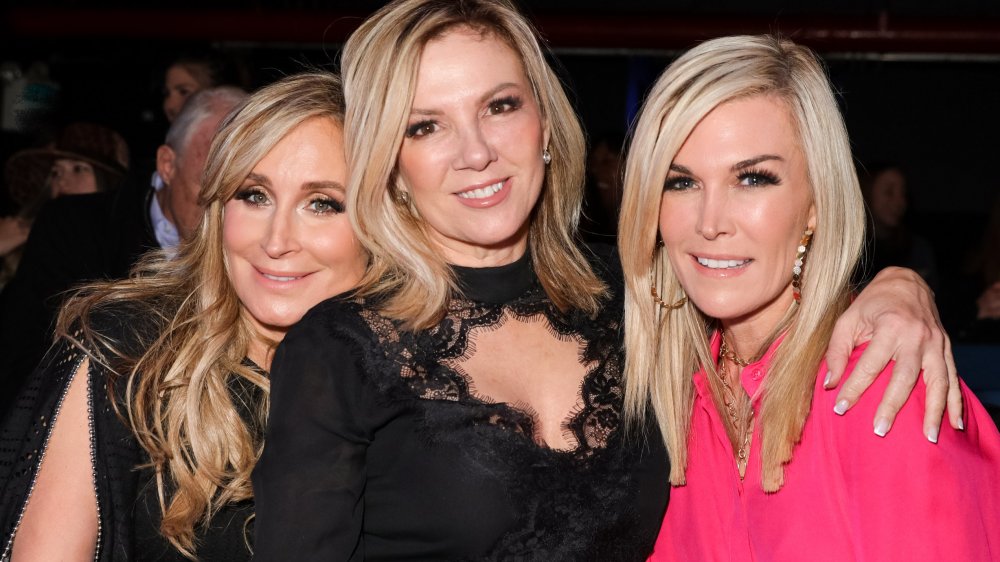 Thomas Concordia/Getty Images
While it sounds like it would be a super dramatic event for a Real Housewife to quit the show in the middle of a season, Tinsley Mortimer arguably had the classiest Real Housewives departure of all time. She gave the cast members notice that she was leaving, which they shaded Bethenny Frankel for neglecting to do during the Season 12 opening episode.
In addition to saying goodbye during the episode itself and closing the chapter with a subsequent Watch What Happens Live appearance, Tinsley made her exit Instagram official in June 2020, sharing a video of her proposal and some photos filming Real Housewives of New York throughout the past four seasons. The future Mrs. Kluth wrote, "Thank you from the bottom of my heart to all my fans and friends who supported me and are happy for my fairy tale ending."
She acknowledged, "Without #RHONY, I would never have met my prince charming, Scott." Viewers saw Tinsley and Scott's first meeting, which happened during a blind date set up by former co-star Carole Radziwill, who has been shading Tinsley constantly ever since her own Real Housewives of New York exit. 
Even with all the drama, Tinsley feels "being a Housewife was such a fun experience." She wrote, "I thank [Andy Cohen] and all the wonderful people at Shed Media and [Bravo]. I love you all so much!!!" Pretty much everyone loves her in return and will miss her (except for Dorinda Medley).