Kimora Lee's Daughter, Ming, Looks Just Like The Former Model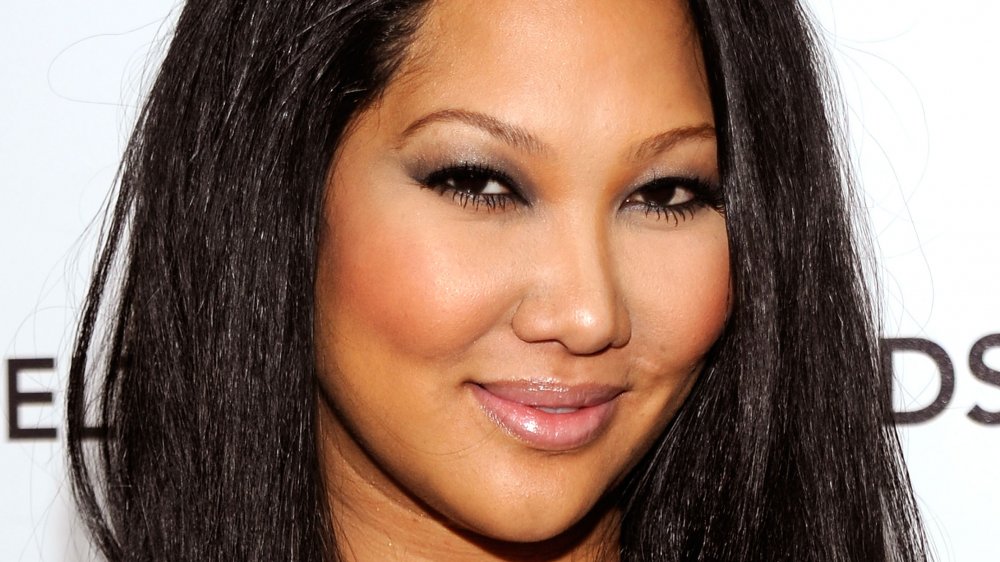 Larry Busacca/Getty Images
Kimora Lee Simmons Leissner and Russell Simmons had an iconic relationship that surely went down in hip-hop history. The couple met in 1992 — when Kimora Lee was 17 — at a New York Fashion Week event. After six years, the two married in 1998 in a private ceremony (similar to her union with now-husband Goldman Sachs banker Tim Leissner). During their 10-year marriage, the entrepreneurial pair had two children: Ming Lee Simmons in 2000 and Aoki Lee Simmons in 2002.
Along with their daughters, Kimora also birthed Baby Phat, a woman's division of Russell's Phat Farm clothing company. During the height of Baby Phat, Ming and Aoki were often seen walking the runways and red carpets of the glittery, bedazzled brand. For toddler Ming, this was the beginning of a long and flourishing modeling career.
Actually, modeling runs in the family as Kimora had a successful career modeling since 1992, specifically working with Chanel and the legendary Karl Lagerfeld himself. Lucky for Ming, she pretty much has her mom's face.
Ming Lee Simmons now runs Baby Phat along with her sister Aoki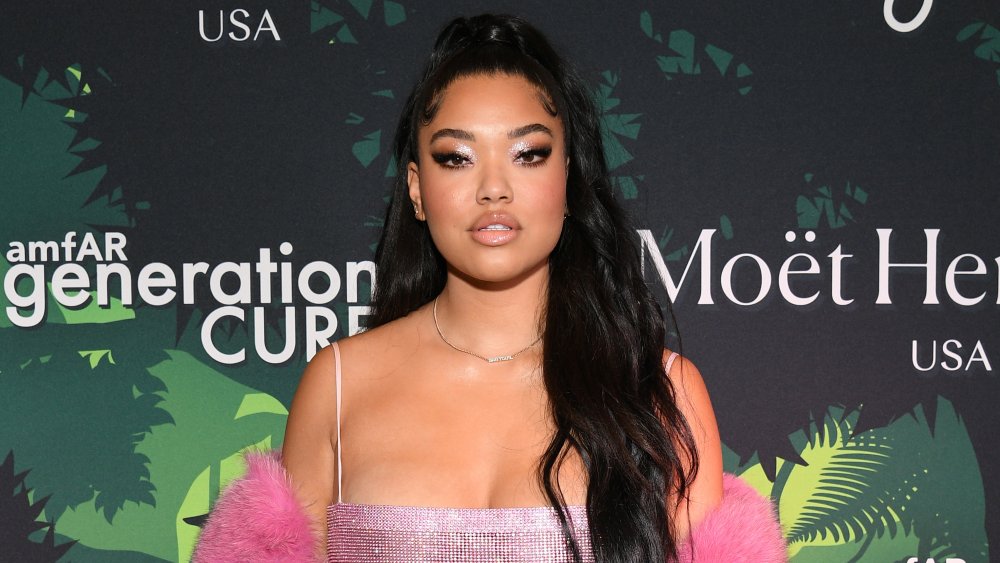 Dia Dipasupil/amfar/Getty Images
Ming Lee Simmons has partnered with CR Fashion Book, Nessy Swimwear, and even snagged the cover of Disrupshion Magazine. However her biggest achievement as of 2020 may be running the respected Baby Phat. Kimora Lee Simmons Leissner announced Baby Phat's return in March 2019 after being reportedly shuttered in 2011.
In a 2019 interview with Teen Vogue, the Simmons sisters explained that Aoki Lee Simmons handled the financial decisions, while Ming handled the design projects and creative angles. 
"My mom leaves it up to us, not to say that she doesn't do anything, but I think she knows that we got it," Ming said. "If there's ever a dispute, she doesn't get into it. She's like, 'I think you're old enough to figure it out.'" Along with the business aspects, Ming also models for the brand, which was pretty much a no-brainer.
Ming Lee Simmons is talented in front of and behind a camera
When she's not running Baby Phat or covering magazines, Ming Lee Simmons is dominating the selfie game. In a 2018 Galore Magazine article, she explained her Instagram pages. "My main account – @mingleesimmons – is more of a portfolio of images I've created sometimes in partnerships with lifestyle brands I work with," Ming said. "[The] @mingleesimmons2 [account] started as a separate account to post silly things but now it's almost 100% HUJI-based. The posts are random things that I do as seen through the eyes of this HUJI App, which I love. It makes everything look so different."
She even admitted that she "should be [the app's] spokesperson," because she believes "everyone should have it," which is really the best endorsement out there. Among her carefully selected photos, Ming — like many IG baddies — takes many selfies and pulls her sister Aoki Lee Simmons and mom Kimora Lee Simmons into the mix often.
Hopefully Ming will use her camera skills for Baby Phat in the future, but for now, fans will just have to enjoy the Instagrams.