Kimora Lee Simmons Reacts To Allegations Against Ex Russell Simmons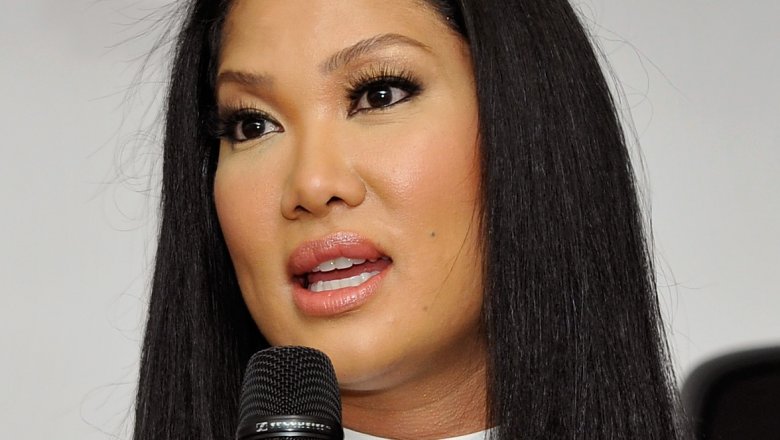 Getty Images
The Baby Phat fashion mogul is speaking out about her ex-husband.
On Thursday, Jan. 25, 2018, Kimora Lee Simmons shared a statement on Instagram regarding the allegations of sexual assault made against her ex Russell Simmons. "I add my voice to the chorus of those speaking out against harassment and violence in all its forms," the formal model began. "I have known Russell for over 25 years. We were close friends, married, divorced, and have remained friends, co-parents and partners throughout it all. These allegations against him are nothing like the person I have known in all that time."
Kimora continued, "I have known him to be a caring and supportive father and someone who has worked tirelessly to uplift disenfranchised communities."
Noting that we are in a "pivotal moment in which men are being held accountable for their abuses of power," Kimora stated that, while accusers shouldn't be "shamed" for coming forward with their stories, those accused should not be "condemned legally without due process and a fair trial."
She concluded her statement by encouraging people who've been sexually harassed or assaulted to report it to police or to an organization. She added, "I remain committed as always to fighting injustice and inequity in all its forms. God Bless."
As Nicki Swift previously reported, Russell, who split from Kimora in 2006, is facing several allegations of sexual misconduct, including multiple accounts of rape. Though he's stepped down from his businesses, he's denied any wrongdoing.
On Wednesday, Jan. 24, 2018, a woman named Jennifer Jarosik filed a $5 million lawsuit against Russell, accusing him of raping her in August 2016. In response to the suit, Russell released a statement, calling the claims "absolutely untrue." He added, "The presumption of innocent until proven guilty must not be replaced by 'Guilty by Accusation,'" noting that he looks forward to proving his innocence in court.