Russell Simmons Hit With New Lawsuit For Alleged Sexual Assault In 2016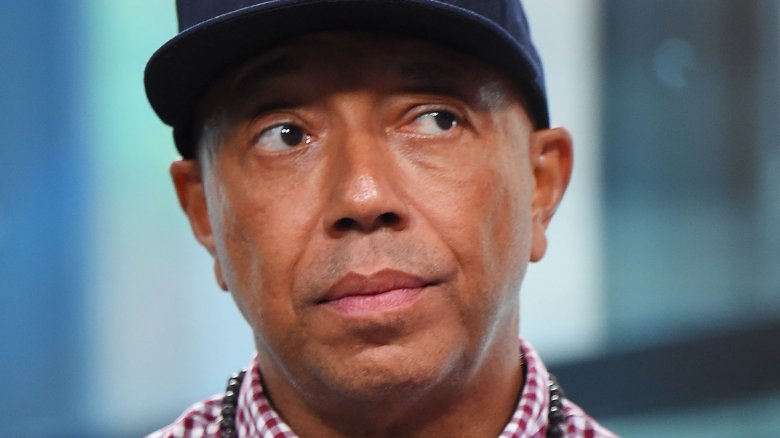 Getty Images
The music mogul has been sued.
ABC News reports that a woman, identified as Jennifer Jarosik, filed a $5 million lawsuit against Russell Simmons in California court on Wednesday, Jan. 24, 2018. She claimed that Simmons invited her over to his home in August 2016, after allegedly offering to co-produce a documentary she was making. Once there, however, Jarosik said Simmons allegedly pressured her for sex, becoming "aggressive" when she refused. She said he then pushed her on the bed, and, as she resisted, she hit her head. Jarosik alleged that Simmons "pounced on her while she was still in shock and fear, and proceeded to rape her."
Jarosik said that, as a result of the incident, she suffered "numerous internal injuries, severe fright, shock, pain, discomfort and anxiety."
Responding to the lawsuit, Simmons, who's faced multiple allegations of sexual misconduct in past months, told ABC News that he denies the woman's claims, calling them "absolutely untrue."
"These horrific accusations have shocked me to my core and all of my relations have been consensual," he said, in part.
He added, "In recent weeks, some former business, creative and romantic partners have aired grievances as claims I categorically reject. In some of these instances, financial motives and direct contradictory witness testimony has been supplied to the media, which has been completely left out of stories. The current allegations range from the patently untrue to the frivolous and hurtful. The presumption of innocent until proven guilty must not be replaced by 'Guilty by Accusation.'"
In a statement obtained by E! News, Simmons noted, "I look forward to having my day in court—where, unlike the court of public opinion, I will have the ability to make use of fair processes that ensure that justice will be done and that the full truth will be known."
Since Simmons was first accused of inappropriate sexual behavior in November, he has stepped down from his businesses.