Report: Russell Simmons Steps Down From Companies After Disturbing New Allegation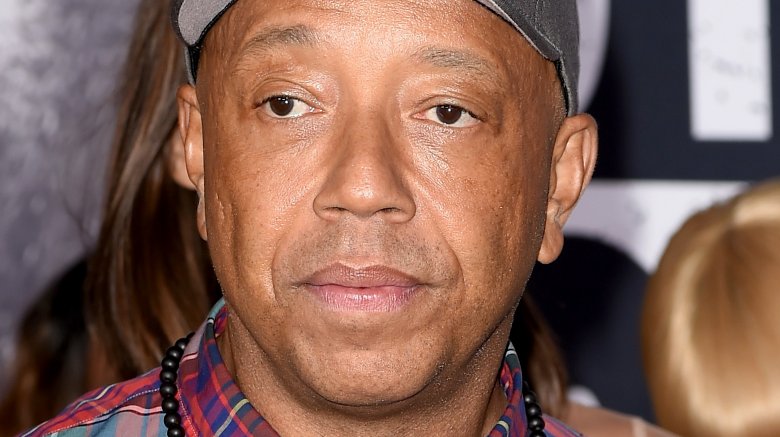 Getty Images
The Def Jam Recordings co-founder is making a big change after one woman spoke out against him.
On Thursday, Nov. 30, 2017, Russell Simmons announced that he'd be "removing [himself] from the businesses that [he] founded," as a result of a brand new allegation brought forth by screenwriter Jenny Lumet. Earlier that same day, Lumet, who's written movies like Rachel Getting Married and The Mummy, penned an essay published by The Hollywood Reporter, detailing a disturbing encounter with Simmons back in 1991.
In the article, Lumet described meeting with Simmons at a restaurant and later accepting a ride home from him. As she'd hung out with him before in group settings and had allegedly even been pursued by him romantically for a short time, she said she felt comfortable around him. But when they got into the car, Lumet claimed that Simmons told the driver not to go to her home, saying "no" when she gave her address.
The car doors locked, Lumet traveled with Simmons to his apartment, where they allegedly entered through a side entrance and went into a small elevator. "You didn't punch me, drag me or verbally threaten me. You used your size to maneuver me, quickly, into the elevator," she recalled. "I said 'Wait. Wait.' I felt dread. I was very, very sad. ... Alone in the elevator, you pressed me into the corner with your body, your hands and your mouth."
Once in the apartment, Lumet, afraid, claimed she "simply did as [she] was told." She stated, "There was penetration. At one point you were only semi-erect and appeared frustrated. Angry? I remember being afraid that you would deem that my fault and become violent. I did not know if you were angry, but I was afraid that you were."
She continued, "When it was over, I got my clothes and quickly went down in the elevator by myself. You didn't try to stop me. I went home in a taxi."
In response to Lumet's essay, Simmons released a statement. "I have been informed with great anguish of Jenny Lumet's recollection about our night together in 1991. I know Jenny and her family and have seen her several times over the years since the evening she described. While her memory of that evening is very different from mine, it is now clear to me that her feelings of fear and intimidation are real," the 60-year-old said (via Variety). "While I have never been violent, I have been thoughtless and insensitive in some of my relationships over many decades and I sincerely and humbly apologize."
Simmons went on, "This is a time of great transition. The voices of the voiceless, those who have been hurt or shamed, deserve and need to be heard. As the corridors of power inevitably make way for a new generation, I don't want to be a distraction so I am removing myself from the businesses that I founded."
He noted that the companies would instead be run by "a new and diverse generation of extraordinary executives who are moving the culture and consciousness forward."
Simmons also stated, "As for me, I will step aside and commit myself to continuing my personal growth, spiritual learning and above all to listening."
Unfortunately, this isn't the first time that Simmons has faced sexual misconduct accusations. As Nicki Swift previously reported, model Keri Claussen Khalighi claimed that Simmons and disgraced movie producer and director Brett Ratner had once teamed up, allowing Simmons to make advances toward her one night. She accused Simmons of coercing her to perform oral sex on him while Ratner watched and of penetrating her without her consent while she was taking a shower.
Another woman, who had worked at a hotel in Florida, also claimed that Simmons and Ratner had acted inappropriately toward her, with Simmons allegedly calling her at the front desk to describe how he'd wanted to perform oral sex on her as Ratner held her down. The woman, identified as Tanya Reid, also accused Ratner of later exposing himself to her and coercing her to perform oral sex on him.
Simmons has since denied both of these women's claims, calling any sexual relations between himself and Khalighi to be "completely consensual" and stating that he did not remember speaking on the phone with Reid so many years earlier.
While we wait to learn more about what comes of the latest allegation against Simmons, read up on all the men who've been called out since Hollywood producer Harvey Weinstein's alleged history of sexual misconduct was exposed by the press.