The Truth About Liza Minnelli And Prince Harry's Friendship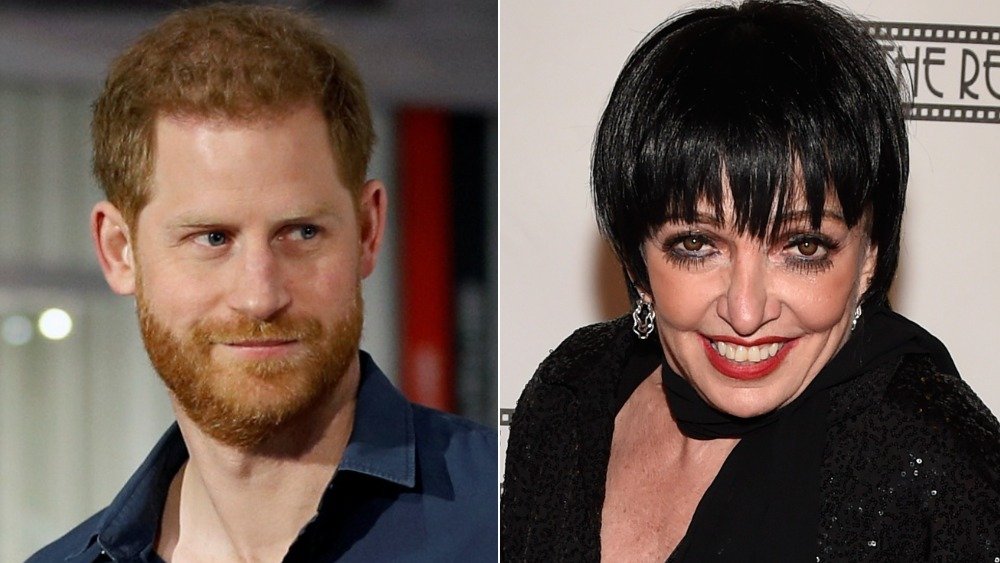 Wpa Pool, David Becker/Getty Images
Stop us if you've heard this one: Liza Minnelli and Prince Harry walk into a bar. Okay, so that might not actually be a real joke, but if you go by an article published in June 2020 by The Sun, it's a scenario that could feasibly happen. 
According to the tabloid, Broadway and cinema icon Minnelli has played a big part in helping the newly independent, former senior royal "find his feet" as he gets acclimated to his new life in Los Angeles. Minnelli allegedly went so far as to reach out and offer support to the son of her good friend, the late Princess Diana.
While the idea of Minnelli and Harry drinking martinis and singing along to their favorite show tunes at an old-fashioned piano bar might be the stuff that great fan fiction is made of, there's a good chance that it might be merely that: fiction. So are Liza Minnelli and Prince Harry actually bosom buddies in real life? Or is it just wishful thinking? (Better yet, considering Liza, wishful drinking?)
Liza Minnelli sets the record straight on Prince Harry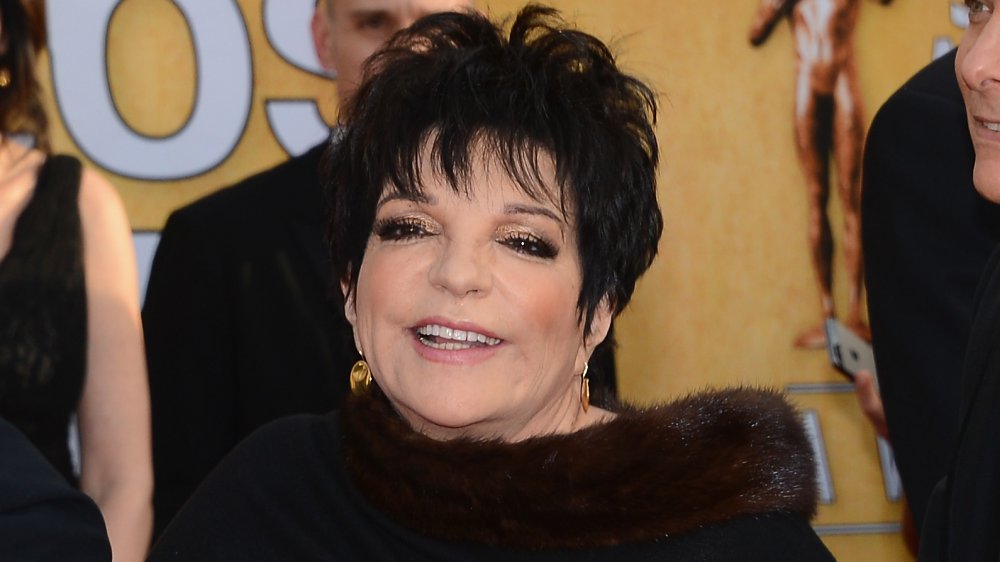 Ethan Miller/Getty Images
Though the notion that Prince Harry and Liza Minnelli are new BFFs might be a lovely one, one of the two has gone public since The Sun's story first ran to set the record straight. Unfortunately, it was to reveal that the Duke of Sussex and the woman also known as "Fräulein Sally Bowles" have never actually met.
Soon after the rumor of a friendship between Harry and Minnelli began to make the rounds, the Academy Award-winning actress took to social media to deny the idea of any relationship between the two whatsoever. "While I wish them well, I have never met Prince Harry and Meghan," the living legend stated in a Facebook post on June 14, 2020. "Any statement to the contrary is a complete fabrication."
Though Harry has never actually met "Sally," it is true that his mother, Princess Diana, and Minnelli were friends before the "People's Princess" tragically died in 1997 alongside her partner Dodi Fayed and driver Henri Paul in a fatal car crash, which resulted while attempting to outrun the paparazzi during a night out. 
Liza Minnelli recalled her 'instinct' to protect friend Princess Diana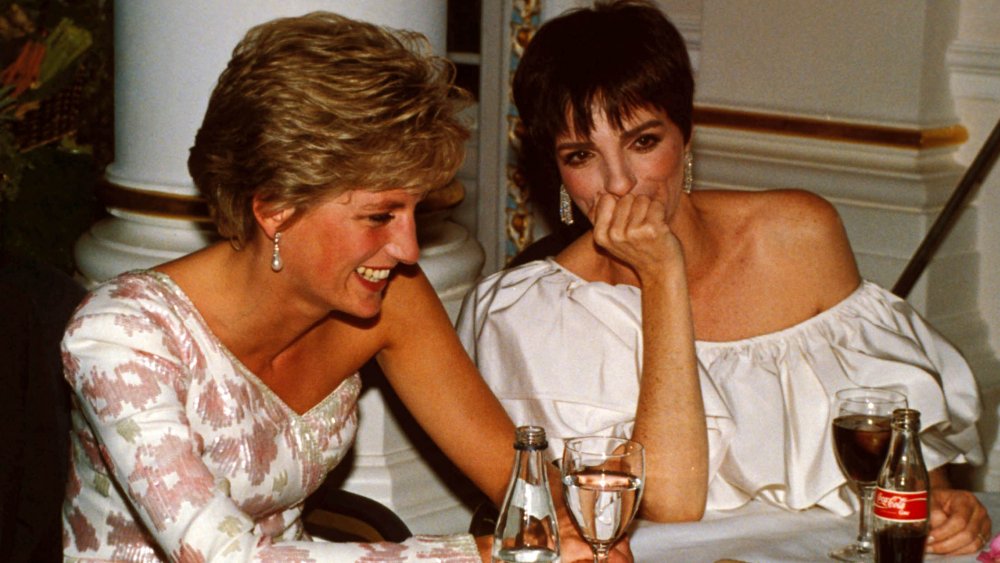 Dave Benett/Getty Images
As Hello! magazine noted in January 2019, the Cabaret star has spoken out publicly about their friendship in the years following Princess Diana's passing, once recounting how the two first met. "I was first introduced to [Diana] when she came backstage after a concert I did in London," Liza Minnelli recalled, according to the publication. 
She continued, "Then we'd bump into each other at premieres or events where she'd be the guest of honor. We'd fall into conversation then we'd meet for tea ... my instinct was to protect her. We talked about everything under the sun."
While Minnelli and Prince Harry might not be friends after all, the Duke of Sussex already has a good number of celebrity pals. Per E! News, among Harry and wife Meghan Markle's social circle are "David Beckham, Victoria Beckham, Elton John, James Corden, George Clooney, Oprah Winfrey and Idris Elba" –  all of whom attended their royal wedding in May 2018. And considering that Meghan's mother, Doria Ragland, has reportedly moved into the couple's Los Angeles manse, we're pretty sure the pair won't be starved for company anytime soon.