The Real Reason Vanessa Bryant Blocked Kobe And Gigi Fan Pages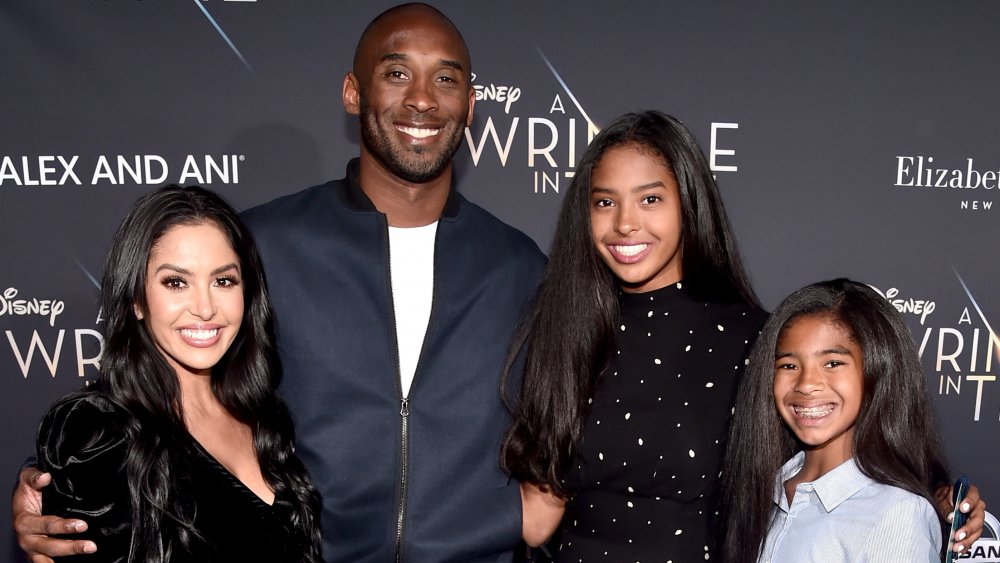 Alberto E. Rodriguez/Getty Images
In January 2020, people all over the world were devastated when they found out that Los Angeles Lakers legend Kobe Bryant and his 13-year-old daughter Gianna "Gigi" Bryant died in a tragic helicopter crash along with seven other people who were with them on the trip. Fans and loved ones mourned the losses in various ways. 
Some have supported Kobe's widow, Vanessa Bryant, and her 17-year-old daughter Natalia Bryant by taking to social media. As much as the women appreciate the fan love on social media, they have decided to block the Kobe and Gigi fan accounts that have been posting about the Bryant family following Kobe's and Gigi's untimely deaths.
While some people might be confused or possibly offended by their decision to do that, Vanessa explained why it was the best move for her and Natalia to make in an Instagram Story, which Entertainment Tonight shared in a June 2020 article. Vanessa told her followers, "Thx so much for all the [love]. @nataliabryant and I have unfortunately had to block fan pages because it's been really hard to go online and constantly see pics of our beloved Gigi and Kobe under every single square of our explore pages. Blocking the fan pages has helped change the algorithm."
Vanessa concluded, "We [love] you all but please understand that we had to do this for our own healing not because we don't appreciate your [love]." Additionally, both Vanessa and Natalia changed the settings on their Instagram accounts, going from public accounts to private.
Kobe Bryant's daughter Natalia Bryant says the fan accounts are 'constant reminders' of her family's loss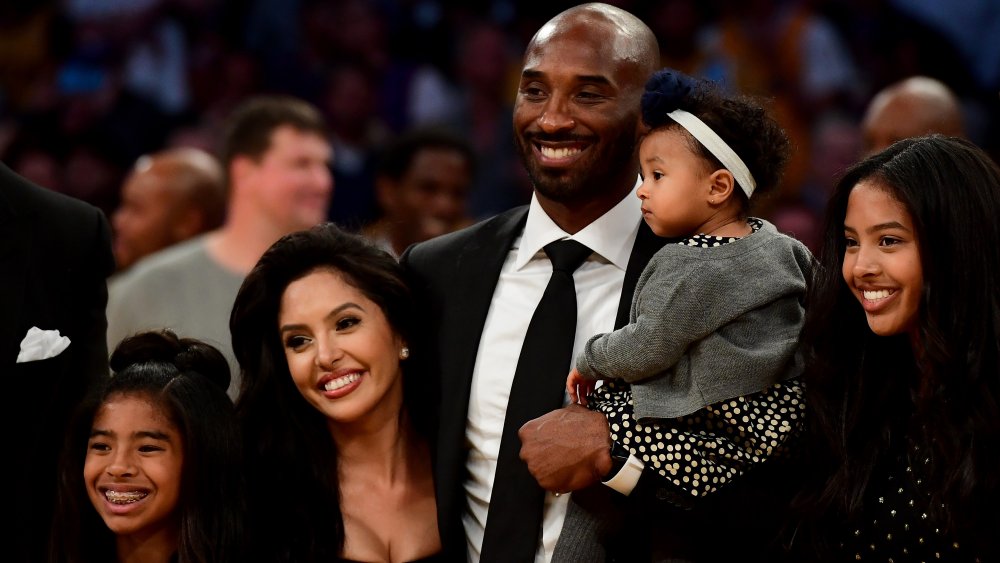 Harry How/Getty Images
In June 2020, E! News reported that Kobe Bryant's oldest daughter, Natalia Bryant, shared her own Instagram Story to explain why she and her mom,  Vanessa Bryant, blocked the Kobe and Gigi Bryant fan accounts from their Instagram pages. The teen reportedly wrote, "Thank you so much for all the love and support. Many of you may have noticed the recent switch to a private account. My mom and I have had to unfortunately block fan pages because they keep reposting our pics." 
While Natalia noted that she appreciates the support and devotion from the people who run those accounts, she admitted that constantly seeing social media posts about her family makes it "10x harder to deal with our loss," which is understandable. Losing a sister and a father at once is a lot for anyone to process. Adding in the fact that her father was a public figure is bound to complicate the grieving process.
In that Instagram Story, Natalia shared, "We hope that people understand although these fan pages have good intentions, they make moving forward harder since they are constant reminders. Blocking the accounts have helped change the algorithm but we can not go public until the fan pages stop. We love all of your sweet intentions and we hope you understand." 
While Natalia and Vanessa refuse to look at these accounts, hopefully, their supporters understand why this is best for them.
Vanessa Bryant has been very public with her grief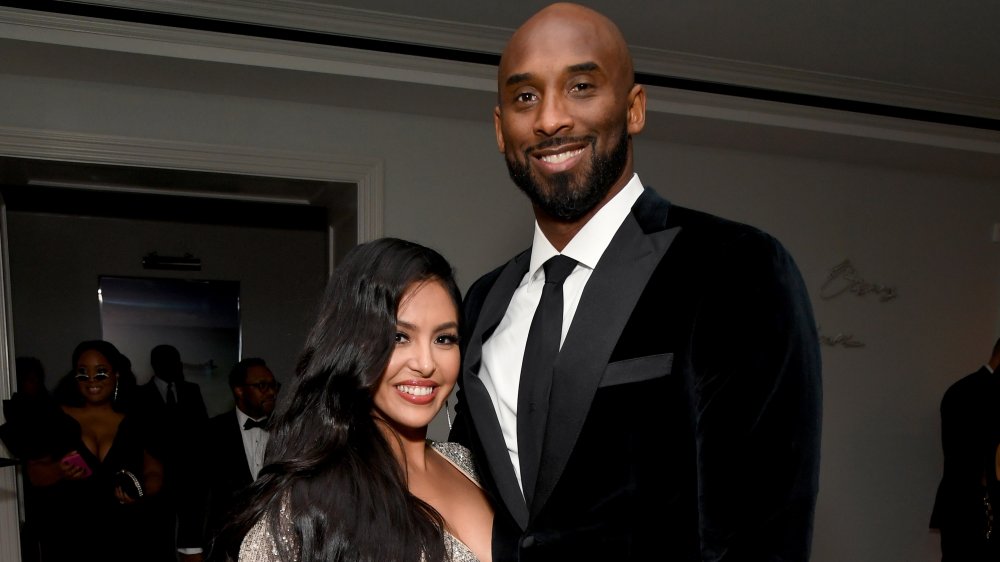 Kevin Mazur/Getty Images
It is understandable that Vanessa Bryant and daughter Natalia Bryant want some privacy during this time. It is also perfectly OK that they want a break from seeing photos and videos about Gigi and Kobe Bryant. They also didn't even have to explain why they decided to block those fan accounts, but it was considerate, especially considering the fact that they thanked the accounts even though their posts are painful to see.
Although Vanessa and Natalia aren't looking at fan accounts, they do still exist for anyone who's interested in following the content. Additionally, fans who want to keep up with Vanessa and Natalia personally can just follow each of them on Instagram.
Even though, as of this writing, they've both put their accounts on private, Vanessa has been very open with her feelings, which have been relatable to many people who have been in similar situations. Vanessa has posted tributes to her husband and daughter on Instagram, she gave a moving speech at Kobe's memorial in February 2020, and she commemorated her anniversary with Kobe in an April 2020 post. It is apparent that Vanessa is very aware of and grateful for all of the people who loved her husband and are grieving the family's loss in their own way.
Sharing so much publicly has probably meant a lot to Kobe's biggest supporters. However, regardless of her husband's global presence, she has every right to some private moments as well. The family laid Kobe and Gianna to rest in a private ceremony back in February 2020.