The Real Reason Drew Barrymore Can't Stand Ellen DeGeneres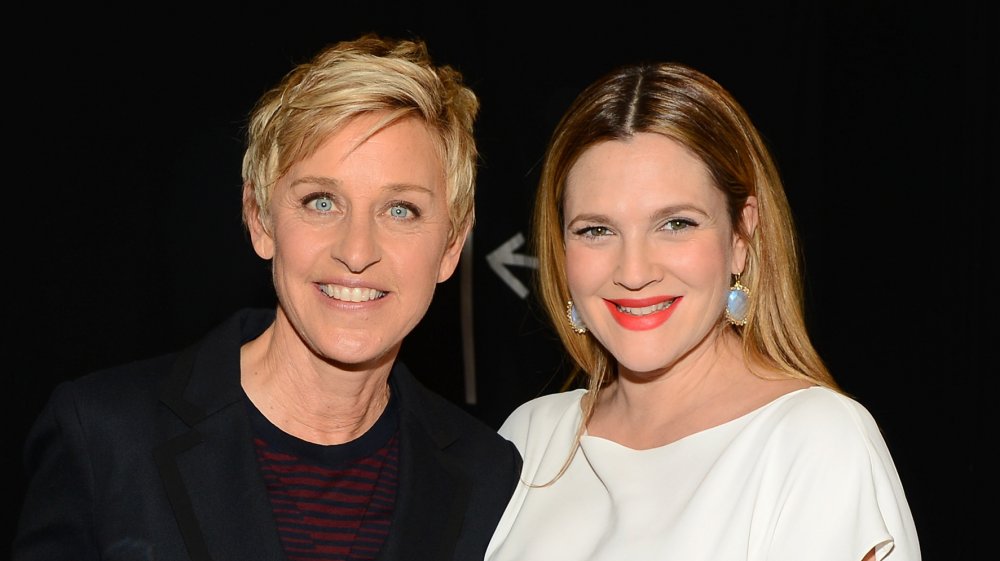 Mark Davis/Getty Images
2020 has been an unforgettable year in so many ways, including one major change: This is the year that saw the public shift their perception of Ellen DeGeneres from the "Queen of Nice" to the "Queen of Mean." From the tidal wave of bad press about how she has treated and currently treats her employees, to the growing list of celebrities who seemingly take issue with the comedian and TV host, it's become ever more evident that DeGeneres' behavior off-screen may be vastly different from her persona on The Ellen DeGeneres Show.
One Hollywood denizen who would rather steer clear of DeGeneres is none other than actor, producer, and director Drew Barrymore. She and DeGeneres are reportedly "a case of oil and water," as one source told In Touch Weekly in 2017. So, what's the story behind their feud? The main reason Barrymore can't stand DeGeneres is an all-too-relatable experience: workplace drama.
Drew Barrymore and Ellen DeGeneres' feud started on a TV set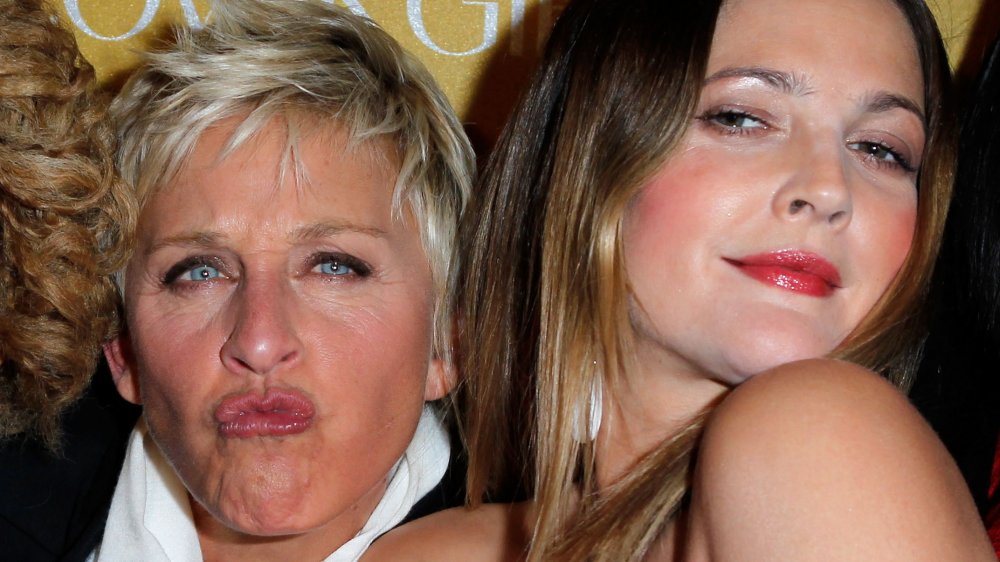 Jeff Vespa/Getty Images
In 2017, as per In Touch Weekly, Ellen DeGeneres and Drew Barrymore decided to join forces for the short-lived NBC reality TV series First Dates. Based on the original British show of the same name, the program was marketed as more of a docuseries than a reality show: "a groundbreaking series that [explored] all of the simple wonders of a first date...[n]o competition, no eliminations — just a first date. Where it goes from there is up to you" (via In Touch Weekly).
DeGeneres signed on as the show's executive director, and Barrymore agreed to narrate the series. But the two stars butted heads as it quickly became apparent that neither woman was willing to compromise. "Ellen expected to be the one calling the shots, but Drew thinks she should have creative control because she's the movie star people are tuning in to see," divulged In Touch Weekly's anonymous source, who purportedly had firsthand access to the show behind-the-scenes.
Interestingly enough, First Dates ultimately failed to take off — NBC canned the show after only one season. Coincidence, or did tensions between Barrymore and DeGeneres contribute to the show's ending? We may never know for sure.
The question remains: is there any chance the two will reconcile anytime soon? Considering it's been four years since DeGeneres and Barrymore had their falling-out, it seems somewhat unlikely. But then again, based on what we've seen of 2020 so far, anything's possible.
Drew Barrymore is considered one of the 'nicest celebrities in show biz'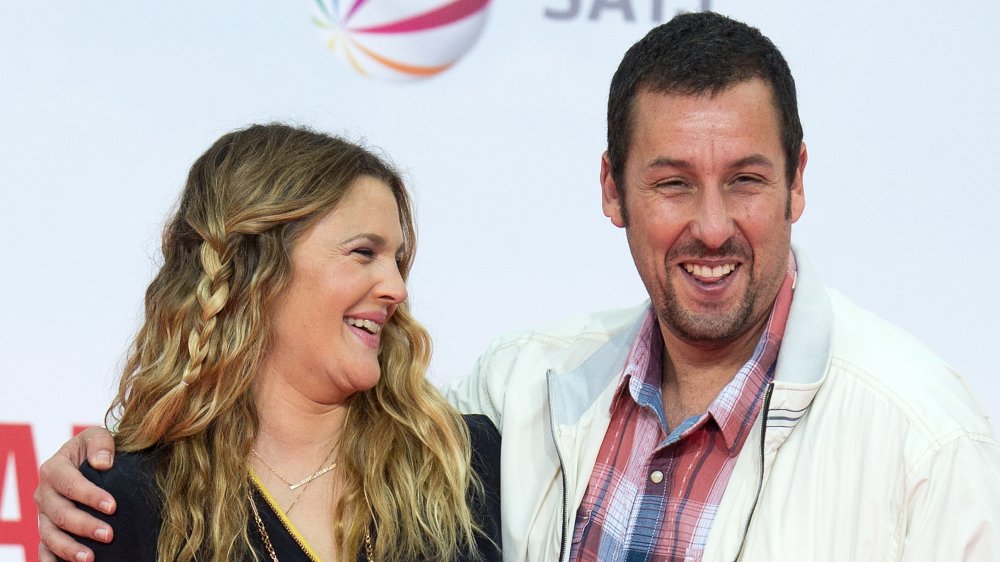 Target Presse Agentur Gmbh/Getty Images
The fact that Ellen DeGeneres and Drew Barrymore didn't get along while working together may seem stranger — and cast an even shadier light on the TV host's role in their issues — when you consider that Barrymore is thought to be "one of the sweetest most down-to-earth" stars around, according to Bustle, who included the actress on their list of "The Absolute Nicest Celebrities In Show Biz." Frankly, while DeGeneres may not have clicked with Barrymore, plenty of other stars absolutely adore the actress.
"Drew is so easy going. She's open and warm," Barrymore's Miss You Already costar Toni Collette told news.com.au in 2015. "I know Drew has been many things in her life... but she gives her all. She's altruistic and always thinks of other people first."
Adam Sandler, who has starred in a trio of movies with Barrymore over three decades — 1998's The Wedding Singer, 2004's 50 First Dates, and 2014's Blended — actually got emotional while talking about his friend and peer at the National Board of Review Annual Awards Gala in January 2020, per E! News. "I'm glad we met and I'm glad we... always make our movies together," he said. "I love you, buddy... I love everything about you."
Barrymore may not be able to count DeGeneres among her besties, but at least there are other influential people in the business who think she's pretty great.