Tyga Finally Pays Landlord After Judge Issues Warrant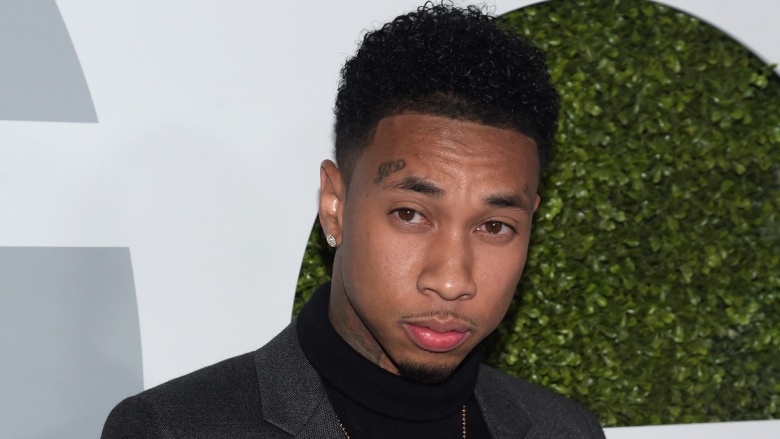 Getty Images
Perhaps because he was scared to face the wrath of Kris Jenner and jail, Tyga finally paid off his landlord.
There was a bench warrant out for the rapper's arrest earlier this week because he apparently prioritized vacationing with girlfriend Kylie Jenner over going to court to discuss why he failed to pay a $480,000 judgment from a case involving a previous landlord. The landlord originally went to court, Us Weekly reports, after Tyga publicly gifted Jenner with a $220,000 Maybach. His landlord's attorney told the tab, "[Tyga] owes my client a lot of money and we are proceeding to collect that money from any expensive gifts to anyone that he gave or money he gave out. So basically, we want that money back! That would include Kylie's new car he bought for her."
Kylie's new car did not get seized, but a deal was struck. "There has been a settlement reached to the mutual satisfaction of the parties, the terms of which are confidential," Danny Abir, attorney for landlord Gholamreza Rezai told People. "My law partner, Boris Treyzon, will appear in court [Aug. 12, 2016] to ask the judge to quash the bench warrant since a settlement has been reached and our client is satisfied."
Though the details of the settlement are private, it's safe to say that Tyga won't try sticking it to this particular former landlord ever again. "His history in this case has been that he's ignoring this obligation and many others," Treyzon told People. "This is not the only judgment that is against him. I think we are the only ones who took it this far, because it's a large amount...Hopefully, now he understands there are repercussions and we will continue to push this matter forward. We will go wherever we have to go to make sure our client is paid."
The other judgments against Tyga are mostly from other former landlords: Page Six reports that he's currently facing three other lawsuits from three other prior landlords, as well as a potential suit from EDM band Cash Cash, who accused a member of his team of assault in March 2016. Time to get all those racks in order, Tyga.