The Untold Truth Of Gary Clark Jr.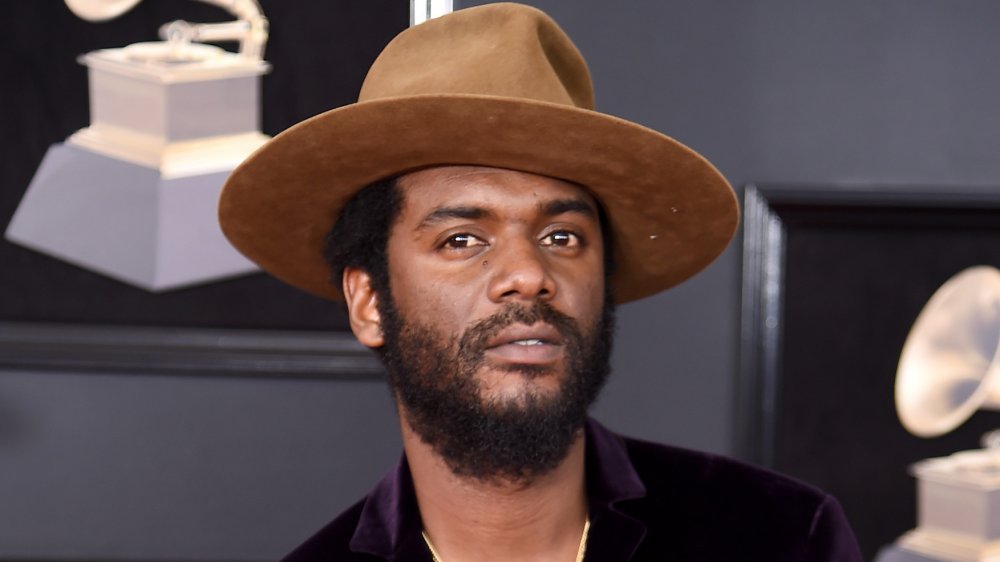 Dimitrios Kambouris/Getty Images
Gary Clark Jr. is a guitarist, songwriter, and vocalist who hails from Austin, Texas and is making waves in the music world. "What genre of music?" you might ask. Clark Jr. answers that in his official bio, writing, "I listen to everything. .. so I want to play everything." Clark Jr.'s music "mashes blues and hip-hop," according to his bio, in an aesthetically decadent sound. While his tunes are gorgeous, they're also loaded with a message, as he speaks to "his country's current and evergreen socio-economic tensions."
The musician — who stands at a whopping 6-foot-5, per The Washington Post — is featured on the song "Wild" on John Legend's album Bigger Love. It's no wonder that Legend and Clark Jr. collaborated. Both musicians use their personal lives as inspiration and both are deeply committed to delving into social issues. 
On June 12, 2020, Legend tweeted: "During these painful times, some of us may wonder if it's ok to laugh or dance or be romantic. Lately, the images of black people in the media have been showing us with knees on our necks, in mourning, or expressing our collective outrage. We feel all those emotions."
Legend added, "But It's important for us to continue to show the world the fullness of what it is to be black and human. Through our art, we are able to do that." So in this spirit of resiliency, let's take a look at Legend's choice for a collaborative voice, the powerful musician, Gary Clark Jr.
Gary Clark Jr. got his start playing in clubs and at church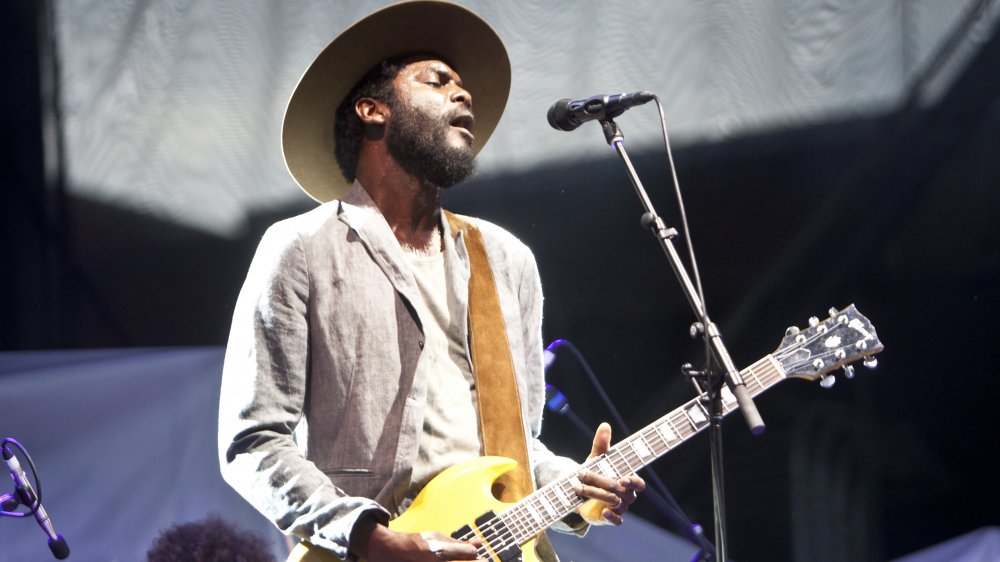 Jeff Hahne/Getty Images
Gary Clark Jr. came onto the music scene through a mix of situations. According to his official bio, when Clark Jr. was just a teenager, he "began making a local name by jamming with adult musicians around nearby clubs." Around the same time, he and his sisters joined the choir at their church.
This eclectic beginning gave Clark Jr. the flexibility to cultivate his unique talent and enjoy a wide range of musical experiences. He knows what he's good at, but he doesn't limit himself. In a 2019 interview with Rolling Stone, Clark Jr. said, "I love being a guitar-slinger from Texas. It's a badass thing. But I can also do other things."
Throughout his musical journey, Clark Jr. has connected with several high-profile names in the music industry. According to Rolling Stone, when Clark Jr. was 20, he took a trip up to New York City and wound up meeting Donald Glover at a party. During the evening, the two ventured up to the roof so that Clark Jr. could play guitar while Glover rapped along. The meeting obviously left a lasting impression because in 2016, Clark Jr. joined Glover (whose stage name is Childish Gambino) on the song, "The Night Me and Your Mama Met."
The romantic song set the stage for a charming coincidence, because the same year, Clark Jr. married his supermodel wife, Nicole Trunfio.
Gary Clark Jr. is happily married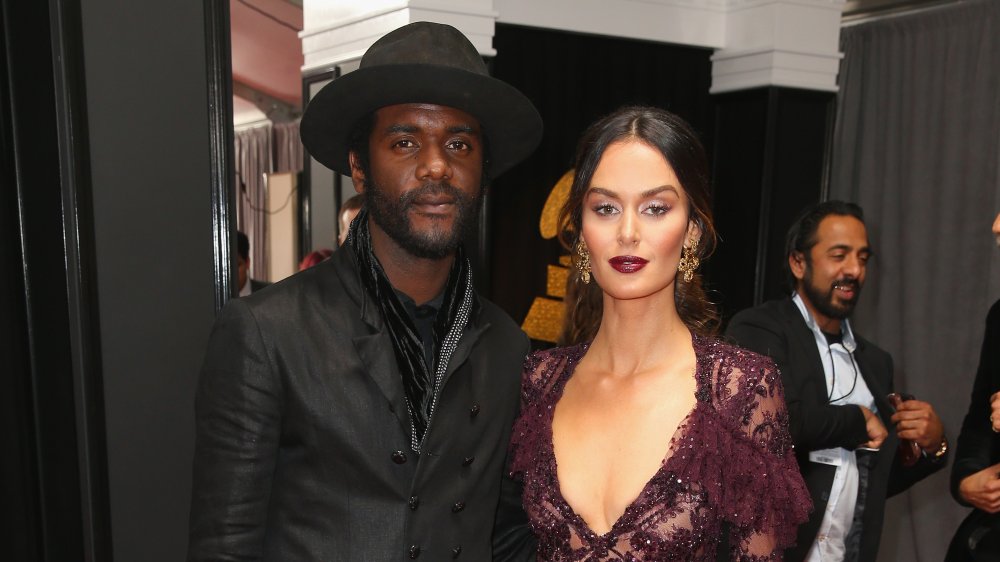 Joe Scarnici/Getty Images
Gary Clark Jr. has been clear from the start that he uses his music to speak to racial injustice in America. His song "This Land" was specifically inspired by Donald Trump's 2016 election, according to Rolling Stone, and the NFL's treatment of Colin Kaepernick. Clark Jr. asked, "How could this s**t happening with Kaepernick get taken out of proportion?"
The artist continued, "The silent protest of police not upholding their oath? The home of the brave doesn't mean the same thing for everybody — until it does, maybe we shouldn't acknowledge it." While Clark Jr. is bold in speaking up, he also said he wants to focus on the positive. He told the outlet, "I'm not gonna sit here and make that overshadow all the good."
Clark Jr. added, "I walk the streets of any city if I'm playing a show — it's love, it's hugs from all races. I'm not gonna let what's happening in the country right now overshadow that there is great in this world. There's love here. We just can't let people take that away."
Speaking of love, there's quite a bit of it in Clark Jr.'s life. The musician met his wife, Nicole Trunfio, through his manager, Scooter Weintraub, according to Rolling Stone. Trunfio, who is a former Victoria's Secret model, married Clark Jr. in 2016 in Palm Springs, Calif. According to People, as of this writing, they share a son named Zion Rain, a daughter named Gia Leblane and a baby girl named Ella Wolf.