Why Lori Mendoza From Alexa & Katie Looks So Familiar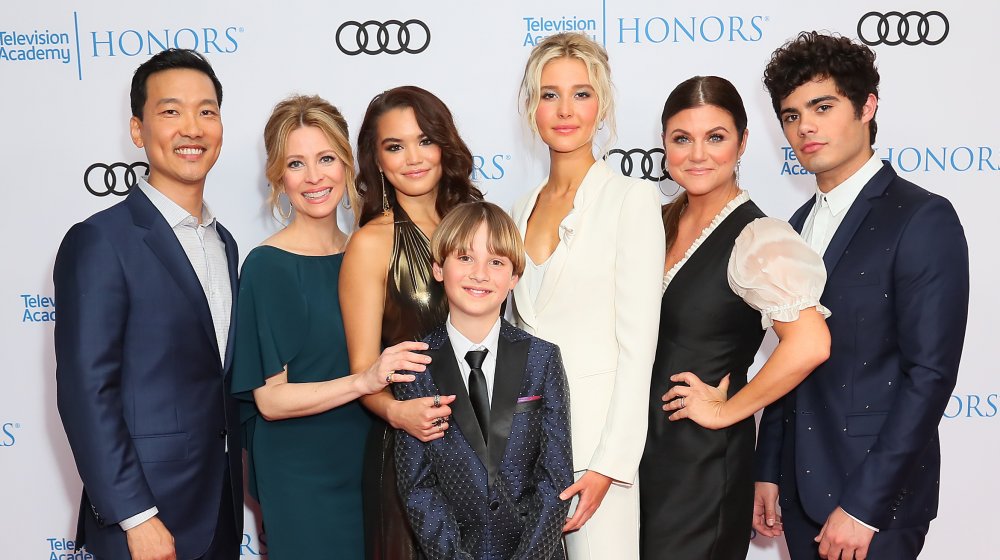 Leon Bennett/Getty Images
As Netflix's Alexa & Katie wraps up its three-season run, fans have likely already marathoned the show's final eight episodes. Yet, while the sitcom's primary demographic has come to know and love the supportive character of Lori Mendoza over the years, few probably realized this actress also lived out her high school days on TV, too. That's right — Alexa's mother is none other than Tiffani Thiessen! (Raise your hand if you subconsciously added in "Amber" as you read that last sentence, you '90s kid, you.)
Saved by the Bell's Kelly Kapowski — the Bayside Tigers' head cheerleader and many people's first crush — became an icon of the era, and soon after the gang moved on to college, Thiessen found continued success as 90210's Valerie Malone and White Collar's Elizabeth Burke. However, despite her on-screen success, Thiessen's talents extend to the kitchen, as she's also an acclaimed cookbook author.
"The title of the book, Pull Up a Chair, was a hashtag that I started a while ago, because to me, it was about putting yourself at a table with the people that you love," Thiessen told TV Insider in 2018. She added that the book was inspired by her childhood family dinners and how they'd talk about the day. "It was a way of connecting at the end of the day. I just wanted to try to keep that going with my own family."
In fact, these family values are precisely what attracted Thiessen to her latest role on Alexa & Katie.
Tiffani Thiessen loved 'Alexa & Katie's 'outside the box' concept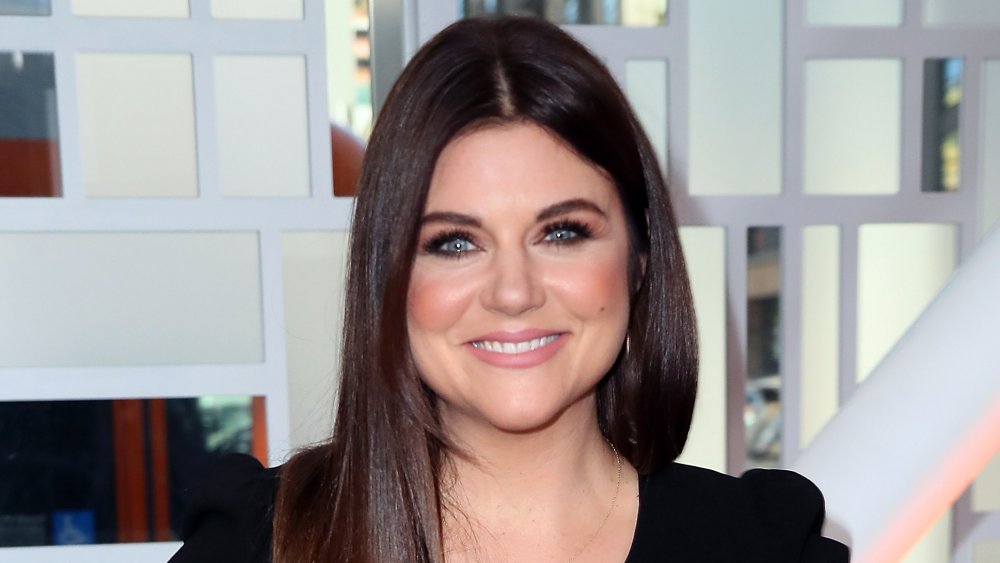 David Livingston/Getty Images
While serious topics like cancer are typically reserved for dramatic programs, Tiffani Thiessen was drawn to Alexa & Katie's unusual take on the topic. "I love that [creator Heather Wordham] really stepped outside the box a little bit," she told TV Insider. "I can't tell you how often I get stopped by kids and grownups saying, 'Oh my gosh. This is amazing.' My daughter's friend is going through this. It has really been an eye-opener."
"So, to be able to watch it together and be able to talk about it a little more openly and add a little bit of humor," Thiessen continued. "It almost helps make people a little more relaxed about the word cancer, which I sometimes think is hard for people to talk about."
Thiessen also noted the entire experience has been pretty "flashback-y," because the show's teens are essentially living out the same life she had 30 years ago. Off-screen, Thiessen has even offered sage advice to the cast. "I give advice to anybody who asks," she told People in 2018. "I don't preach it, I just give it when they ask, and they've asked. But it's also a different time, too, so if they come and ask me about social media, I'm not going to have any help for them!"
We can't believe Kelly Kapowski is all grown-up. But, as her fictional friend Jessie Spano once said, we're "so excited" to see Thiessen blossom again!