The Truth About Bella Thorne's Boyfriend, Benjamin Mascolo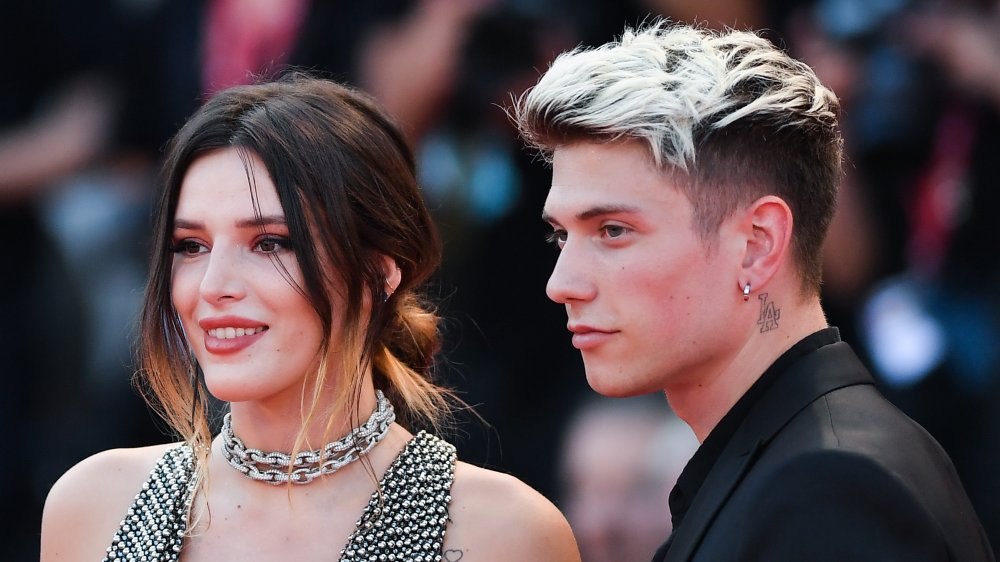 Jacopo Raule/Getty Images
Bella Thorne started dating Italian singer Benjamin Mascolo in early 2019, and these two love to flaunt their relationship on social media. After Mascolo posted a picture of them together in June 2019 to mark their relationship as "Instagram official," they've both been sharing all kinds of loved-up pics. But while we're pretty familiar with Thorne's work and her acting roles — including her run on The Masked Singer — Mascolo isn't as familiar of a name.
Mascolo, who was born and raised in Italy and still primarily calls the country home when he's not in LA, is part of singing duo Benji & Fede, alongside Federico Rossi. According to Billboard, Mascolo is in charge of lead guitar while Rossi takes lead vocals. Benji & Fede became popular for their pop ballads and romantic lyrics before delving more into Latin music. They've performed at a variety of places and even took home the award for Best Italian Act at the MTV Europe Awards in 2016, according to Hollywood Life.
When Mascolo isn't making music and hanging out with Thorne, he's exercising. In a March 2020 Instagram post, he said he was training for the New York City Marathon, which is no easy feat to accomplish. He's also very much a dog lover and like any true Italian, he values a good red wine.
Benjamin Mascolo says Bella Thorne is the 'best thing that ever happened' in his life
Bella Thorne and Benjamin Mascolo may have only been dating for a year so far, but they seem to be very much in love. Mascolo shared a sweet Instagram  in April 2020 to commemorate their first year together and gushed about how much he loves his girlfriend. 
"Safe to say this was no doubt the best thing that ever happened in my life," he wrote, "I'm forever grateful to you my beautiful little girl, god bless the moment I put aside my shyness to randomly text you and say 'let's hang out'. Thank you for being yourself no matter what and teaching me the meaning of love and life: you are the smartest, funniest, sexiest, craziest and cutest creature that ever walked planet earth."
Thorne — who was previously in a polyamorous relationship with social media star Tana Mongeau and rapper Mod Sun — told People in June 2019, "Ben is a cutie pie and seeing him on FaceTime all the time makes me smile very big." At the time, they'd just started dating and were dealing with an intense long-distance relationship. But they're working through it and spending time together whenever they can. And for these two, who are so supportive of each other, it works!