Bella Thorne Speaks Up About Dating In The Spotlight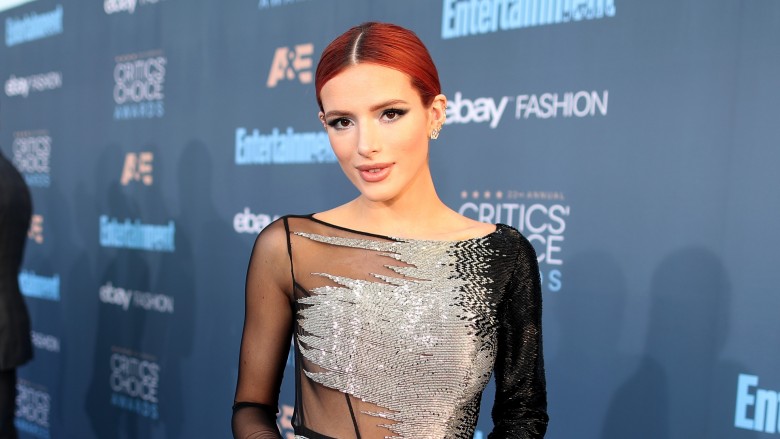 Getty Images
Famous in Love (2017-) actress Bella Thorne opened up to People Now about finding love in Hollywood. And, according to her, it's not easy.
"You have some people that really just wanna get at you because of what you do," Thorne, 19, said. "Then you have other people that really don't wanna get at you so hardcore because of what you do as well."
However, despite any dating difficulties, Thorne's had quite a few relationships with celebrities in the past. Most notably, she dated Faking It (2014-2016) actor Greg Sulkin for a year before splitting in August 2016. Since then, she's been linked to Teen Wolf's Tyler Posey and singer Charlie Pluth.
Still, regardless of how stressful dating can be, Thorne, who came out as bisexual in August 2016, wants to be in a relationship. "I really don't like being lonely. And when I go away and stuff, I only really hang out with the crew members," the former Shake It Up (2010-2013) star said. "And it's hard when you're far away and I really like to cuddle. And I really like one person hitting me up."
It's possible that Thorne won't have to look too far for love. She might even be able to lock down a new S.O. on social media. Thorne told People that, during a live stream on Instagram, one commenter said she'd date Thorne—and the actress was apparently very flattered. "This beautiful Brazilian girl. I was like, 'Oh my God. Seriously, she is so freaking pretty," Thorne revealed. "Oh my God. I stalked the s*** out of her Insta."
In early April 2017, Thorne spoke with Harper's Bazaar and admitted that's she'd love to "actually date a girl," but she has trouble figuring out if other women are interested in her. "I can't tell if a girl is hitting on me or she just wants to be friends. And I don't want to flirt with a girl if she thinks I'm just being her friend," Thorne explained. "What if I kiss a girl and she's like 'Oh, I'm just your friend dude, I can't believe you just crossed that boundary.' I'm confused on what they want from me."
Dating's not always easy—even for celebrities. But if anyone can bag a new boo, we'd put our money on Thorne.