Cara Delevingne, Elon Musk, And Amber Heard's Alleged Affair Explained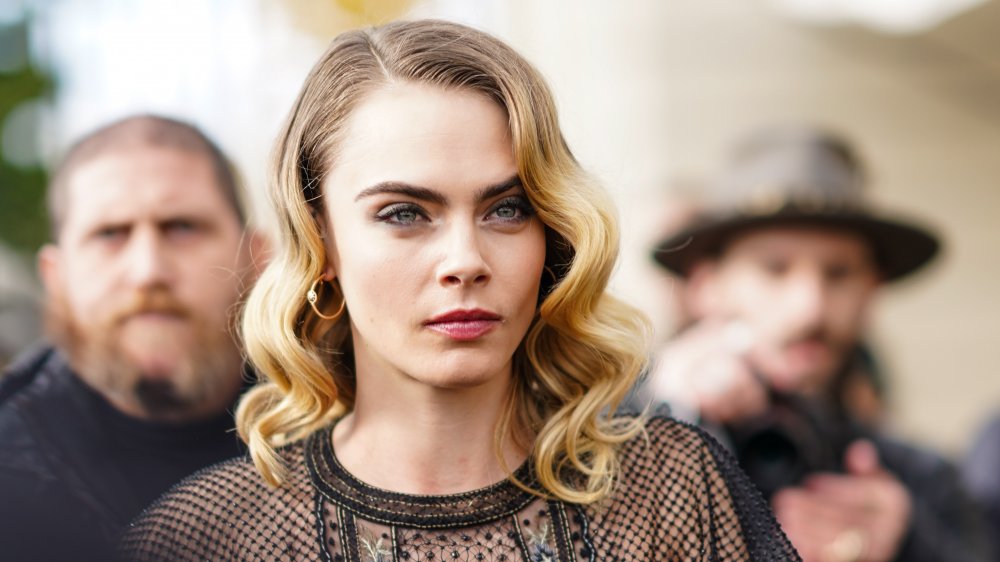 Edward Berthelot/Getty Images
A defamation lawsuit brought forward by actor Johnny Depp is now taking new turns. In mid-June 2020, the Daily Mail revealed that Depp's $50-million lawsuit against his ex-wife, Amber Heard, could implicate more than just the Aquaman actress.
As subpoenas unfold, multiple celebs could possibly be brought to the stand — and model Cara Delevingne and billionaire Elon Musk are the latest to be considered as witnesses. Why? Because according to a deposition filed by Depp's former friend and neighbor who remains unnamed, Delevingne, Elon, and Heard were allegedly involved in a "three-way affair." 
The deposition details allegations that the three hooked up at Depp's Los Angeles penthouse in 2016, shortly after Heard and Depp split. The claims are further bolstered by the deposition of a concierge boss in the building, who claimed she "saw them going up and down the elevator over and over again." "They were pressing the button over and over again and then they couldn't figure out how to get back up, so they took the stairs," the concierge boss recalled in her deposition.
According to the Daily Mail's reporting, the outlet has obtained an image "of a woman closely resembling Delevingne" riding up Depp's private penthouse elevator. 
Other celebs are involved in the Johnny Depp vs. Amber Heard suit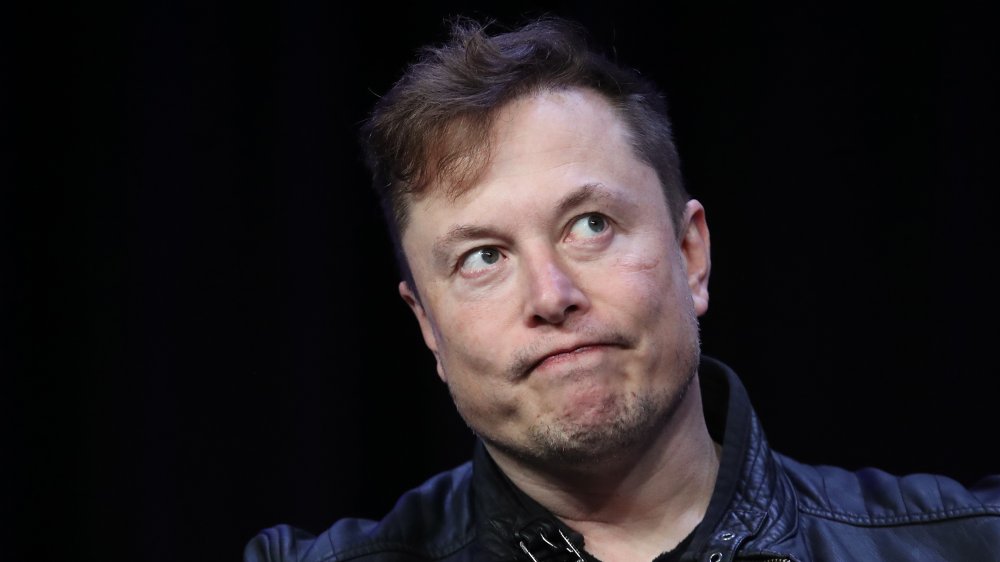 Win Mcnamee/Getty Images
Other celebs have already been caught in the crosshairs of the public and charged lawsuit between Johnny Depp and Amber Heard. For example, James Franco and Elon Musk were both already asked to surrender messages, emails, or conversations that they had with Heard around the time of her and Depp's 2016 split, per the Daily Mail. 
Now it's not a far-fetched possibility that Cara Delevingne could also take the stand. The same Daily Mail exposé suggested that sources close to Depp say he "hasn't ruled out" subpoenaing the 27-year-old model. "Cara could also be compelled to give evidence – by either party," the insider claimed. "It's definitely a possibility. Almost anything can happen in this case." And if brought to the stand, it's possible she could divulge what really happened with her, Musk, and Heard. 
For now, Josh Drew — Depp's friend, who is also the ex of Heard's friend Raquel "Rocky" Pennington — claimed he had secondhand knowledge of the situation through Rocky, per Page Six. Drew confirmed with Depp's lawyers that his ex, Rocky, told him about the alleged affair and that it occurred while Depp and Heard were still married. He also claimed Rocky told him the three "spent the night together." 
Johnny Depp and Amber Heard's legal battle continues on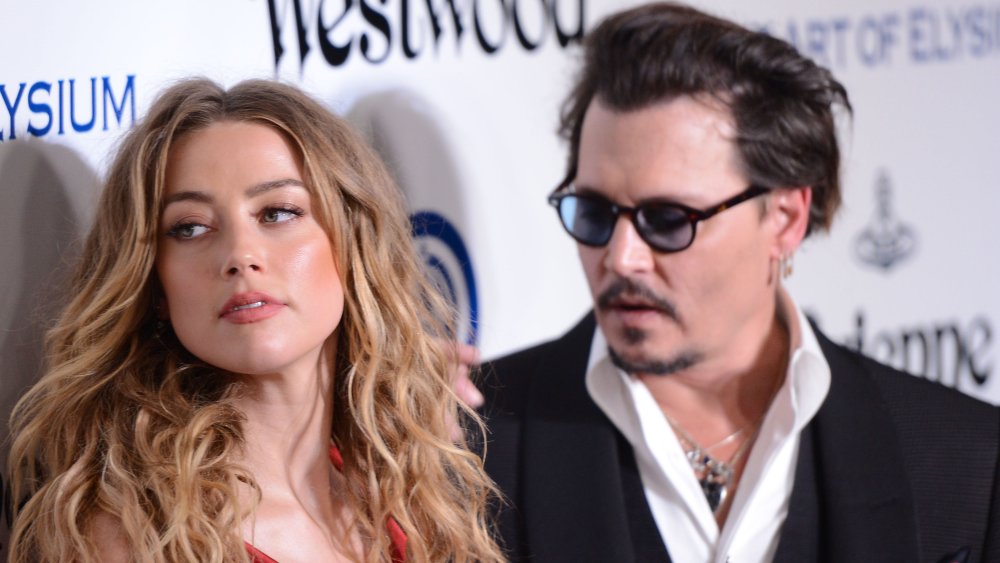 C Flanigan/Getty Images
Details about the alleged three-way affair have surfaced, thanks to a pending lawsuit Johnny Depp filed against Amber Heard. The Oscar-nominated actor decided to take his ex Heard to court following an account she published in 2018 in The Washington Post suggesting that Depp abused her. While the piece didn't mention Depp by name, The Sun, a U.K.-based tabloid, called Depp a "wife beater" in a 2018 article. Depp is now taking both to court, in separate lawsuits, according to Deadline.
The lawsuit against Heard is currently based out of Virginia, where libel laws are reportedly looser. The complaint from Depp suggests Heard "is not a victim of domestic abuse, she is a perpetrator." On the other hand, Heard maintains Depp abused her during their relationship.
Their legal battle follows the demise of their short marriage, which ended in 2016 with a restraining order against Depp for domestic violence claims. Their divorce amounted to a total of $7 million awarded to Heard, which she donated to charity. She said in a statement at the time, "Money played no role for me personally and never has, except to the extent that I could donate it to charity and, in doing so, hopefully help those less able to defend themselves."
Will Heard now be the one paying Depp millions? Only time will tell.
If you or someone you know is dealing with domestic abuse, you can call the National Domestic Violence Hotline at 1−800−799−7233 or TTY 1−800−787−3224. You can also find more information, resources, and support at www.thehotline.org.