The Truth About Jason Mraz And Sara Bareilles' Relationship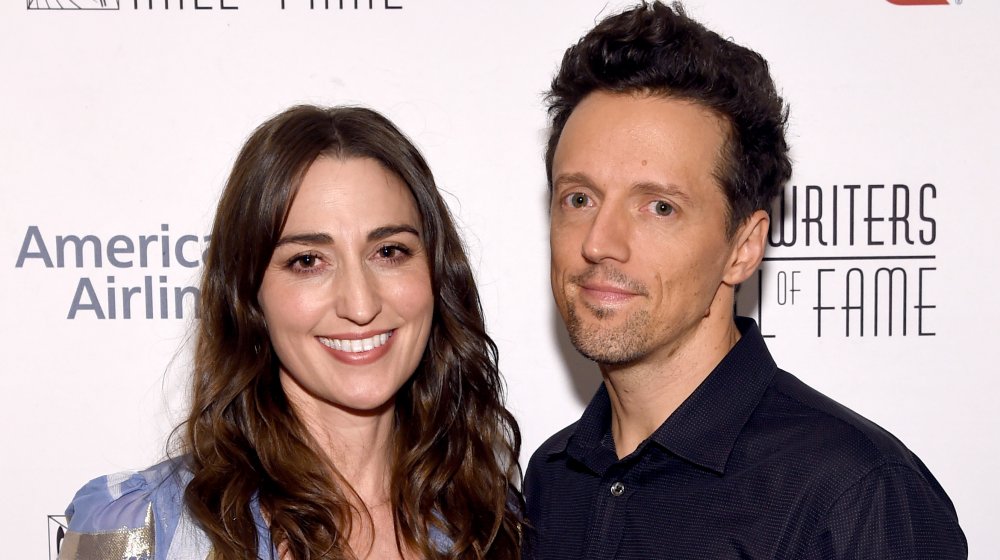 Larry Busacca/Getty Images
Singers Sara Bareilles and Jason Mraz have shared the stage so many times that it's easy to forget that they haven't been friends forever. Bareilles — who is perhaps most well-known for writing the score for Broadway's adaptation of Waitress — told Broadway Direct in 2018 that she first met Mraz back in 2008 at the Grammys. They were both at the show with their moms and struck up a conversation. Bareilles said she knew of Mraz through friends already, so they formed a quick bond. 
Since meeting in 2008, they have collaborated on a few projects — most notably when Mraz joined the Broadway production of Waitress as the character of Dr. Jim Pomatter in November 2017. For a limited engagement, he starred on the Broadway stage, and for an even more limited engagement, Bareilles stepped into the lead role (which she had previously played) of Jenna alongside him. 
Though Mraz admitted to Broadway Direct that he didn't necessarily consider himself a fan, per se, of musicals, he trusted his friend Bareilles and believed in her work, which is why he signed on for the show. "You're never hit over the head with a flashy song and dance that seems to come out of nowhere," Mraz said. "Every song is intimate and personal, and things evolve naturally, so you really believe that these characters are singing their truth to you."

Jason Mraz says Sara Bareilles is 'sharp, quick witted, hilarious, and intelligent'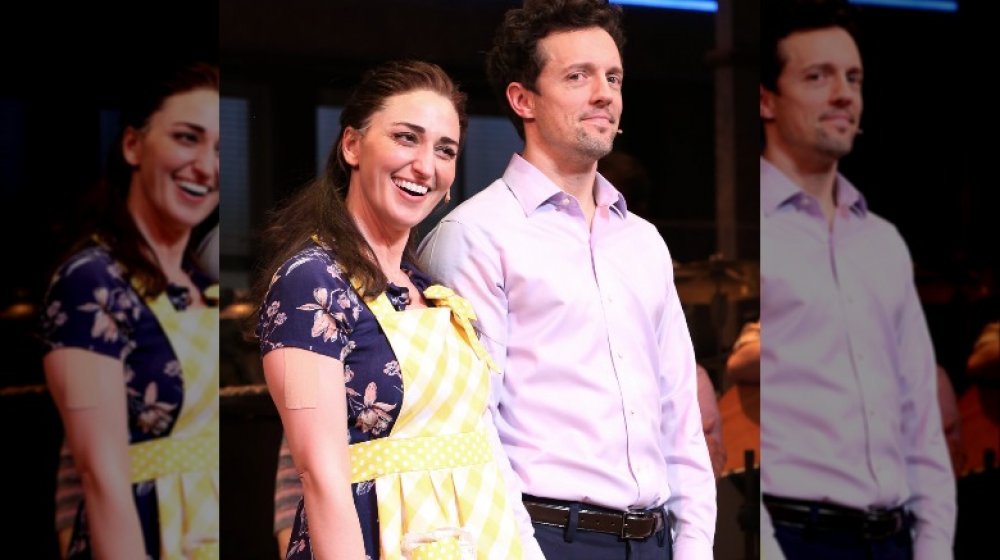 Walter McBride/Getty Images
Jason Mraz and Sara Bareilles are two artists who have a deep appreciation for each other and constantly support the other's work. Mraz, who has been nominated for four Grammys and won two, is sure to sing the praises of his friends, especially Bareilles. When Bareilles released What's Inside: Songs From Waitress in 2015, which Mraz collaborated on, he posted a sweet Instagram of the two of them with a note gushing about how talented Bareilles is. 
"Sara is one of the best live vocalists I've ever heard AND she happens to be one of the best lyricists of our generation... For those who know Sara, she is sharp, quick witted, hilarious, and intelligent," he wrote. "While this is a concept album of sorts, it still manages to showcase who she is and what she is capable of. What's Inside is the work of a true artist and is sure to become a classic. I am honored to be a part of it."
And Bareilles had nothing but warm words to say about Mraz as he stepped into her show in 2017: "I think I always saw the generosity and playfulness of your spirit — I'm talking directly to Jason right now — but it was so immediate in front of an audience that I felt like I was seeing it for the first time," she told Broadway Direct in January 2018.