Kirsten Vangsness: Things You Never Knew About The Criminal Minds Star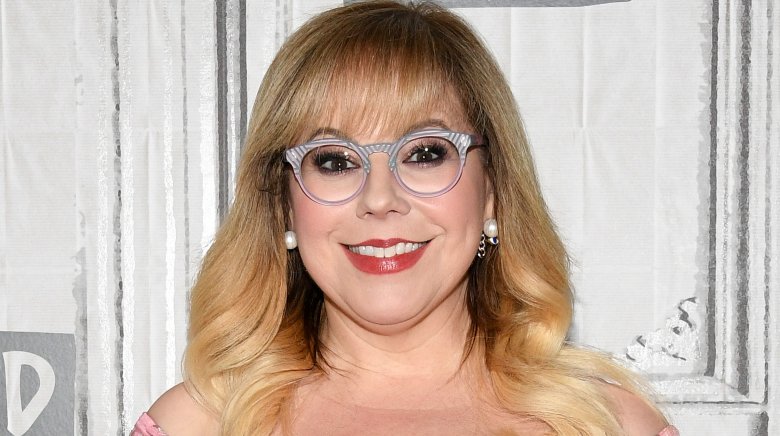 Getty Images
Kirsten Vangsness is the quirky, adorable Penelope Garcia on Criminal Minds, but who is she when the cameras aren't rolling? It turns out, she's still quirky and adorable, but there are some key differences.
The actress talked about her relationship with her famous character, telling CBS, "I'm always learning new stuff about her because she is a creation born entirely from a community of people, including me," she explained. "She wasn't what she was until I started to make her what she was and then everybody else from the costume department to the makeup department started to play this extended game of ... 'Yes, and she does this' ... I love that."
Vangsness also knows how to turn Garcia off when she needs a break to just be herself again. "The challenge is that you have to do other things," she said. "I love acting and I love creating things. Garcia does not exist unless I go and do other things that are not Garcia. Otherwise, there is no difference or contrast. There is a big difference between Kirsten and Garcia."
Let's dig into the things you never knew about Kirsten Vangsness, the colorful bombshell behind the Criminal Minds fan favorite.
Shemar Moore helped her understand her sexuality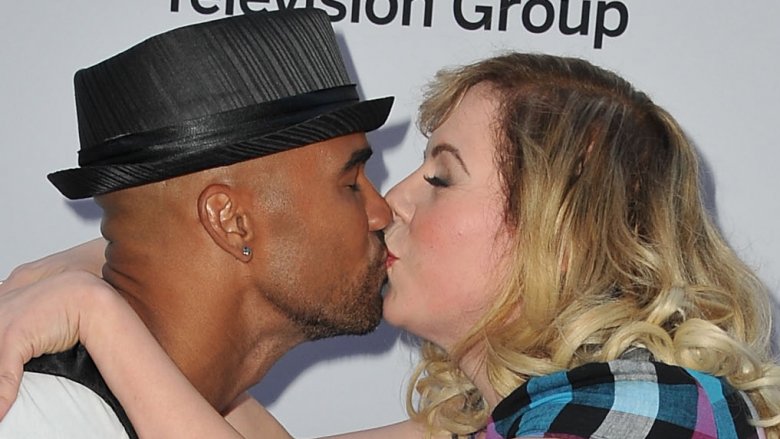 Getty Images
When Vangsness realized she wasn't attracted to universal heartthrob Adonis Shemar Moore, she had an awakening. She was, as she called it, "super queer."
"Season 1 was right when I was coming out," Vangsness told the Advocate. "We got along famously and he was flirting with me and I remember thinking, 'I must be queer. I should be reacting differently to what he's doing.'" Still, that doesn't mean she doesn't think Moore is a hunk, because, well, she has eyes. She laughed, "I believe myself when I'm flirting with Shemar."
Moore has also dished on his "chemistry" with Vangsness, making it clear that there strictly platonic, no matter how hard fans try to ship it. Though Vangsness and Moore are often spotted smooching one another on red carpets and via social media, those dating rumors are simply not true (despite the fact that he calls her "baby girl" all the time.)
She's 'as queer as a purple unicorn singing Madonna'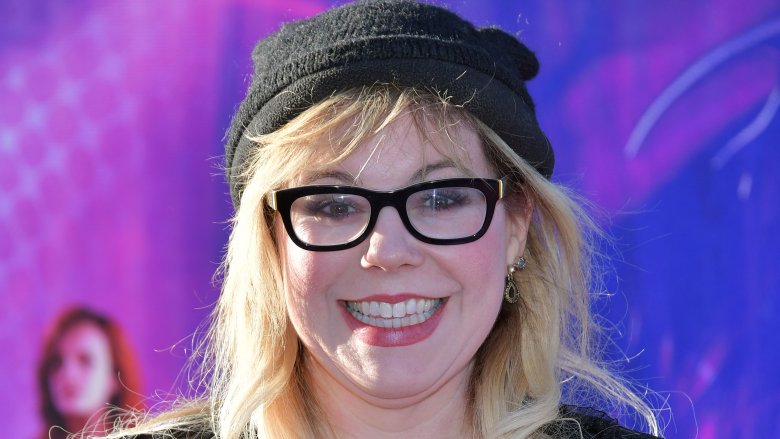 Getty Images
Vangsness has described herself as "as queer as a purple unicorn singing Madonna," but she wasn't always open about it. She came out quietly at the 2006 People's Choice Awards when she took a woman as her date. However, she made it clear to said woman that being her plus-one was more of an "arrangement" than a romantic outing. 
"[I told her], 'You have to act like my date. You're going to hold my hand,'" Vangsness told the Advocate. "I thought maybe that way I can kind of let everybody know I'm [queer]. I never wanted it to look like I was [attention seeking]."
The actress also discussed her relaxed views on her sexuality with People, "I guess I never understood the term of being bisexual because once I let myself come out ten or 12 years ago, I was like, 'Oh, okay I'm gay,' and I was perfectly okay with that, but then I was like, 'Wait, nothing changed in me,'" she said. "I don't feel any different."
Vangsness has since used own experiences as an activist for GLSEN, GLAAD, and the Trevor Project.
She was engaged to a woman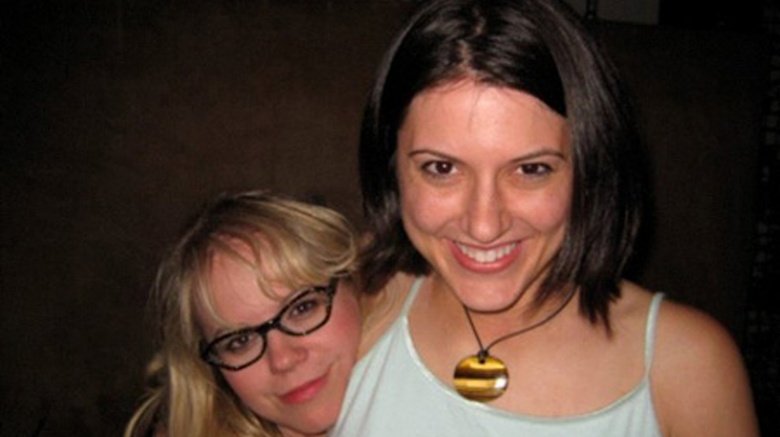 Kirsten Vangsness dated Melanie Goldstein, an assistant editor on the TV show 24, for nearly three years before getting engaged in 2009, which was a few years before same-sex marriage became legal. At the time, Vangsness told People, "I never thought I would want to [get married]. Then when you meet the person, you're like, 'I want to marry you. I don't care if there's a law against it!'"
The couple split before they made it down the aisle. "I was so in love with her, but in terms of life growth, what we were both doing separately was just pulling us apart, not sexually, but in all other ways in terms of what your dreams are and what you want to go after and all that," Vangsness told People. "Growth takes people in weird paths and all of a sudden our relationship wasn't able to sustain what I wanted to do and in terms of what she wanted to do, so we kind of had to call it."
Then she got engaged to a man
Vangsness announced her engagement to actor and writer Keith Hanson in November 2015. "He's the perfect partner for me and I feel like we evolve," she told People. "When you're so into somebody and you get to just mush up next to them — that's the best part of it." As for her sexual fluidity, she explained, "The person I'm with, I can tell you, is very, very special and the right person for me. I was not expecting it to be a guy, but everyone has his or her own intricate stories. If I were straight, I would say I was, but I don't totally understand it myself. I don't want to have an answer to something that I don't really have an answer to."
It looks like it's a really long engagement, however. As of July 2018, Vangsness and Hanson have yet to take that trip down the aisle.
She's definitely a cat lady
Vangsness loves her four-legged friends. The starlet has been a vegetarian for more than 20 years, though she admitted to sometimes "cheating" with fish, technically making her a pescatarian. Vangsness is active in numerous animal rights causes, loves posting photos of cats, and even worked as an animal feeder in a zoo before she hit it big as an actress.
Need more examples of her fondness for felines? How about this faux "Caturday" tattoo or her frequent tweets and Instagram snaps of her cats, Friggy and Gus Gus. The actress told BuzzFeed that one of the very first things she does every morning is care for the neighborhood cats. "There's a group of fixed-and-then-released super feral cats in my hood and they have some sort of network between themselves and the local possum and raccoon community," she said. "They all collectively show up at my house for proper breakfast."
In fact, Vangsness loves her own cat so much that she saved her own phone number as her cat's name in her phone so she can text herself ... as her cat.
Her role was originally meant for someone much different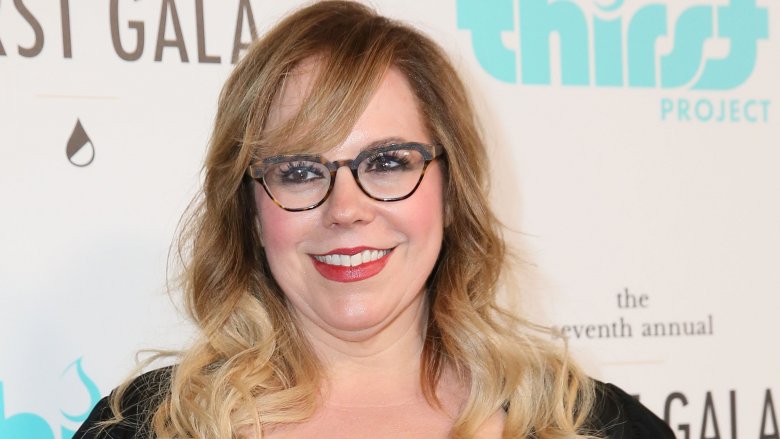 Getty Images
Vangsness told The Advocate that she only auditioned for the Garcia role in Criminal Minds as a favor to a pal, because on paper, it seemed like she didn't fit the part of the technical analyst of the Behavioral Analyst Unit, which was originally written for a Latino male.
"I knew I wasn't going to get it so I didn't really dress for it," she said, describing the leggings and white top she wore to her first table reading. "It's all so amazing to me that everything started to take off when I was exactly who I am. I really thought that you had to fit. And I don't fit — I would be afraid if I fit. That would be a scary day."
Thanks to her chemistry with the rest of the cast, the part was eventually rewritten around Vangsness' colorful, sassy personality.
She's tight with Pauley Perrette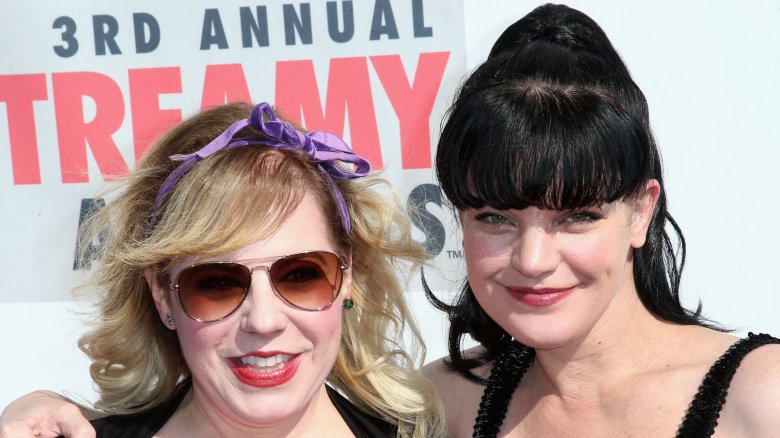 Getty Images
Like Vangsness, actress Pauley Perrette also played a quirky brainiac who fights crime, starring as Abby Sciuto on NCIS. As it turns out, Perrette and Vangsness are tight in real life, often attending events and posting selfies together on social media.
Vangsness even sang on a song Perrette recorded called "Beautiful Child," which was aimed at suicide prevention for LGBTQ youth through The Trevor Project. The two also starred in an "It Gets Better" PSA for the cause. 
At the 2013 Streamy Awards, Perrette and Vangsness boasted about holding hands the entire time they were onstage and cracking jokes nonstop (going way off-script to do so). "We like to do pretty much anything together, because we crack ourselves up," Perrette said. "So we did that with an audience." 
"We gave ourselves a challenge, which was to hold hands the whole time while presenting," Vangsness quipped. "It's kinda hard to open an envelope while holding hands."
She enlisted A-list help to save her co-stars' jobs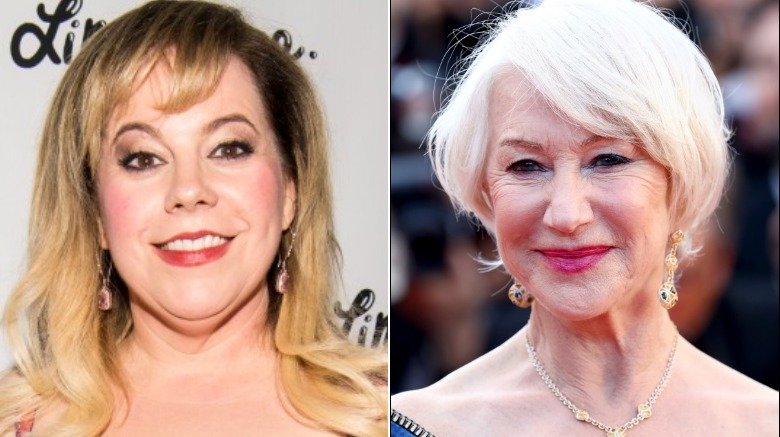 Getty Images
When Paget Brewster and A.J. Cook's roles on Criminal Minds were reduced and almost cut entirely from the series, Vangsness went to work to get them back on set — and she enlisted none other than Dame Helen Mirren to do it.
But first, a little backstory: "Simon Mirren — who's one of our writers on the show — called and he was like, 'You've got to call my aunt Helen. She loves you.' And I was terrified," Vangsness explained to the Advocate. "She came to see me when I did Fat Pig ... I just saw this woman standing outside my dressing room and I was like, 'That woman's really glorious-looking.'" As Mirren asked Vangsness questions about her fat suit, a star-struck Vangsness was simply thinking, "Oh, sweet Jesus!"
Vangsness later called her idol to discuss the drama involving Brewster and Cook's futures on Criminal Minds. The Oscar-winning, Emmy-winning, Tony-winning Mirren actually signed a fan petition to get the actresses back on the show — and it worked!
She's obsessed with Simon Le Bon and Duran Duran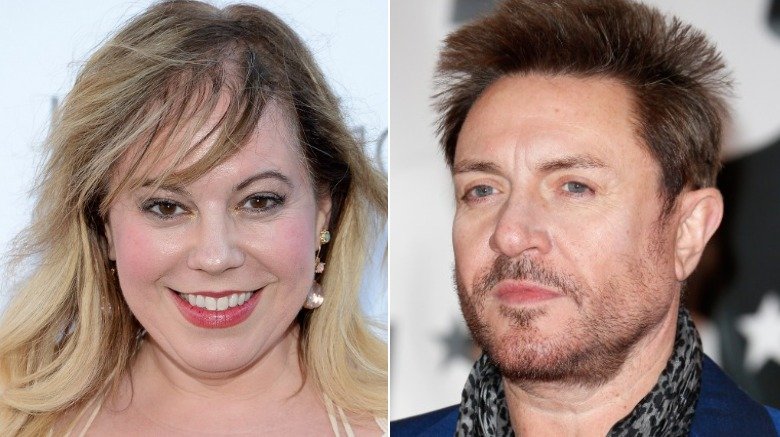 Getty Images
Vangsness has a very strong love for all things Duran Duran, especially for the '80s band's hunky frontman Simon Le Bon. In fact, she told BuzzFeed that her phone's wallpaper was an image of Simon Le Bon styled as David Bowie. Because of course it is.
Her other major personal and artistic influences include C.S. Lewis, Harriet the Spy,and Neil Gaiman. "I wasn't allowed to watch television [as a kid], so I was into really weird stuff like PBS mysteries because that's what my grandma would have on television," she told CBS. "I would say I've always been more influenced by painters, imaginary people and music."
She's BFFs with her co-stars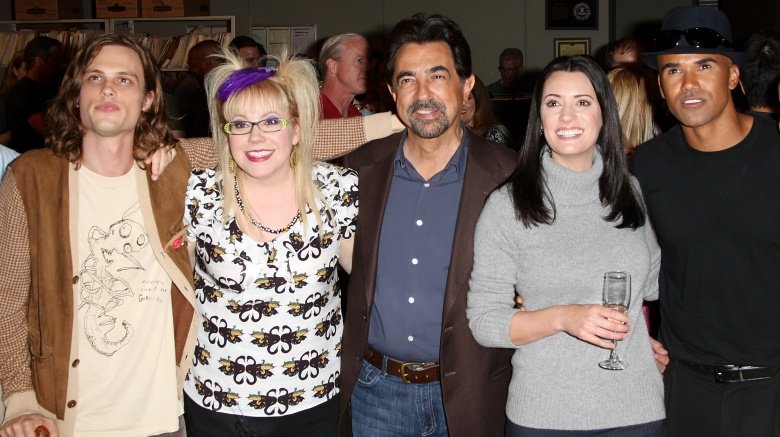 Vangsness is BFFs with her onscreen team offscreen, too. They even make cameos in her side gigs and support her live productions. "That chemistry does not come every day," she told the Advocate. "We genuinely get along. On other sets they say 'cut' and everybody goes to their trailers. Here everybody stays. We're all joking around and talking."
She told Parade that co-stars Shemar Moore and Joe Mantegna each made cameos in a short film she created. "We had a Kickstarter at the very end of when we were shooting. We were doing it half to get publicity and half because I had legitimately run out of money because it was so expensive ... And literally every member of my show donated. So it totally is a family affair."
Acting helped her overcome bullying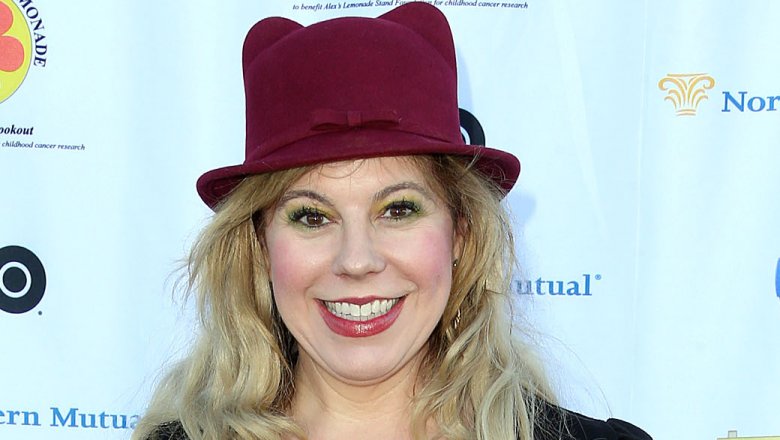 Getty Images
Vangsness told CBS that she was painfully shy and had a lisp as a kid. She went through speech therapy in elementary school to correct her speech impediment, but to help overcome her timidity, she began acting in plays. Coming out of her shell was a gradual process: She often opted to play ensemble characters with few lines instead of gunning for leading roles.
"I started [acting] because I was shy. My mom kind of pushed me into it," Vangsness said. "She said, 'You are going to take acting or you are going to take shop.' I didn't want to build stuff, so I was like, 'I'll take acting.'"
Though she says her sister and dad were the natural performers of the family and described herself as a "weird looking" person who was "bullied a lot," Vangsness discovered that acting provided an outlet for her "big imagination." Her grades improved, and the challenge of the craft seduced her. "I wanted to be better at it so badly. That passion has always been there for me. I love doing it, I love making stuff up and I love trying to figure out why people do things."
She fought for wage parity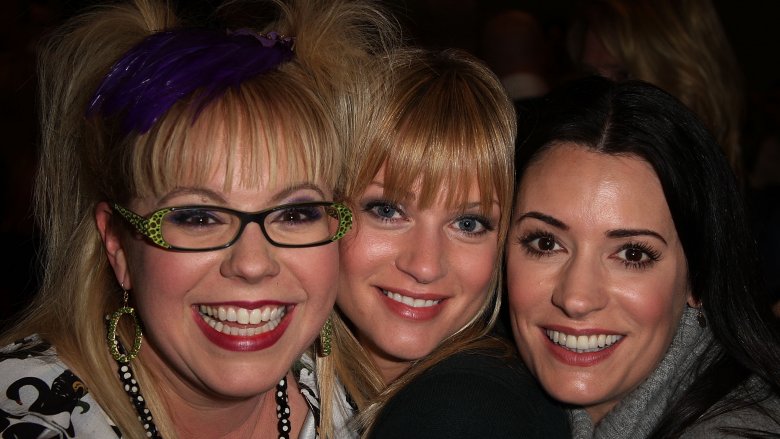 Getty Images
Vangsness was willing to put her money where her mouth is to combat the gender wage gap. She was reportedly ready to walk away from Criminal Minds at least twice due to allegedly being underpaid compared to her male co-stars.
In May 2017, she told TMZ that she wouldn't return without a raise that brought her salary at least closer to the pay of her male counterparts, adding that the situation made her "so uncomfortable and so sad." According to Deadline, Vangsness and A.J. Cook negotiated their contracts together in 2017 with the studios behind the series (ABC Studios, which produces the show, and CBS Studios, which airs it on CBS.) Cook and Vangsness were said to have demanded pay parity with co-star Matthew Gray Gubler. Their renewed contracts reportedly put them on par with the male fan favorite.
Previously, the two women took a stand in 2013 when they threatened to quit after it was revealed they made less than half of the pay of their male co-stars, Gubler and Shemar Moore. At that time, Cook and Vangsness reportedly received raises, but not complete pay parity with the men on the show.
She's multi-talented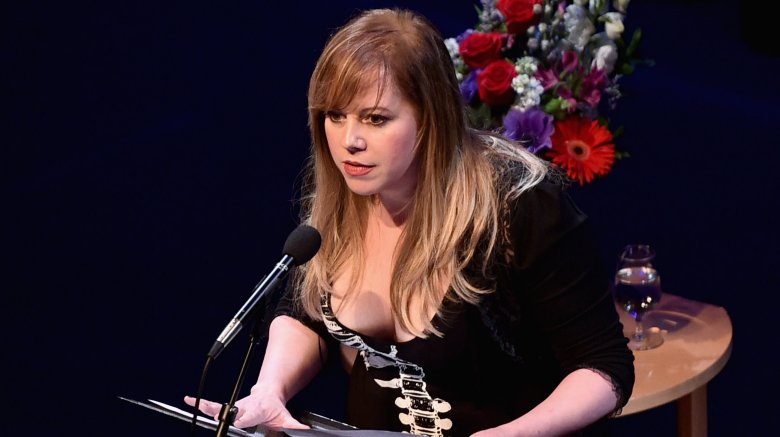 Getty Images
Vangsness isn't just an actress. She also produces plays, plays the clarinet, and has written some episodes of Criminal Minds. She told Parade that acting in episodes she penned can sometimes feel strange. 
"Kirsten the writer had written the scene for Kirsten the actress," Vangsness said. "And as I was acting, I was learning things as I was saying them. Like, 'Oh, my God. I didn't know this.' It was a bizarre experience. It was very emotional. I had written something for a character that I've been playing for this long, and then I was saying it, because your job as a writer is to write the words, and then, as the actor, you interpret those words. My spin as an actor was different than what I had written as a writer, or what I knew as a writer. It was a really interesting experience."