The Truth About Stephen 'tWitch' Boss And Allison Holker's Relationship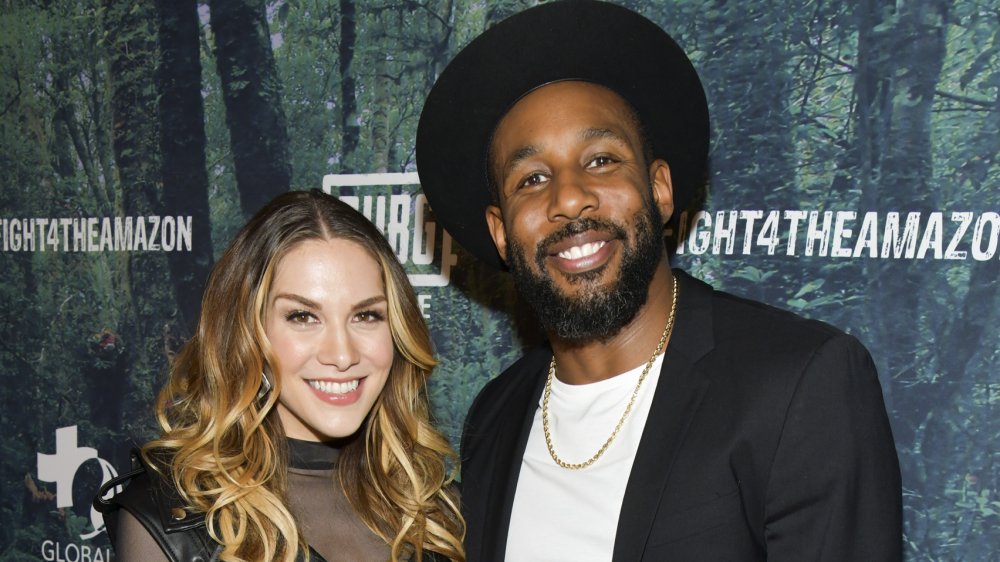 Rodin Eckenroth/Getty Images
Stephen "tWitch" Boss and Allison Holker are a match made in dance heaven. As of this writing, the couple — who tied the knot in 2013 — share two children, and Boss also adopted Holker's daughter from a previous relationship. Their romance traces back to the seventh season of So You Think You Can Dance in 2010, but they've known each other even longer than that. 
Boss and Holker actually met during the second season of the show in 2006! Holker told Dance Spirit in 2012 that there were many missed opportunities between them before they finally started dating in 2010. "I didn't just make one move — I made, like, 10 moves and he wasn't seeing them, so I had to put myself out there even more," she said.
Holker shared that the two finally figured things out at a wrap party for the show's seventh season and they've been together ever since. It hasn't been easy for them, though, as an interracial couple. For Loving Day in 2020, Boss shared a wedding photo on Instagram alongside one of Mildred Jeter and Richard Loving, the interracial couple involved in the Loving v. Virginia Supreme Court case, which struck down the ban on interracial marriages. 
In Boss's message, he wrote that like Jeter and Loving, he wants his and Holker's love to be "a picture of hope. A picture of happiness. A picture that ACTUALLY looks like a really dope puzzle. Like, pieces that at one time were apart indefinitely, until someone said 'nah, there's a bigger picture here.'"
Stephen 'tWitch' Boss and Allison Holker's lives have blossomed since SYTYCD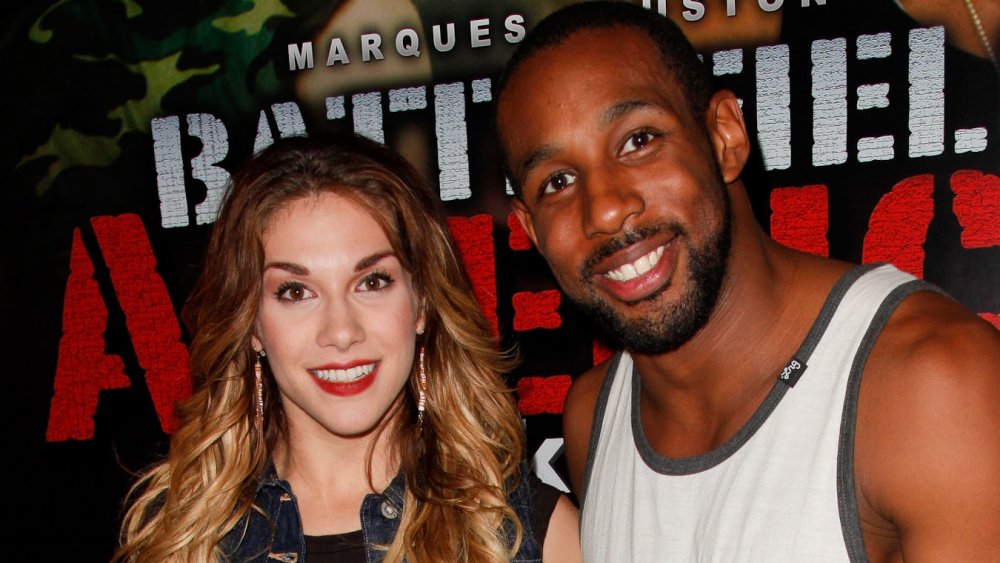 Imeh Akpanudosen/Getty Images
Allison Holker and Stephen "tWitch" Boss had strong dance backgrounds when they started on So You Think You Can Dance. Holker competed in season two and Boss in season four, according to E! News. After coming back to the show in season seven as All-Stars, their careers (and love life) essentially took off. 
Post-SYTYCD, Boss went on to be a DJ on The Ellen DeGeneres Show. He also signed on for Ellen's Game of Games in 2017 and had a role in Magic Mike XXL. Holker had roles in the High School Musical movies, taught dance classes across the country, and danced backup for Demi Lovato. She was also a professional dancer on Dancing With the Stars. 
As of this writing, the lovebirds host Disney's Fairy Tale Weddings and post tons of dance videos on social media. They even include their kids — Weslie (Holker's daughter from a previous relationship), Maddox, and Zaia — in their videos and pictures. And while their children are still young, the couple is educating them on equality and anti-racism, as it's a cause close to their hearts. Holker told Entertainment Tonight in June 2020, "We have to open our eyes [to the fact] that this is a real thing that is really going on. Just saying that you are not a racist, it's not strong enough. You need to join in and help, because we are all in this fight."
It's clear that this couple is as active in fighting for what they believe in as they are on the dance floor.