Inside Stephen 'tWitch' Boss And Allison Holker's Relationship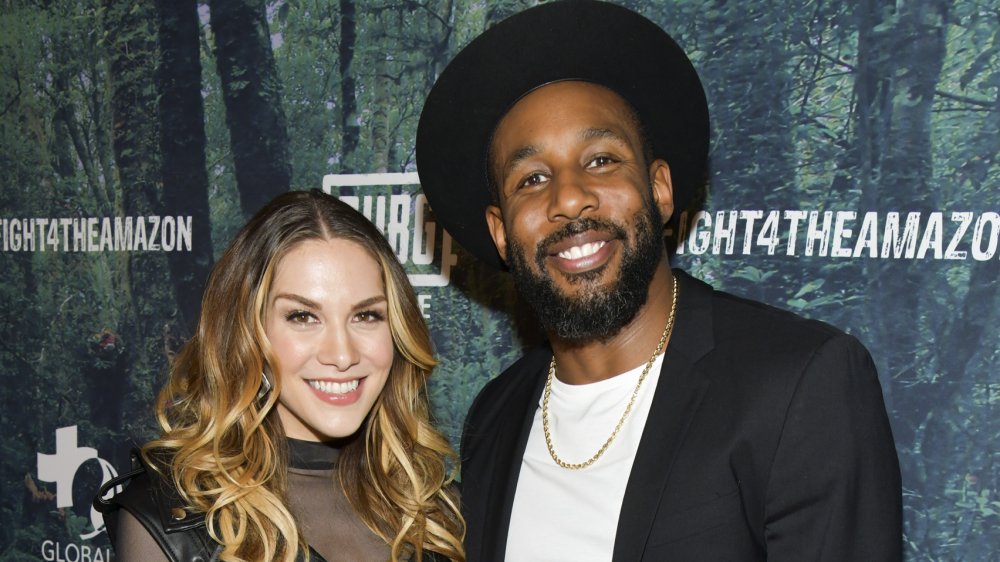 Rodin Eckenroth/Getty Images
The following article contains mention of suicide.
Until his tragic death in 2022, Stephen "tWitch" Boss and Allison Holker were a match made in dance heaven. The couple — who tied the knot in 2013 — shared two children, and Boss also adopted Holker's daughter from a previous relationship. Their romance traced back to the seventh season of "So You Think You Can Dance" in 2010, but they knew each other even longer than that. 
Boss and Holker actually met during the second season of the show in 2006! Holker told "Dance Spirit" in 2012 that there were many missed opportunities between them before they finally started dating in 2010. "I didn't just make one move — I made, like, 10 moves and he wasn't seeing them, so I had to put myself out there even more," she said.
Holker shared that the two finally figured things out at a wrap party for the show's seventh season. It wasn't easy for them, though, as an interracial couple. For Loving Day in 2020, Boss shared a wedding photo on Instagram alongside one of Mildred Jeter and Richard Loving, the interracial couple involved in the Loving v. Virginia Supreme Court case, which struck down the ban on interracial marriages. In Boss's message, he wrote that like Jeter and Loving, he wanted his and Holker's love to be "a picture of hope. A picture of happiness. A picture that ACTUALLY looks like a really dope puzzle. Like, pieces that at one time were apart indefinitely, until someone said 'nah, there's a bigger picture here.'"
Stephen 'tWitch' Boss and Allison Holker's lives blossomed since SYTYCD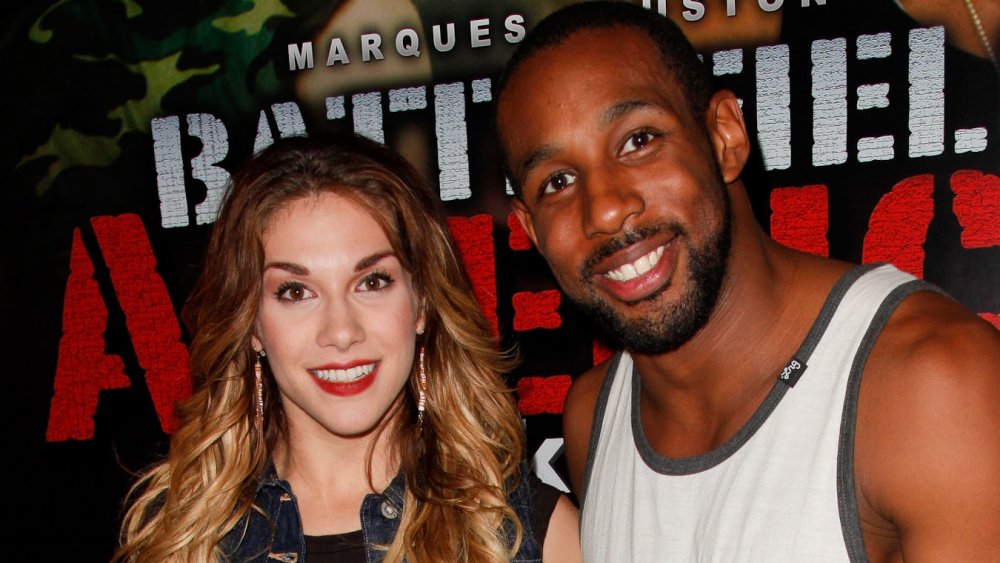 Imeh Akpanudosen/Getty Images
Allison Holker and Stephen "tWitch" Boss had strong dance backgrounds when they started on "So You Think You Can Dance." Holker competed in season two and Boss in season four, according to E! News. After coming back to the show in season seven as All-Stars, their careers (and love life) essentially took off. 
Post-"SYTYCD," Boss went on to be a DJ on "The Ellen DeGeneres Show." He also signed on for "Ellen's Game of Games" in 2017 and had a role in "Magic Mike XXL." Holker had roles in the "High School Musical" movies, taught dance classes across the country, and danced backup for Demi Lovato. She was also a professional dancer on "Dancing With the Stars."
The lovebirds also hosted "Disney's Fairy Tale Weddings" and posted tons of dance videos on social media. They even included their kids — Weslie (Holker's daughter from a previous relationship), Maddox, and Zaia — in their videos and pictures. And while their children are still young, the couple educated them on equality and anti-racism, as it was a cause close to their hearts. Holker told Entertainment Tonight in June 2020, "We have to open our eyes [to the fact] that this is a real thing that is really going on. Just saying that you are not a racist, it's not strong enough. You need to join in and help, because we are all in this fight."
Allison Holker is heartbroken over Stephen 'tWitch' Boss's death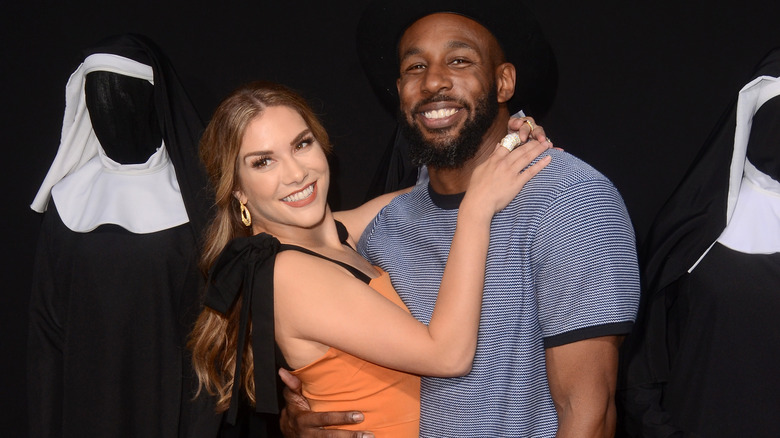 Kathy Hutchins/Shutterstock
Allison Holker and Stephen 'tWitch' Boss seemed happy in the days leading up to his tragic death. On December 11, Holker shared a series of pictures on Instagram of her and Boss on their wedding day. "It's our 9th anniversary!! I couldn't be more grateful to celebrate this perfect magical day!!!" Holker wrote. She went on to say that she loves Boss and will never take him or their love for granted. The following day, Holker shared a video of her and Boss dancing to an upbeat Christmas song and the couple was all smiles.
On December 14, the world was shocked to learn that Boss had died by apparent suicide. TMZ reported that Holker went to an LAPD station distraught because Boss had left without his car, which was unusual for him. Shortly thereafter, paramedics were called to a hotel in Los Angeles, where Boss was found dead.
Holker confirmed his death in a heartbreaking statement to People. "It is with the heaviest of hearts that I have to share my husband Stephen has left us. Stephen lit up every room he stepped into. He valued family, friends and community above all else and leaving with love and light was everything to him. He was the backbone of our family, the best husband and father, and an inspiration to his fans." She went on to say that she will always honor his memory and concluded with, "I will always save the last dance for you."
If you or anyone you know is having suicidal thoughts, please call the National Suicide Prevention Lifeline​ by dialing 988 or by calling 1-800-273-TALK (8255)​.