The Truth About Gwyneth Paltrow's Famous Parents
Jon Kopaloff/Getty Images
When it comes to Hollywood royalty, many names come to mind. Steven Spielberg, Tom Hanks, Denzel Washington, Julia Roberts, Jack Nicholson, the Barrymore clan, the Coppolas — these are the stars and families that sit front row at the Oscars, host the most exclusive parties, and land the most sought-after roles in the biggest films.
Perhaps one of the biggest names of Hollywood's elite is Gwyneth Paltrow. It's hard to find someone who hasn't heard of Paltrow —either for her 1998 Academy Award-winning role in Shakespeare in Love, her romantic life that included relationships with Brad Pitt, Ben Affleck, and Chris Martin to name a few, or her controversial lifestyle brand Goop.
The Emma actress makes headlines no matter what she does. Whether it's marrying Coldplay frontman Chris Martin in a secret ceremony in 2003 (via People), naming her daughter "Apple" in 2005 (via People), marrying Brad Falchuck in 2014 (via Refinery29), or even just posting a photo of her daughter on Instagram (via Insider), she creates a stir.
Paltrow is a household name, and she shows no signs of slowing down. She starred in Netflix's hit show, The Politician, in 2019 and 2020.
It remains to be seen whether her children, Apple and Moses, will follow her into the world of acting. But if Paltrow's Hollywood pedigree is any indication, they likely will! So just who are Paltrow's famous parents?
Gwyneth Paltrow was really close to her father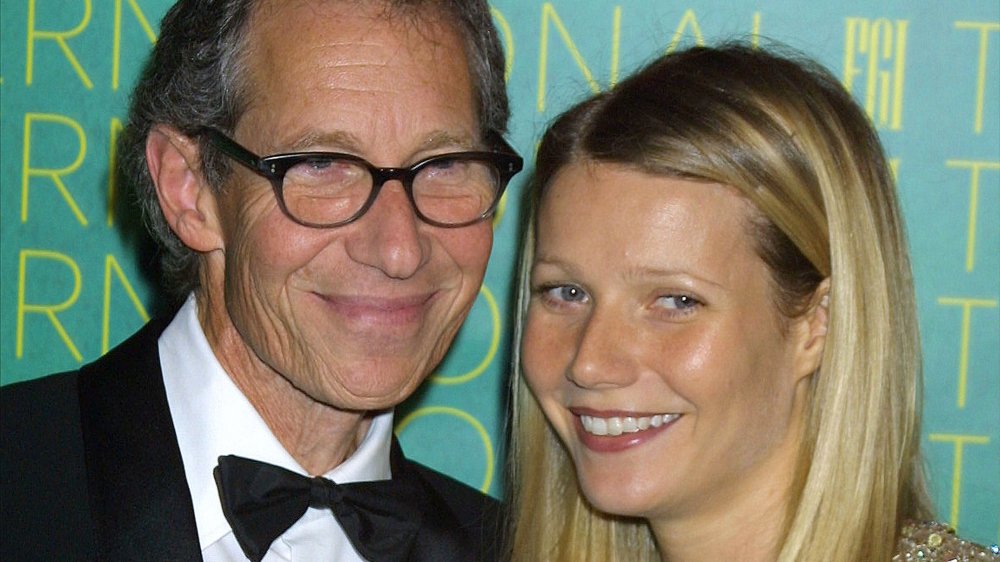 George De Sota/Getty Images
Sliding Doors actress Gwyneth Paltrow is one of Hollywood's most well-known faces. She's an actress, entrepreneur, and mom of two well-named children, Apple and Moses. In addition to finding fame from acting and launching world-renowned lifestyle brand, Goop, she also was born into quite the Hollywood pedigree.
Gwyneth Paltrow was born in Los Angeles in 1972 to Bruce Paltrow and Blyth Danner (via Biography). Bruce was a Hollywood bigwig, producing iconic television series St. Elsewhere and The White Shadow, according to E! Online. Danner is an extremely accomplished stage and film actress who has won two Emmys and a Tony Award (according to TV Guide).
While in Rome, Italy to celebrate Gwyneth's 30th birthday, Bruce died unexpectedly due to pneumonia and complications of throat cancer, according to People. Gwyneth was incredibly close to her father. "He's incredibly loving and so supportive and so brilliant and just so funny," Paltrow said, per E! Online. "So, I just feel really lucky to have him."
For some years, Gwyneth partly blamed herself for his death, telling the Evening Standard (via Hello Magazine): "I wasn't adamant enough in cleaning up his diet and getting rid of the [throat] cancer. Now I really feel I could have extended his quality of life. But I wasn't as strong as I should have been."
Prior to Bruce's death, father and daughter worked together on the film Duets. Talent definitely runs in the family.