How Many Tattoos Does Pete Davidson Really Have?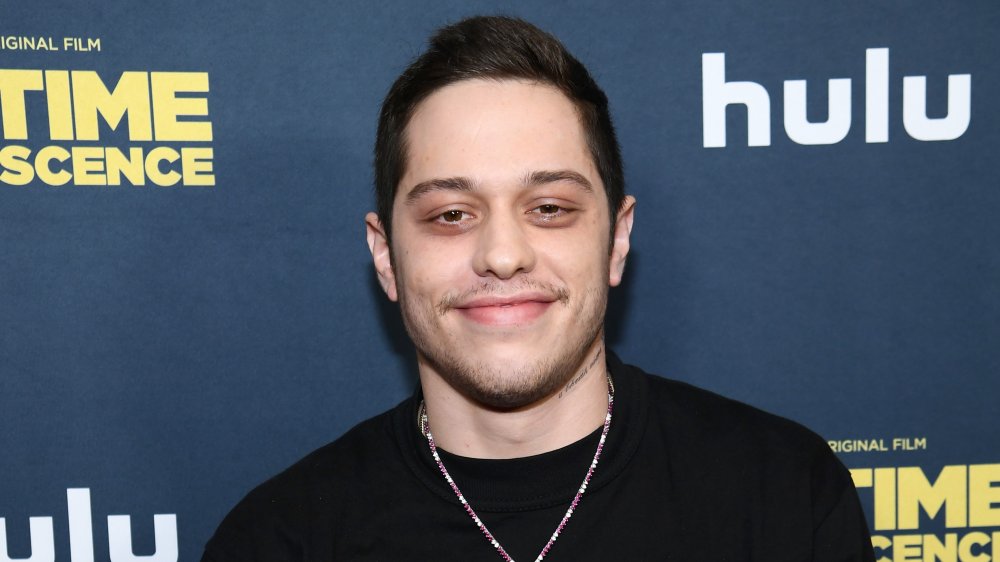 Dimitrios Kambouris/Getty Images
If there's one thing to know about Pete Davidson — apart from his candid, dark humor and that one-time engagement to Ariana Grande — it's that the man is heavily (and we mean heavily) tattooed. The actor-comedian is covered in ink, complete with sleeves and pieces all over his torso and back. It's fitting, then, that The King of Staten Island star plays a character in the film who is a wannabe-tattoo artist — particularly given that the movie was loosely inspired by his own life.
IRL, Davidson is the proud owner of more than 100 pieces of ink — 104, to be exact, according to Body Art Guru — a wide range of artwork that covers everything from Hillary Clinton to Willy Wonka to Doodlebob (yes, from Spongebob Squarepants) to several pieces of Harry Potter-themed work.
Most famously, however, are the SNL actor's tattoos dedicated to Grande and to his late dad. Let's get into it below.
How did Pete Davidson cover up his Ariana Grande tattoos?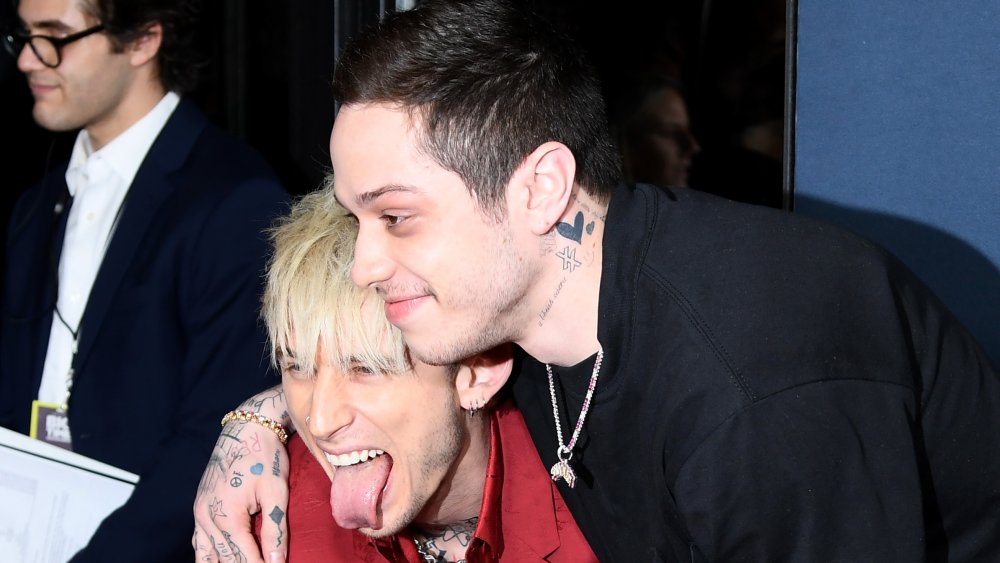 Dimitrios Kambouris/Getty Images
Pete Davidson and Ariana Grande's whirlwind romance went from 0-100 at the jump. The two got many matching tats together mere weeks into their relationship. After their breakup, Davidson joked about his Grande-inspired ink to a crowd at a stand-up comedy show.
"When me and her first got engaged, we got tattoos. And it was like in a magazine like, 'Was Pete Davidson stupid?' And 93 percent of it said yes," Davidson recalled in October 2018 (via E! News). "... So my boy, he was like, 'Don't listen to that s**t, man. They're literally f**king haters.' And I'm like, 'Yeah, f**k that. I'm not stupid.' And the other day we were in my kitchen and he was like, 'Yo bro. Turns out you were stupid.'"
Since then, Davidson has transformed his many tattoos with and influenced by the singer, opting to cover up the art. The "Dangerous Woman" bunny ears behind his ear? They've now formed into a giant black heart (next to a smaller black heart, which he inked over the "A" tattoo he got for the singer). Remember "H2GKMO," which stood for "Honest to God, knock me out," one of Grande's favorite expressions? The couple got matching tats of the phrase on their hands at the time. Davidson's is now an arrow. And that's just several of them.
Pete Davidson has a collection of tattoos in honor of his late dad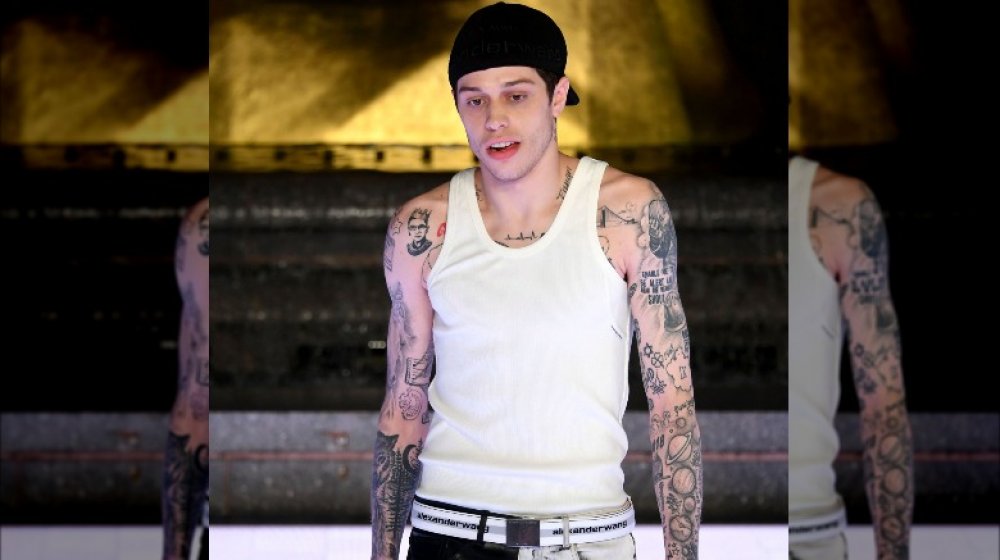 Mike Coppola/Getty Images
Pete Davidson's dad died as a firefighter on 9/11, a tragedy that profoundly affected the comedian's life. Davidson has talked about his father's death at length in interviews — and notably, in comedy bits — revealing that he had a difficult time growing up without his dad.
No matter what way that Davidson chooses to memorialize his father, it's clear that there is a real love and a serious sense of loss. On the 15th anniversary of the terrorist attacks in 2016, Davidson shared photos of his father and wrote (via People): "There's not a day that goes by where I dont think of u. Ur my hero. Cant wait to see u again someday."
In memory of his late father, the actor has multiple pieces of artwork on his skin dedicated to his dad. According to Body Art Guru, Davidson has at least four tattoos in honor of his dad. One piece of ink is his dad's initials, "SMD" (Scott Matthew Davidson), on his inner arm. Three others center around his father's career: a large portrait of a firefighter on his bicep, an FDNY hat on his forearm, and his dad's badge number, 8418, on his arm as well. Clearly, there's plenty of meaning behind Davidson's ink.