The Truth About Rachael Ray's Daily Diet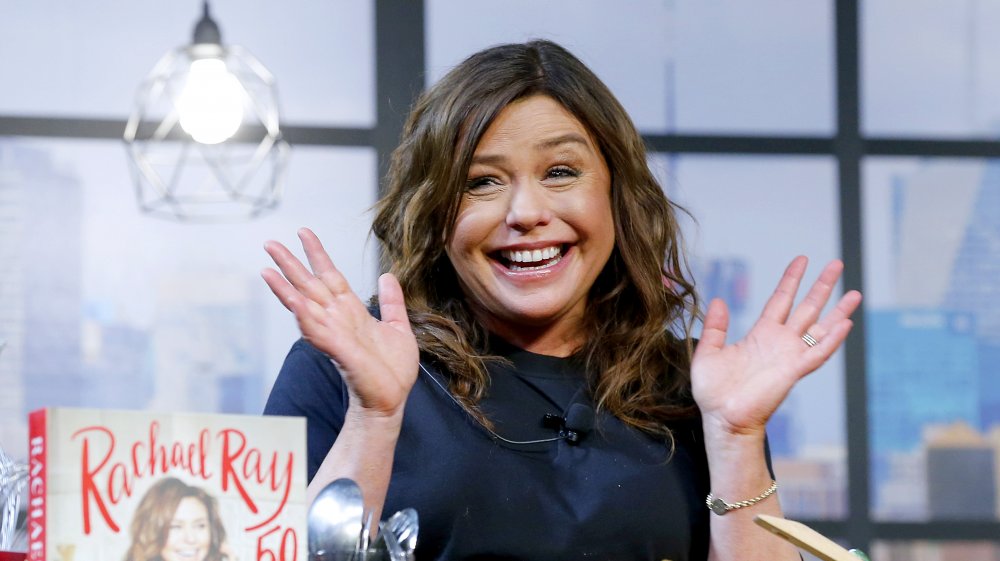 John Lamparski/Getty Images
We may receive a commission on purchases made from links.
Rachael Ray has done what many of us wish we could: make millions upon millions of dollars by cooking and eating our favorite foods. The multi-hyphenated TV host has deemed herself a bonafide foodie by all accounts, writing multiple cookbooks — New York Times bestsellers actually — and hosting more than five cooking shows — which even earned her a few Daytime Emmy Awards. Tons of viewers have watched the New York native create culinary masterpieces on her syndicated daytime talk show The Rachael Ray Show, but what does she have in her personal kitchen?
According to her own Every Day with Rachael Ray magazine, she can "eat anything" and doesn't feel guilty about any of it. "I don't associate guilt with food. Even if I eat a Whopper (no mayo)," she said, "I enjoy it!" While she can make a meal out of just about anything (seriously, she's clearly a magician), the food lover has a few faves appearing in her regular rotation that are surely among her go-to choices. 
Rachael Ray always keep her freezer full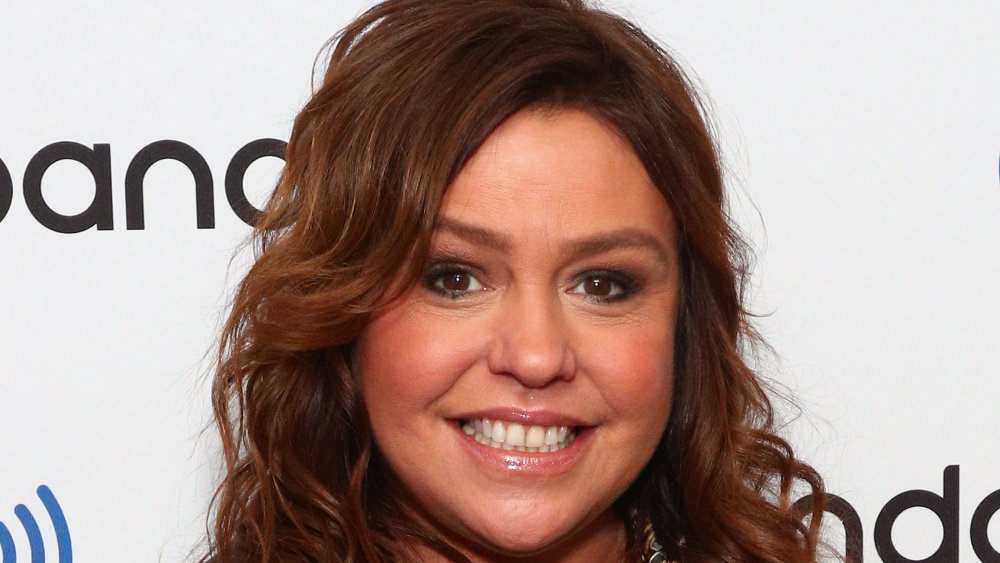 Astrid Stawiarz/Getty Images
No matter if you are keeping stock for a stormy winter or just the average pandemic quarantine, Rachael Ray insists on everyone keeping their freezers fully equipped with the essentials. The dog mom said in a Parade article that the biggest lesson she learned during quarantine was cooking a double batch of every sauce or liquid to have enough for a later date.
"I keep a freezer list of everything premade at all times and then when I take it out, it gets a giant X so I know I no longer have that on hand," she explained in May 2020. Alongside sauces, Ray keeps her freezer stocked with meats — "whether it's Impossible plant-based meats, chicken, pork, beef, or lamb" — and raw vegetables, including green beans and peas.
"I put them in Food Saver bags to throw in the freezer," said Ray. "And I put meat away in portions because it's quicker to defrost."
Rachael Ray is a whiz when it comes to her meats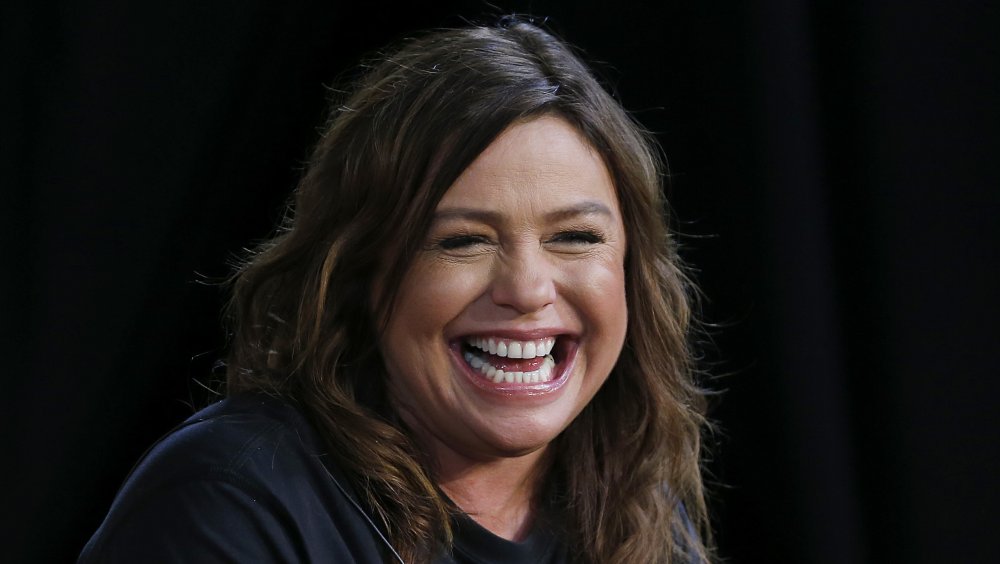 John Lamparski/Getty Images
When it comes to lunchtime staples, Rachael Ray can (probably) do no wrong. Who wouldn't want a well-crafted burger from the crowned "Queen of Burgers"? In a 2012 interview with The Adrienne Gale Experience, Ray called herself "burger obsessed," and who could really blame her?
"I make burgers out of everything from grains to seafood to, of course, browned meats of every kind. What I love about the burger is it makes food accessible and fun for everyone," she said. According to a 2015 New York Post article, Ray has created the picnic fave out of salmon, shrimp, portobello mushrooms, and even swordfish. 
Basically, don't stay boring with just beef. The Book of Burger author also has a soft spot for innovative chicken recipes. No matter what flavor you're looking for (or what you're putting it on), Ray encourages making your own sauces and getting creative with it.
"A burger needs some juice, man. And it can be something simple like a huge mound of juicy, sugary caramelized onions that are crispy at the edges. That counts as a sauce 'cause you cook 'em until they're mush," she said. "But my favorite burger sauce is combining sour cream, ketchup, Wickles pickle relish, Worcestershire sauce, celery seed, salt, pepper and grated onion. That's my special sauce. I use it religiously on burgers." As Ray would say, "Yum-o!"