The Untold Truth Of Brett Caprioni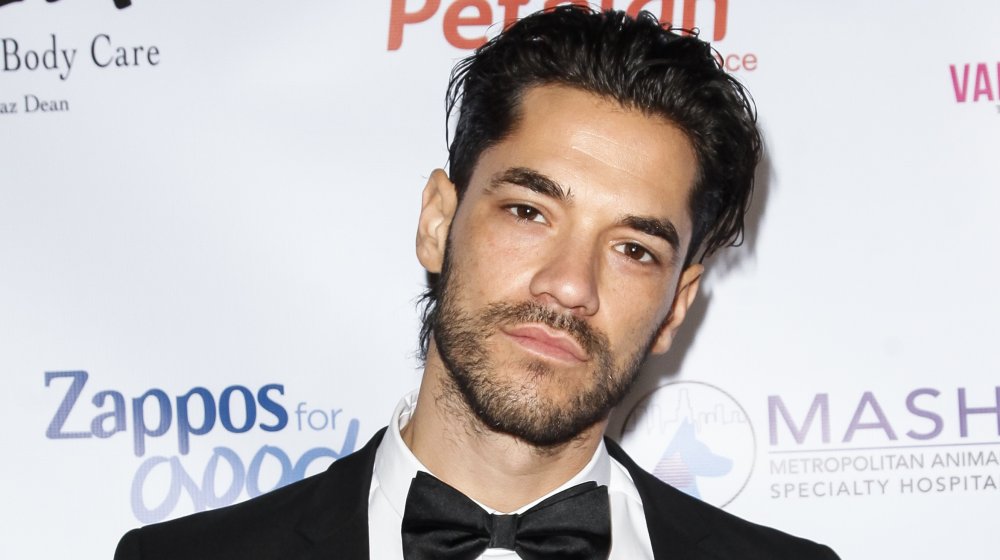 Tibrina Hobson/Getty Images
On June 9, 2020, Brett Caprioni got fired from Vanderpump Rules along with Stassi Schroeder, Kristen Doute, and Max Boyens. Stassi and Kristen got the ax after Faith Stowers discussed their racial profiling and decision to report her to the police for crimes she didn't commit. In January 2020, racist tweets from Max and Brett's past resurfaced, without consequence at the time, but, ultimately, those remarks led to their dismissals from the show.
Following his firing, Brett told Us Weekly, "While I'm disappointed to no longer be part of the cast, I respect Bravo's decision." He told the outlet, "I continue to be truly sorry for the insensitive comments I made in the past and have worked within my community to repair the damage I've caused. I have learned a lot and grown from the experience but understand that it's not enough. I will continue to do more regardless of my affiliation with VPR because it's the right thing to do."
Although Brett is not a Vanderpump Rules star anymore, he told Entertainment Tonight, "I appreciate Lisa [Vanderpump] for the opportunity she gave me. It all started with her. Her constant support through this journey has meant a lot to me." In regard to the tweets, Brett said, "She understood that I was a good guy who made a mistake. And, she also believed in my capacity to learn from it and change. For that, I will always be grateful." 
Brett worked as Lisa's personal trainer in addition to working at SUR, one of her restaurants.
Brett Caprioni was a YouTube star before Bravo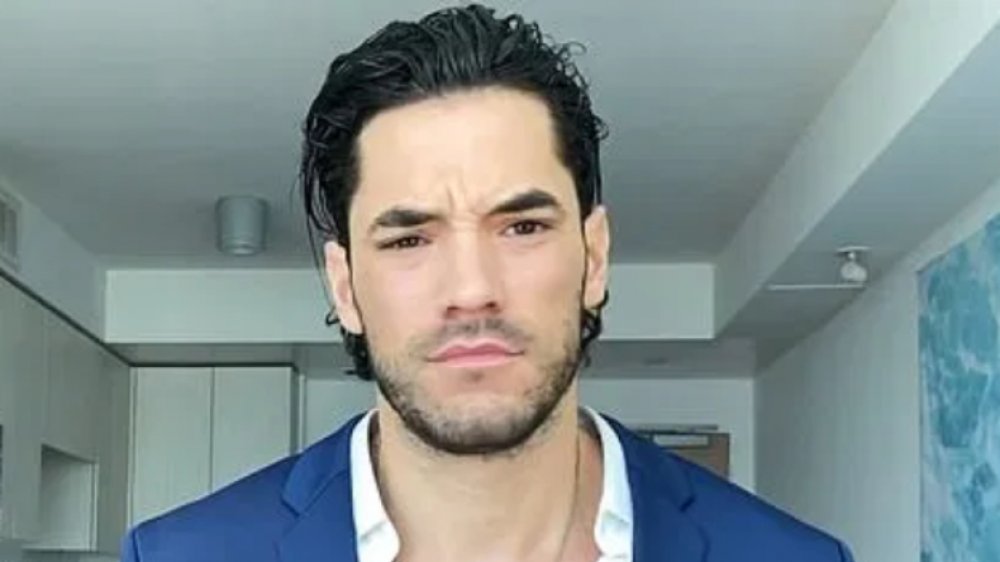 Bravo
According to his Bravo bio, Brett Caprioni moved to California from New Jersey following a "devastating breakup." In October 2019, Page Six reported on Brett joining the cast, revealing that he dated beauty blogger Carli Bybel from 2013 to late 2017. The two of them were a YouTube power couple. As of this writing, he has more than 500,000 subscribers on YouTube, while Bybel has upwards of six million. 
Before Brett was officially confirmed as a cast member, Vanderpump Rules OG cast member Jax Taylor mentioned Brett as one of the few new cast members he actually liked during a September 2019 interview with Life & Style. While Jax had nice things to say, he did actually refer to him as "Brent." Aside from that error, Jax shared, "He's a YouTuber, but needed part-time money so he wanted to bartend, so I'm kind of teaching him a little about that."
Brett was living that social media influencer lifestyle before becoming a reality TV star, sharing information about his workout regimen and his vegan diet. While it seems like a logical jump to go from YouTube star to reality TV star, Brett wasn't an avid reality TV viewer. Well, more specifically, he allegedly didn't watch Vanderpump Rules. This is something that he admitted to Entertainment Tonight during a January 2020 interview. 
Apparently, he had only seen two episodes of the show: Scheana Shay's wedding episode, which aired in 2015, and another unspecified episode where he "realized the marriage didn't work out."
Brett Caprioni's future is uncertain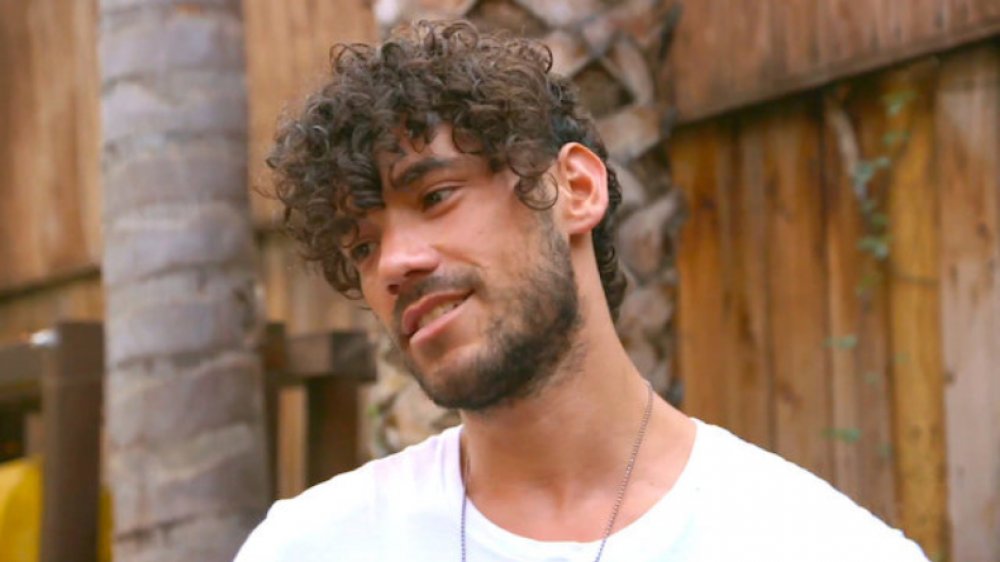 Bravo
Brett Caprioni's time as a Vanderpump Rules star is over after one season, but it seems like he still has a bartending gig at SUR — for now. Lisa Vanderpump's restaurants have been closed during the coronavirus pandemic, but it's unclear if he and Max Boyens, the TomTom general manager, will still have their restaurant jobs when the establishments reopen. In June 2020, a source told Us Weekly, "Brett and Max haven't heard anything in regards to their employment at the restaurants yet once they open back up. It's still all being worked out."
It would have been impossible for Brett to foresee how things would end up for him on Vanderpump Rules, but he did (sort of) predict this outcome during an Entertainment Tonight interview back in January when he remarked, "Just get ready for some real s**t. Life, living in L.A., being single, getting into trouble with things and being scandalous, you know?" 
Ironically, he also said, "I'm hoping the audience perceives us as who we really are and not what, you know, is said online, or what people fabricate, you know, behind keyboards." 
Unfortunately for him, his reality TV legacy will most likely be rooted in the internet remarks that he created himself. He shared, "I just want them to be excited for new faces. New people, new energy, stuff like that. I'm looking forward to the reaction to that." In reality, the actual reaction to "new people" and "new energy" was definitely not what he looked forward to experiencing.