The Untold Truth Of Lauren Lapkus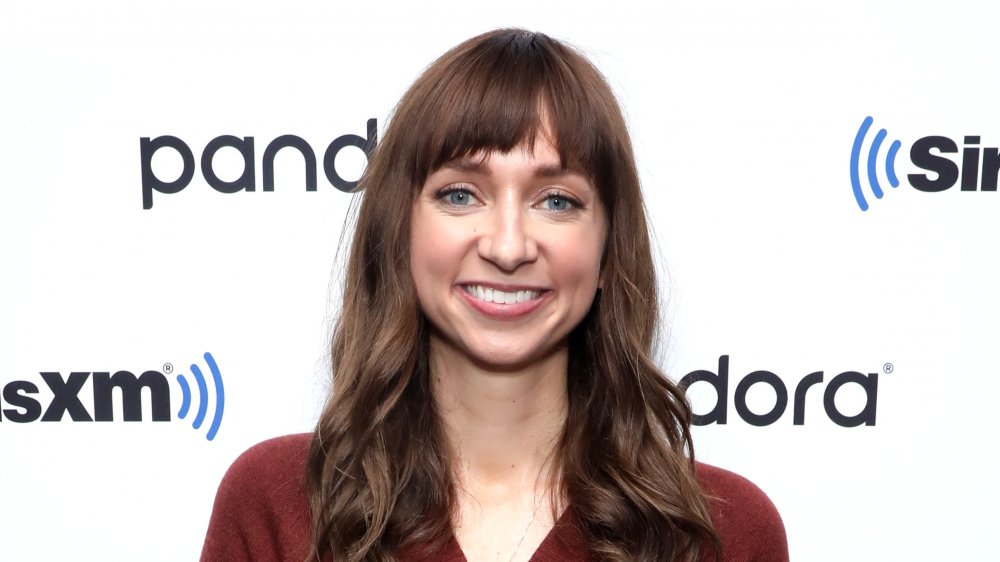 Robin Marchant/Getty Images
You definitely know her face — she's been in a ton of movies and TV shows, usually making smart-ass remarks or delivering hilarious one-liners. She's starred in movies like Jurassic World, Holmes and Watson, and Between Two Ferns: The Movie, and you've probably seen her on TV on The Big Bang Theory, Jimmy Kimmel Live!, and Hot in Cleveland, according to Decider. She was also part of the Emmy-winning cast of Orange Is the New Black!
But we're guessing you might not know her name. It's Lauren Lapkus — and based on her ongoing success, she's going to be making us all laugh for a long time.
Lapkus, who married actor Mike Castle in 2018, started her career by taking improv classes at the famed Upright Citizens Brigade Theater in NYC before moving to Los Angeles to start auditioning for TV and movie roles, per Washington Post. It didn't take long — Decider reported she landed her first role in 2005 in the comedy Movie Boy. And she hasn't slowed down since. 
In 2020, she landed the lead role in Netflix's The Wrong Missy, opposite David Spade and Molly Sims. It's a raunchy comedy and she plays a loud girl with no filter. "The character's definitely extremely off-putting," Lapkus told the Chicago Tribune. "It was very fun to play because it's just being a person who is not reading the room at all and just doing whatever she wants. It's very freeing to get to play a role like that."
Lauren Lapkus is the queen of podcasting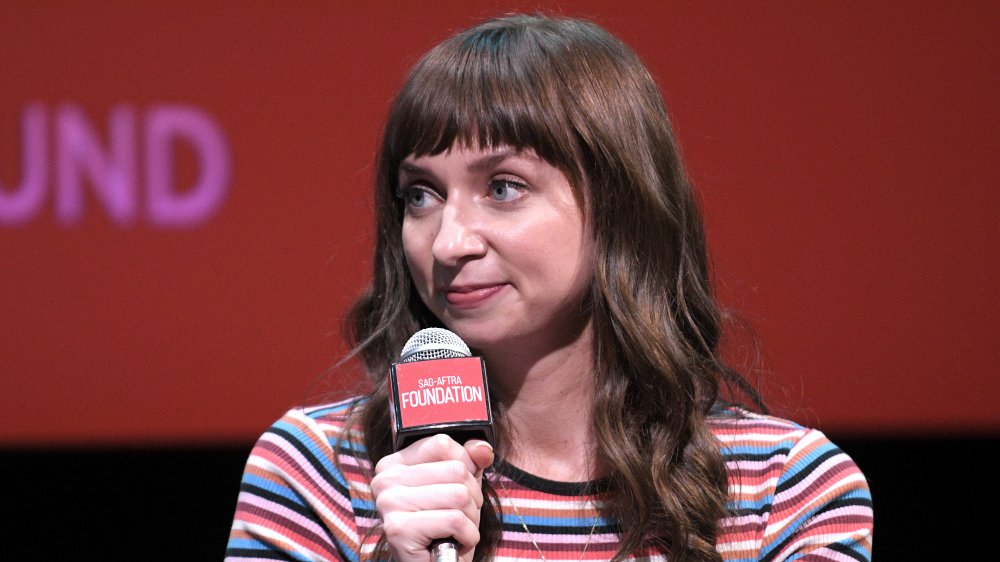 Gary Gershoff/Getty Images
Comedian Lauren Lapkus is hysterical in her TV and movie appearances — but she's also making quite a name for herself in the podcasting world. She's hosted a bunch of podcasts (including With Special Guest Lauren Lapkus and Wild Horses: The Perspective) and appeared as a guest on countless others. In 2020, Lapkus launched a new podcast, Newcomers: Star Wars, that featured herself and Nicole Byer (of Nailed It! fame) watching the Star Wars movies for the first time and sharing their (very funny) thoughts. Oprah Magazine named it as one of the top 25 podcasts of 2020!
"I was worried about it before we released the first episodes, I was really scared that people would be aggressive about this," Lapkus told the Chicago Tribune about diehard Star Wars fans. "But mostly people have been like, 'I'm a 'Star Wars' fan and this is actually really funny to me to hear you guys not understand what this is about.'"
Lapkus is an absolute force in the podcast world, and if she has her way, she'll keep doing it for the long haul. "I love all different forms of performing, but I find something valuable in doing podcasts," she told Variety in August 2019. "I have no filter. I have no one to report to. I'm not getting notes on what I can and can't say. It's a cool way to share my comedy."