The Truth About Tina Fey And Jimmy Fallon's Relationship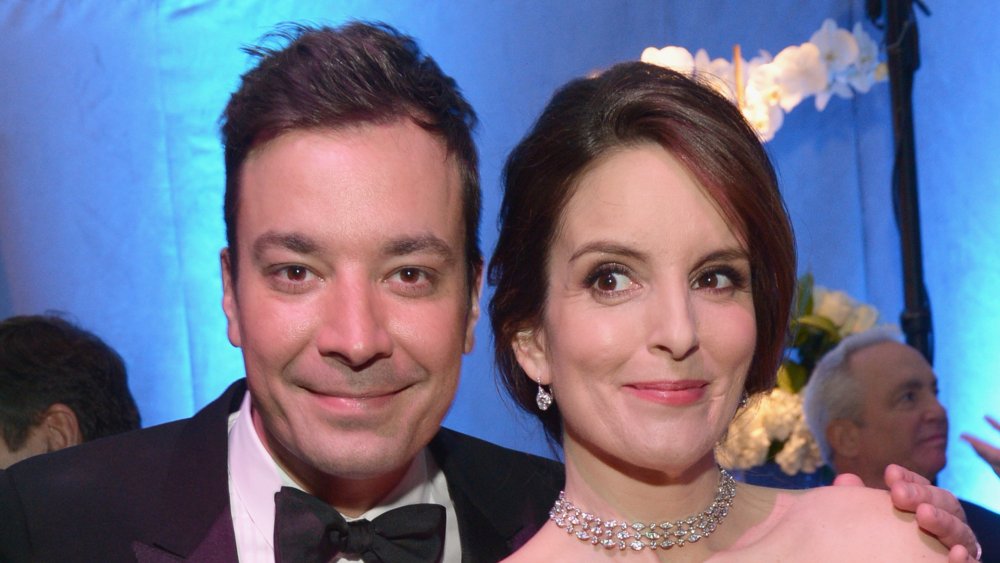 Jason Kempin/Getty Images
Jimmy Fallon and Tina Fey's friendship goes back to the 1990s when both were on Saturday Night Live. Though Fey started her SNL career as a writer before taking the stage, Fallon started right in as an actor on the show. They spent years working together, most notably as the co-anchors of the Weekend Update segment of the series.
In this beloved segment, which has had many hosts and guests over the years, the anchors give a rundown of the news of the week with a comedic twist. When Fallon joined Fey on Weekend Update in 2000, executive producer Lorne Michaels told Entertainment Weekly, "There's chemistry and there was something to the sound of Fallon and Fey."
Fey and Fallon forged a strong friendship while working together on SNL and continue to remain friends, even though they sometimes joke about hating each other. When Fey was a guest on Fallon's Tonight Show in February 2019, she "whispered" to Fallon about knowing what he did when he asked what her problem was. She even went as far as saying Fallon was the reason Donald Trump was elected president. Burn! 
Alas, it was all a part of the humor the two share in their friendship. They truly are close friends.
Jimmy Fallon hopes his daughters are as 'confident' and 'fearless' as his good friend Tina Fey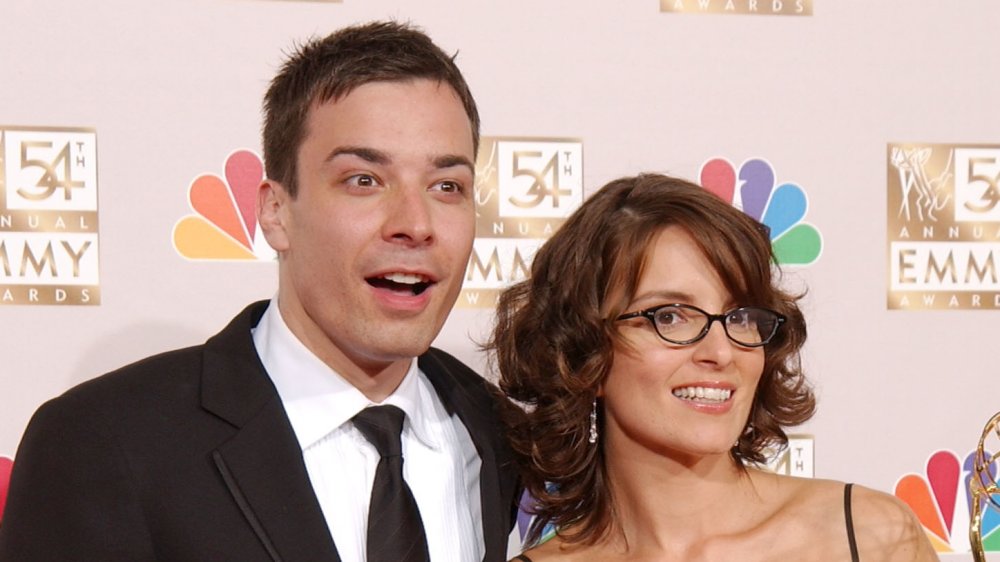 Robert Mora/Getty Images
Jimmy Fallon, who worked on Saturday Night Live under Tina Fey's tutelage, got the opportunity to share with the world just how important she's been to him over the years. In 2018, in a segment on The Tonight Show, Fallon welcomed some of Fey's biggest fans to share what she means to them while she watched. 
When he brought the show back to the studio, Fallon shared his own heartfelt words about how much Fey has done for him. He said, "If you're lucky throughout your life to get to meet and spend time with a few people who really change you for the better, I am that lucky; for me, you're one of those people... I was lucky enough to work with you and grow with you and learn from you." He added that he hopes his two daughters are as "fearless" and "confident" as she is. 
These two even put their friendship to the test with Fallon's Best Friends Challenge in 2017, answering questions to see how well they really do know each other. Though the questions were tricky, it gave them a chance to reminisce about their years on Weekend Update more than a decade earlier. Fallon and Fey got so caught up in remembering SNL that it was almost like they weren't still filming The Tonight Show, and in the end, they triumphantly declared they're definitely best friends.