Tina Fey Attributes Trump Election Win To 'White, College-Educated Women'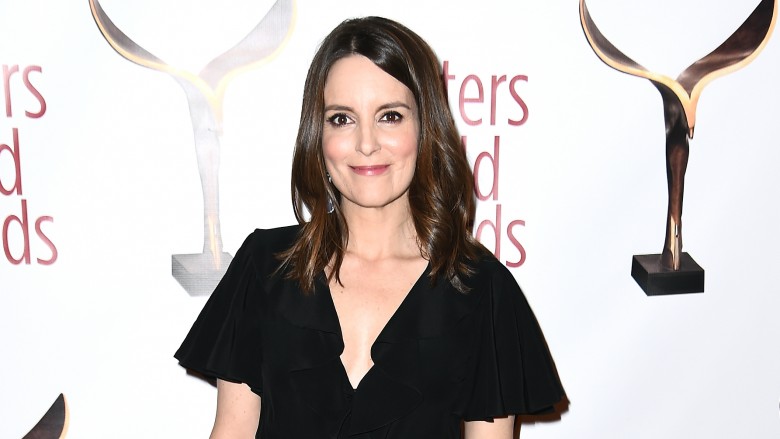 Getty Images
SNL alum Tina Fey took aim at President Trump and his supporters during "Stand for Rights: A Benefit for the ACLU" on March 31, 2017, a Facebook live telethon for the American Civil Liberties Union.
In her monologue, Fey delivered pointed jokes at President Trump's scandal-plagued administration.
"Earlier tonight in what is surely an April Fools' joke, the President proclaimed that next month will be national sexual assault and awareness prevention month...so now we know what he gave up for Lent, that's good," Fey quipped, presumably in reference to the President's pre-election Access Hollywood fiasco. Fey also took a shot at Trump's second-in-command.
"Gains that we've made over the past 100 years are under attack. Luckily [Vice President] Mike Pence isn't allowed to go down and shut up Planned Parenthood unless his wife goes with him. So you know, if we can just keep Karen busy scrapbooking–we can all still get Pap smears," she joked, according to Page Six.
Us Weekly reports that, in a later segment with New York Civil Liberties Union executive director Donna Lieberman and ACLU deputy legal director Louise Melling, Fey turned her attention to Trump voters. "The thing that I kind of keep focusing on is the idea that we sort of need to hold the edges, that it's sort of like a lot of this election was turned by kinda white college-educated women who would now maybe like to forget about this election and go back to watching [home shopping network] and I would want to urge them, 'You can't look away. Because it doesn't affect you this minute but it's going to affect you eventually," Fey said (via Page Six).
According to Vanity Fair, Fey was presumably referencing exit polling that suggested Trump won "49% of the white, college-educated women's vote, and 62% of the vote from women without a degree."
Fey's comments were in line with the general position of the ACLU, which has been sharply critical of President Trump in the past. They issued a warning statement the day after Election Day in 2016 that essentially put the President-elect on notice regarding legislation he can expect on behalf of the civil rights advocacy group.