Billy Bush Suspended From The Today Show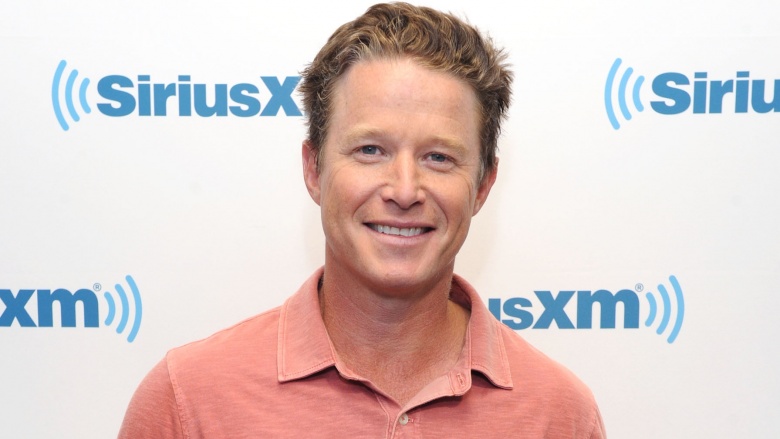 Getty Images
Today anchor Billy Bush has been suspended following lewd comments he shared with Donald Trump in a leaked video from 2005.
In the clip, obtained by The Washington Post, Bush participates in what he and Trump later referred to as "locker room banter," describing making unwanted sexual advances towards women, including Access Hollywood host Nancy O'Dell, and commenting on the appearances of women appearing with them on Access Hollywood at the time, including Days of our Lives actress Arianne Zucker. In the video, Bush is seen goading Zucker into hugging Trump and commenting on her appearance in less-than-polite terms.
In a memo to Today staffers obtained by CNN, executive producer Noah Oppenheim wrote, "I know we've all been deeply troubled by the revelations of the past 48 hours. Let me be clear—there is simply no excuse for Billy's language and behavior on that tape, NBC has decided to suspend Billy, pending further review of this matter."
When the video first leaked, Bush released a statement to Page Six expressing his shame. "Obviously I'm embarrassed and ashamed. It's no excuse, but this happened 11 years ago—I was younger, less mature and acted foolishly in playing along," he said. "I'm very sorry."
Initially, insiders were skeptical of Bush suffering any consequences. An NBC insider told Page Six, "It happened 11 years ago...Billy was in a different place. He was a lot younger and more immature. He's definitely embarrassed by this, but his job at Today is safe." The source added, "There are only a few people who could have leaked this. The cameraman, who wouldn't hold on to it. The editor, who also has no incentive to keep it and [Access Hollywood executive producer and close Bush pal] Rob Silverstein...They are the ones with access. There would be no reason to hold onto it from 2005. They would only leak it now because of Donald Trump's bid for president. NBC is in crisis mode. They have to protect [Billy]."
However, another source told Page Six, "Trump supporters might not care, but the Today show will...they want Billy to look like 'nice funny' Billy, not a frat boy."
The suspension could lead to a firing. A source told CNN, "He will never be on the show again." Former Today staffer Anthony Quintano tweeted, "A majority of the Today show production staff is female...[it] won't go over well internally to keep Billy Bush around."