Jude Law's Model Son Looks Exactly Like The Actor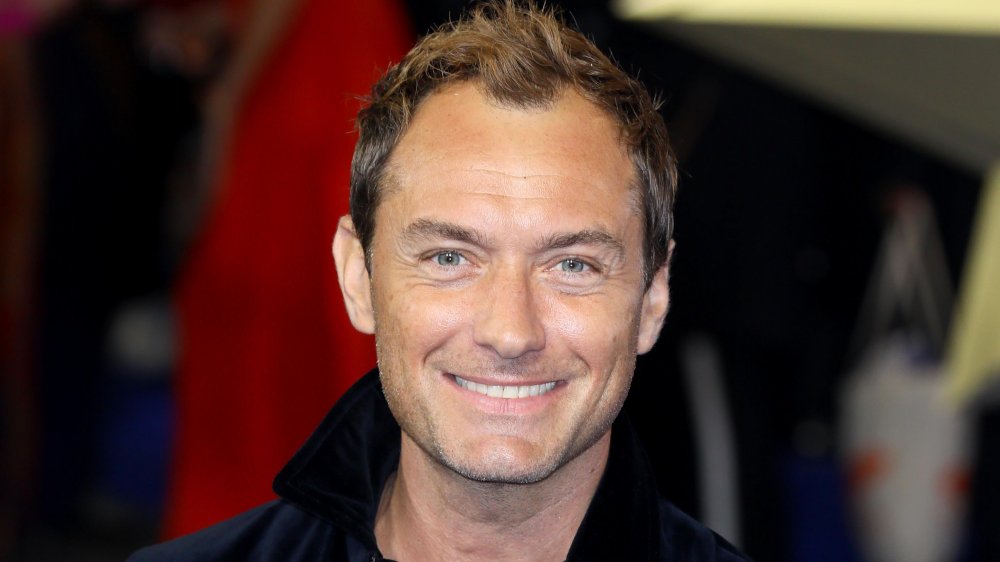 Tim P. Whitby/Getty Images
Jude Law has enjoyed a successful acting career that's seen him portray a classic literary sidekick in 2009's Sherlock Holmes alongside Robert Downey Jr., play a holy man in The Young Pope TV series, and woo the wizarding world in 2018's Fantastic Beasts: The Crimes of Grindelwald. While Law is undeniably talented, which is surely why he's been able to make a name for himself in Hollywood, it surely can't hurt that he's undeniably attractive, too. That being said, his Hollywood-worthy handsomeness may have been too distracting for his own good.
Apparently, there may be a belief that "at the start of his career, Law was lovely to look at, but offered little beyond leading-man good looks," Vulture noted while discussing "The Dangerous Beauty of Jude Law." Granted, while Law was "praised" and "awarded, especially in his early career, when his beauty was at its peak," Vulture admits that it "is a shame" that he was not taken more seriously due to the fact that it "has been evident since the very beginning: His presence and striking good looks don't enchant so much as they ensnare."
The same could possibly be said of his son, who inherited Law's good looks and is using them to pursue a career as both an actor and a model.
Rafferty Law says there are 'advantages and disadvantages' to having a famous parent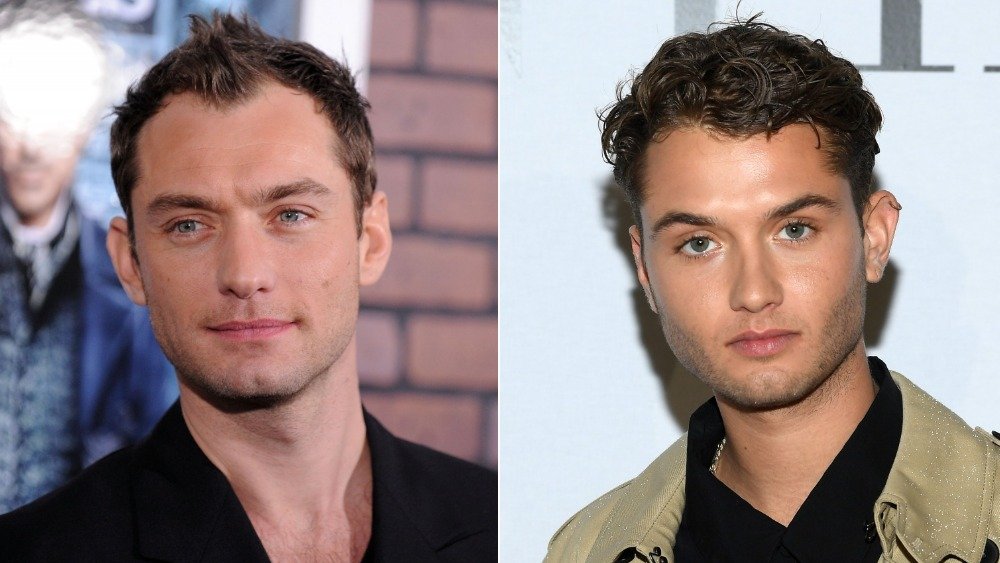 Bryan Bedder, Pascal Le Segretain/Getty Images
Jude Law is the father of five children, including Rafferty Law, who Jude shares with his ex-wife, Sadie Frost. While Rafferty surely has his own qualities and quirks, it's hard to deny that he takes after his dad. In fact, Rafferty could be his father's twin.
"I think there have been advantages and disadvantages to it," Rafferty told People in June 2020 while discussing what it's like to have a famous parent. He also opened up to ET Canada about how his dad influenced him, saying, "Having creative parents has made me a very creative person. I got brought up around art and good music and obviously film sets."
That creativity is also what helped his mother take the photos of him which were featured in People. Each image makes it clear that Jude's son shares a stunning resemblance to his famous father. They have the same light blondish-brown hair, the same peaked brows, and even the same dimpled chin.
In addition to landing a starring role in an "adaptation of the Charles Dickens classic, Twist," per People, Rafferty has also "appeared in high-profile brands' campaigns from Dolce & Gabbana to Timberland," according to The Sun. While trying to establish himself as both an actor and a model, Rafferty has a clear goal in mind. "I've always focused on pursuing the things I love and proving to people that I'm hardworking." We're sure that makes his father proud!