The Untold Truth Of Max Tuerk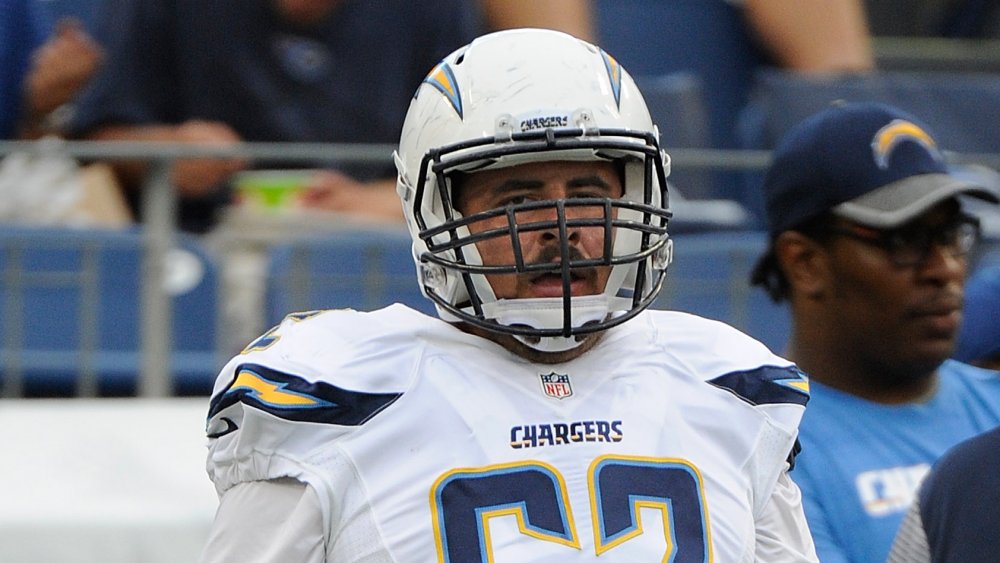 Frederick Breedon/Getty Images
Max Tuerk, a former offensive lineman for the University of Southern California's football team, died on June 20, 2020, at the age of 26, USC confirmed via its Twitter account. Tuerk was hiking with family on his "favorite trail" in the Cleveland National Forest when he passed away, a statement from the family to USC read. "Max loved his teammates, coaches and schools," the statement continued. "Max was a loving son and older brother and his passing leaves a giant hole in our hearts."
Although a cause of death hasn't been released as of this writing, 247 Sports reported that Tuerk "collapsed" on the hike.
For those who aren't already familiar, Tuerk played an offensive lineman for the Trojans, aka USC's football team, from 2012-2015, according to CNN. He showed talented athleticism, as College Football News reported on his 2012 arrival, "Tuerk did something this fall that no other recruit in the long and storied history of Trojans football has; he started at left tackle as a true freshman." The report added that Tuerk "impressed the staff in the second half of the year" and called him the "can't-miss recruit from Santa Margarita Catholic (Calif.) High School."
But the praise didn't stop there  — Tuerk continued to make a splash in the NFL, a legacy which we expand on below.
The NFL praised Max Tuerk's 'exceptional athleticism'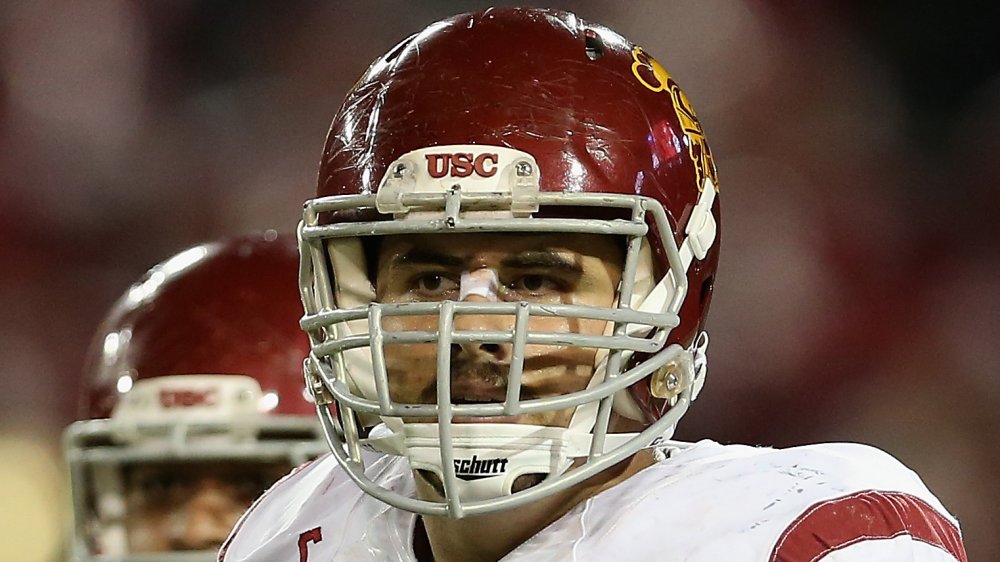 Christian Petersen/Getty Images
Max Tuerk was from Trabuco Canyon, Calif., and when he played football for his high school team at Santa Margarita Catholic High, "he helped the school win a state title in 2011," per the Associated Press.
After high school, "Tuerk played for the Trojans from 2012-15. He was a freshman All-American and an All-Pac-12 first-team selection in 2014. As a three-year starter, he played under three head coaches — Lane Kiffin, Steve Sarkisian and Clay Helton," as the AP stated.
In 2016, Tuerk was selected by the then-San Diego Chargers in the NFL draft. And it's no wonder Tuerk was drafted — according to his NFL Combine Results, the then-22-year-old stood at 6'4" and weighed 298 pounds.
The Chargers spoke about Tuerk's "strengths" in a 2016 press release, "Exceptional athleticism with elite movement skills... Plays with patience... Possesses huge, strong hands that snatch target and allow him to hang against aggressive power players looking to shed." The team noted how Tuerk's "NFL Comparison" was Evan Mathis, who played for the Carolina Panthers and Miami Dolphins, to name a few teams.
Despite the Chargers' admiration of Tuerk's abilities, the athlete didn't stay with the Chargers for too long. 
Max Tuerk was suspended from the Chargers
During Max Tuerk's first season with the then-San Diego Chargers, he was mainly "inactive" due to an earlier knee injury, according to the Associated Press. Shortly before season two in August 2017, Tuerk "was suspended four games for violating the league's policy on performance-enhancing substances," per the AP.
Tuerk released a statement about the incident via the Chargers' website, saying: "This offseason, I made the mistake of taking over-the-counter supplements. In doing so, I opened myself up to the possibility of consuming a tainted supplement – something that ultimately led to a positive test for a banned substance." He added, "I accept responsibility for my actions and understand the NFL's policy is very clear on this matter. This is a very hard way to learn a lesson, and I will never make this mistake again."
The athlete was ultimately released from the Chargers, with the team saying about the violation, "While disappointed, we appreciate that Max has accepted responsibility and are confident that he understands what is expected from him moving forward."
After the Chargers, Tuerk joined the Arizona Cardinals in 2017 but was cut one year later, per CNN.
Although Tuerk's time in the world of football wasn't for very long, it's clear he made an impression on his coaches. Lane Kiffin, Tuerk's first coach at USC, tweeted about Tuerk's passing, "This is awful. So sad. Praying for family and friends. I always loved Max and one of my favorites."