The Real Reason LaLa Kent And 50 Cent Are Feuding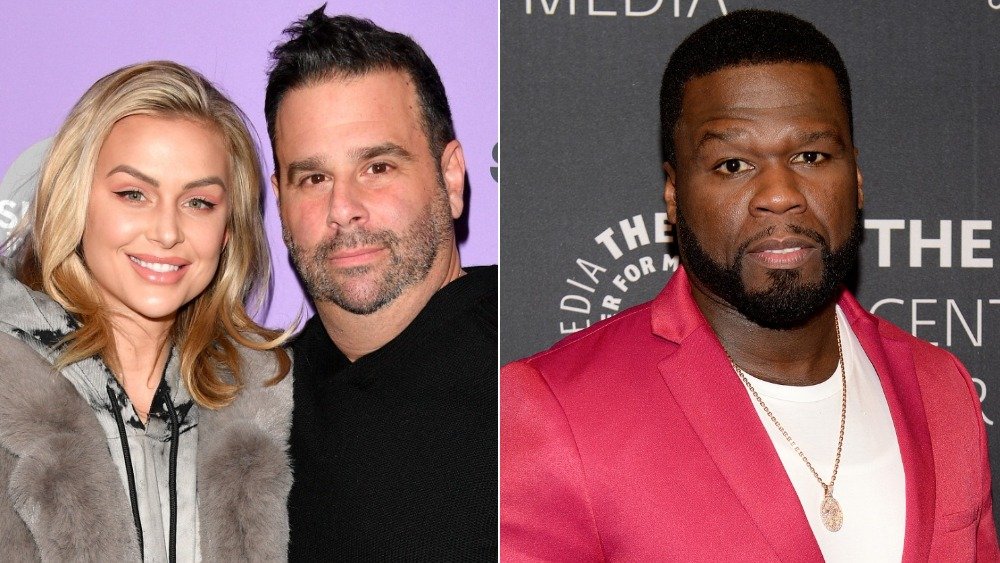 George Pimentel, Brad Barket/Getty Images
Fans are used to watching Lala Kent go toe-to-toe with her fellow Vanderpump Rules castmates, but the reality star's feud with rapper 50 Cent seemingly came out of nowhere. In the world of entertainment, there's actually a very good reason for the two to dislike each other, and the connection is none other than Lala's fiancé, Randall Emmett. 
Kent has been dating Emmett since 2016. She didn't namedrop in the early days, given that he was still in the process of splitting with his ex-wife, actress Ambyr Childers, but Emmett has always been "her man," as Kent used to refer to him in interviews to avoid revealing his identity. 
She told Bravo that meeting Randall at SUR was pure destiny. "It was my first season of Vanderpump [Rules]... I was like, OK, I'm going to let my guard down. Whatever's happening, I like it, you know? He makes me laugh. Give it a try. And we've been together almost three years now," she recalled. In that time, they've become a united front — even when it comes to beefing with rapper Curtis "50 Cent" Jackson. 
Why the bad blood? You're about to find out.
Randall Emmett and 50 Cent used to be business partners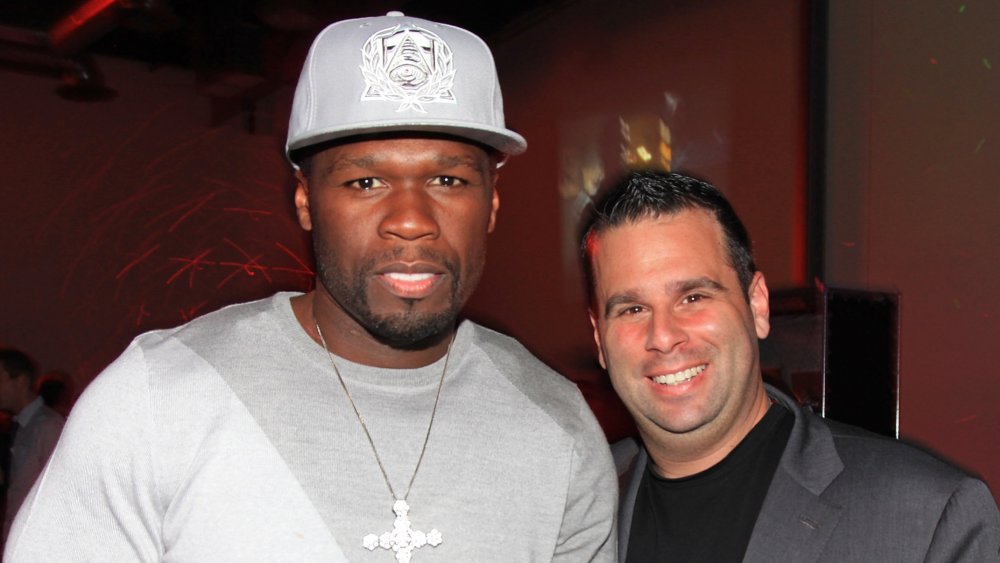 Angela Weiss/Getty Images
Randall Emmett is a movie and television producer, which means he bankrolls content. He started off as a personal assistant to actor Mark Wahlberg but quickly moved up in the Hollywood ranks, going on to co-found his production company, Emmett/Furla Films, with George Furla. Emmett is behind a number of films, including The Irishman, 2 Guns, and Silence, which are probably the most well-known. A lot of his movies are direct-to-video projects, which is still nothing to sneeze at considering he's still loaded enough to fly fiancée Lala Kent around on his private jet. Anyway, Emmett and 50 Cent are both producers on Starz' Power. That's how they know each other. Alas, this friendship took a bad turn. 
According to Esquire, 50 Cent lent Randall $1 million circa 2014, and in May 2019, 50 Cent came to collect, posting screenshots of texts with Emmett on social media to apparently shame him into paying up. This is where "Fofty" comes from — it was a typo in Emmett's frantic texts to 50 Cent, asking the rapper to chill out and stop shaming him in public. "I said I'm sorry fofty. I'm heading to emergency room. Now my ex is f**king with me after your post this is very bad for me on all levels going to er to make sure not having heart attack. Please fifty no more," Emmett said. 
Fifty continued to post memes and pics aimed at Emmett, and that's where Lala Kent comes in.
Lala Kent is proud of her beef with 50 Cent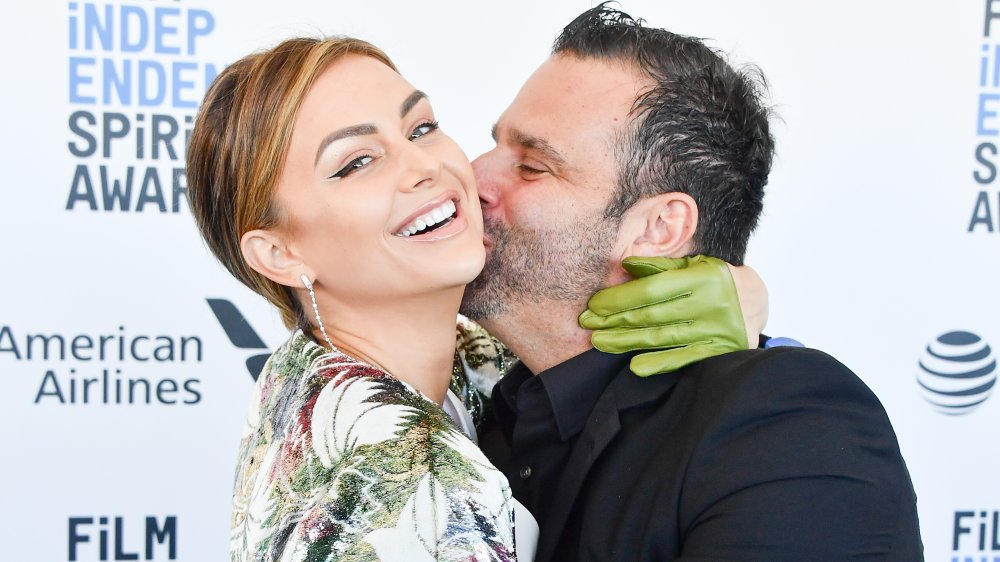 George Pimentel/Getty Images
At a certain point during 50 Cent's Instagram attack on Randall Emmett, the rapper posted a video of Lala Kent from Vanderpump Rules. It's the iconic scene of Kent telling co-star Stassi Schroeder how she met Emmett, noting that she let him "hit it" on the first date and got a Range Rover the next day. 50 Cent posted it in a slut-shame-y sort of way, and Kent responded with an equally problematic retort that mocks the rapper for watching Bravo in the first place. Kent wrote: "She swears she's a thug from south side Jamaica queens, up in here watching Bravo. I Can't. Coming for me ya on the gram? I smell fish coming from fifty's direction." Kent also posted a few more videos that 50 Cent reposted, too. 
Although the beef between 50 Cent and Emmett is seemingly squashed, Kent told Watch What Happens Live that she takes pride in her feud with 50 Cent and even has some shade tucked away for a rainy day. "I think I really dinged 'Fofty"s ego. In fact, I know that because I have a receipt to prove that, which I would never post because I ain't that girl," she said. "I ain't beefin' unless I'm getting paid on Vanderpump, yo." 
Moral of the story: Think twice before you lend anyone a million bucks.