Here's How Much Amy Poehler Is Really Worth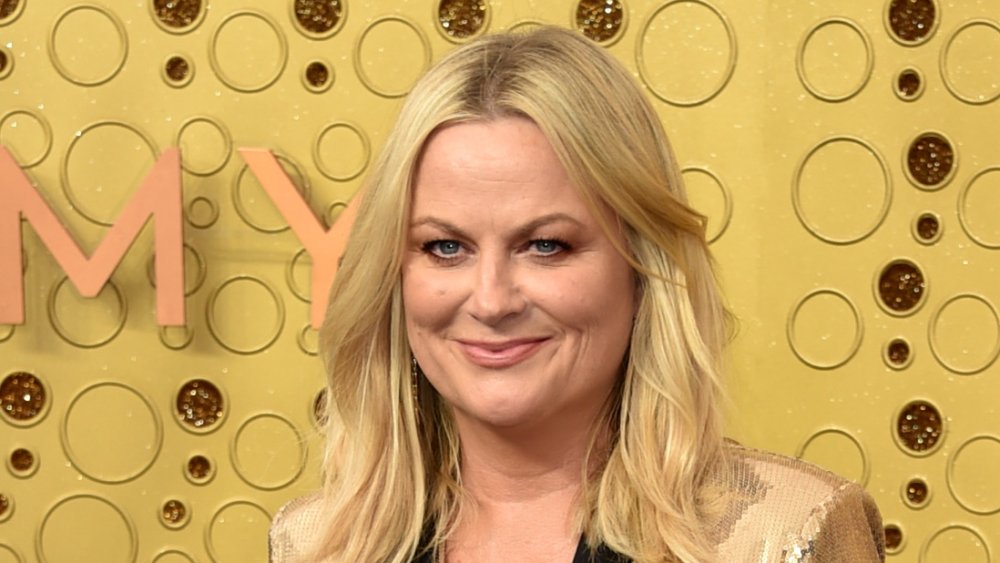 John Shearer/Getty Images
Amy Poehler is one of the funniest women in Hollywood, and her talent has absolutely paid off. In fact, Amy Poehler's net worth proves that she's not just hilarious — it's clear she also works really, really hard. Poehler is probably best known for her role as Leslie Knope on Parks and Recreation, but she's been working in comedy long before anyone settled into the fictional town of Pawnee.
Poehler started off studying comedy at Second City in Chicago, which has seen other famous alumni like Tina Fey, Mike Myers, Steve Carell, Stephen Colbert, among others. She then co-founded the Upright Citizens Brigade and the Upright Citizens Brigade Theater, per UCB's website. The group moved to New York City in 1996, and by 1998, they had their own show on Comedy Central. 
It wasn't until 2001 that Poehler joined Saturday Night Live, making her debut in the now legendary first episode after 9/11, which featured an iconic bit between show creator Lorne Michaels and then-Mayor Rudy Giuliani, Business Insider noted. It wasn't until 2004 that she co-anchored the sketch show's "Weekend Update" segment with Tina Fey and eventually Seth Meyers, an honor she held until her departure in 2008.
Of course, Poehler didn't stop there, racking up a massive net worth on her journey to stardom.
Amy Poehler is a comedy icon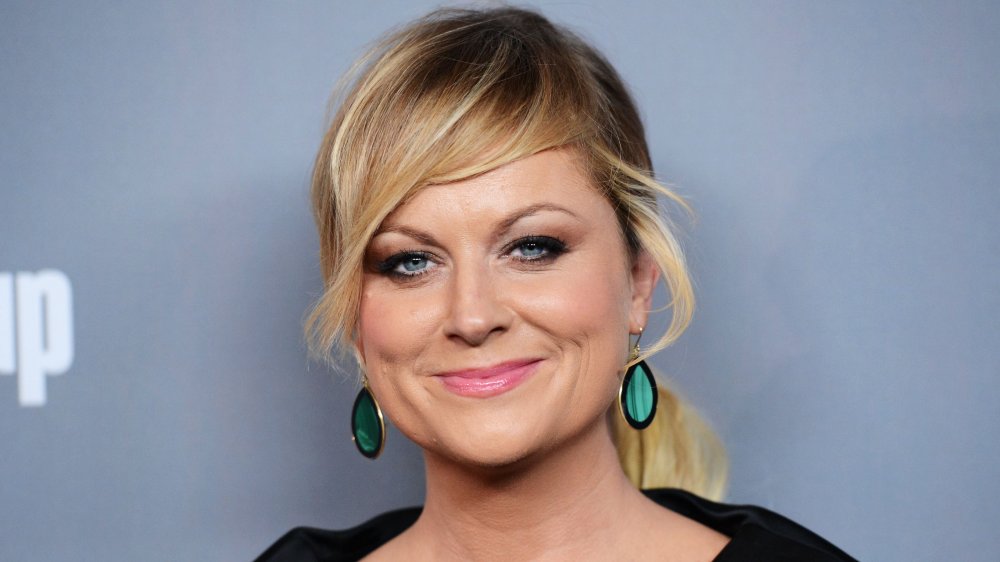 Jason Merritt/term/Getty Images
Amy Poehler welcomed her first son with then-husband Will Arnett in October 2008, amid Saturday Night Live's 34th season. She went on maternity leave from SNL that year and didn't return to the show except for some random guest appearances. She went on to star, write for, and produce Parks and Recreation, which ran from 2009 to 2015. It was Parks that made Poehler a real household name, at least for people who had never been able to stay awake for SNL.
However, Poehler's resume has many other credits aside from Parks. The Massachusetts native has starred in countless movies, including Blades of Glory, Mean Girls, Wine Country, and Baby Mama, to name a few hits. She also produced Difficult People, Russian Doll, and Making It, among other shows. Oh, and then there are her oodles of writing credits.
It's clear that Poehler has worked hard all of her life, and she definitely has the dough to show for it. According to Celebrity Net Worth, the funny times have earned Poehler a cool $25 million overall. Apparently, she got around $200,000 per episode when she was on Parks and Recreation, HuffPost noted.
But Poehler isn't just funny and rich — she's also worked hard to help younger female comedians and her friends with their careers.
Amy Poehler champions other women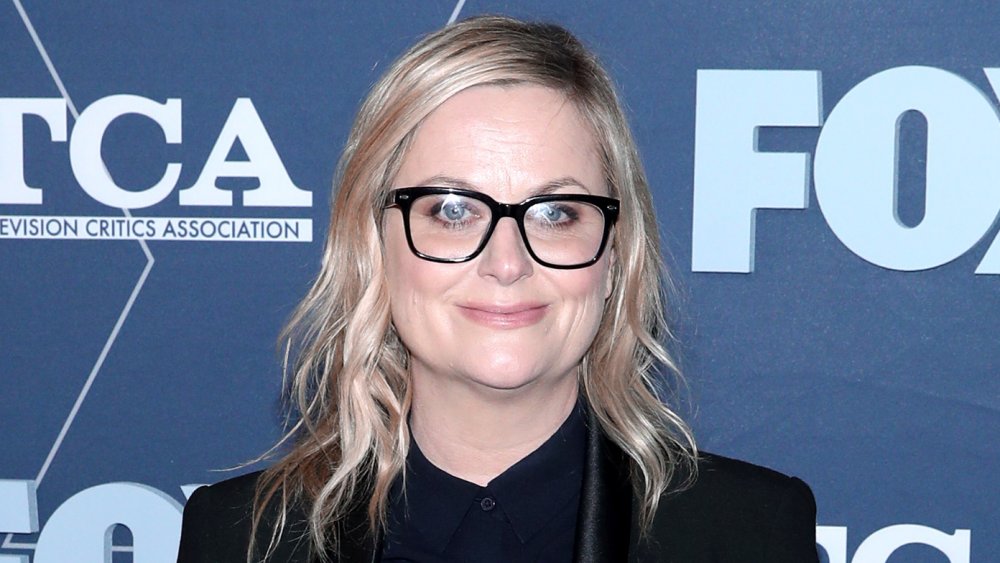 Rich Fury/Getty Images
Since Parks and Recreation, Amy Poehler has helped Ilana Glazer and Abbi Jacobson bring their show Broad City to Comedy Central, joining the show as an executive producer until its end in 2019. She also directed the film Wine Country with fellow female comics, Tina Fey, Maya Rudolph, Rachel Dratch, Ana Gasteyer, Paula Pell, and Emily Spivey.  
Tina Fey told The Hollywood Reporter that she respects her friend's efforts big time. "Amy is taking the work of the women of early SNL — Gilda Radner, Jan Hooks — to the next natural progression of being proactively, actively feminist in her work," she said of her friend. "Those ladies had to work hard just to survive. Amy has always been conscious of being a positive influence, of the work having to be very good and of using her position of having a theater and building great TV shows to bring other young women forward."
Poehler said in the same article that she's enjoying the fruits of her labors, too. "To be in control and start and finish a project from beginning to end, that's what turns me on right now," she said. 
Whether it's enjoying creative control, being able to mentor people, or stacking millions in the bank, Poehler is definitely a major success.