The Untold Truth Of Lisa Kudrow's Son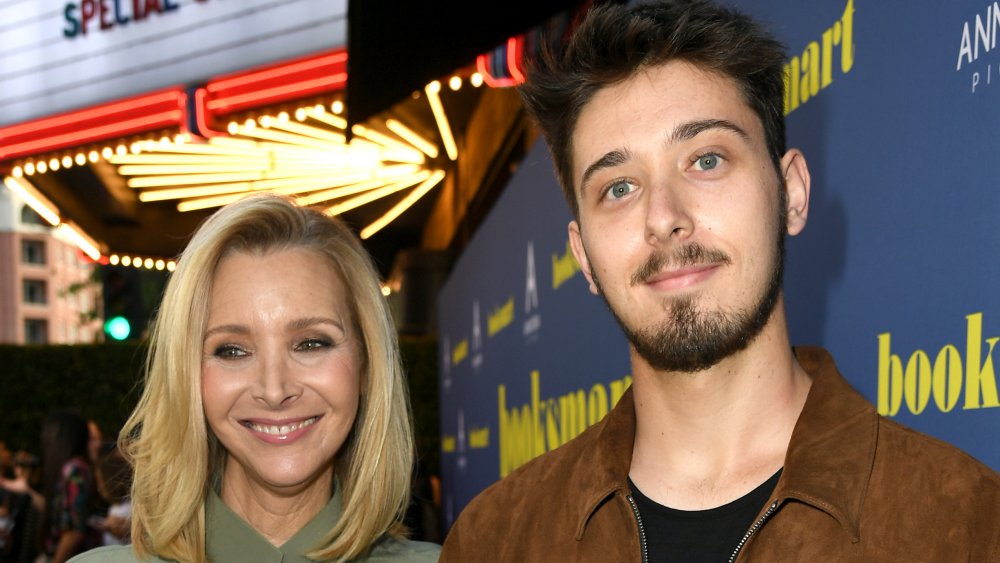 Kevin Winter/Getty Images
Friends alum Lisa Kudrow (who played Phoebe Buffay on the popular show) may have had a lucrative acting career for a large part of her life, but her home life is pretty low-key. As of this writing, she's been married to her husband, French ad exec Michel Stern, for more than two decades, and the two have a son, Julian. Though Julian's accompanied his famous mom to events over the years, he's gone a slightly different route for a career than she did. According to his Instagram, he's in film school. 
Julian has been on TV, though, just maybe not how you'd expect. Kudrow was pregnant with Julian while she was filming Friends! While reflecting on the show with People in 2018, Kudrow said, "The six of us would do a huddle backstage and just say, 'All right, have a good show, love you love you love you love you.' And when I was pregnant, then they would say, 'Have a great show, love you love you — love you, little Julian!' 'Cause we knew it was a boy and that was his name."
Julian is Kudrow and her husband's only child, and he apparently likes it that way. Kudrow told The Moms in 2017: "... [Julian] made it clear from the moment he could speak that he didn't want a brother or sister ... [and] it just worked out that way anyway, but to this day, he'll say, 'Thank you,'" she said during the interview. 
Lisa Kudrow says her son, Julian Stern, isn't a fan of 'Friends'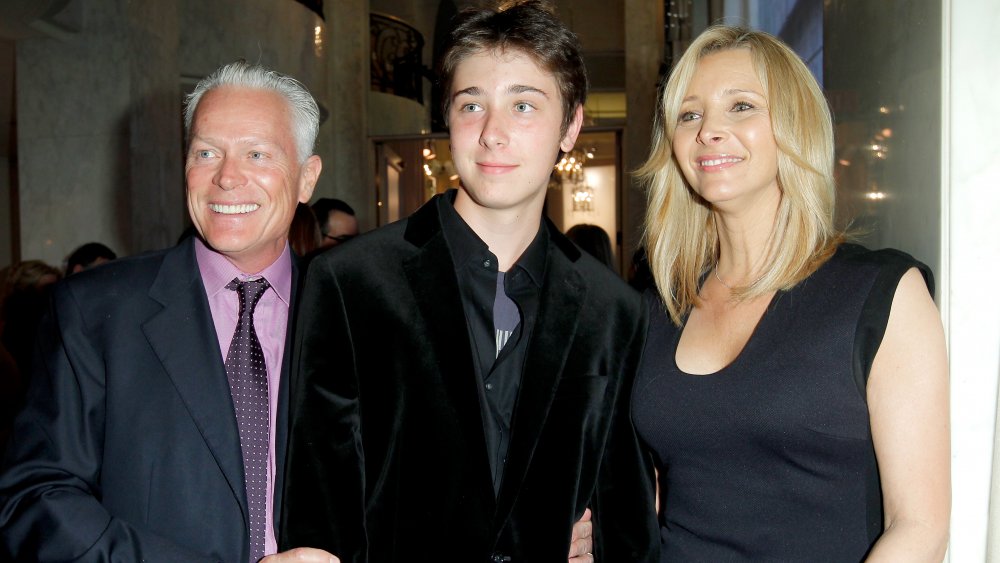 Donato Sardella/Getty Images
Lisa Kudrow and her husband, Michel Stern, decided early in their son Julian's life that he would be raised in Los Angeles. Though that might sound obvious for an actor to be based in L.A., it meant a vow by Kudrow to not take any films outside L.A. so she didn't have to uproot her son. "I try to make it all as 9-to-5 as possible," she told Glamour in 2014. "I stopped doing out-of-town films years ago. ... [Julian] wasn't a kid [I could uproot] to New York, then London."
Kudrow and her son are seemingly very close, even as he gets older — and even though he doesn't like Friends! (Kudrow told Jimmy Kimmel about it back in 2014, so maybe Julian's changed his mind by now.) Kudrow said in 2018 that when she sent Julian to college, she was handling it the best she could, telling Kimmel, "He's doing great. I'm doing ... well. I think I'm handling it really well, and, you know, like a mature adult ... It's hard!"
During the Covid-19 lockdown in 2020, Kudrow told Kimmel that she and Julian were quarantining together in L.A. while Michel took care of the family's Palm Springs, Calif., home. Julian celebrated his 22nd birthday while they were holed up at home, and the actress even shared a sweet Instagram of them in their face masks to celebrate the day.