This Is How Much Lin-Manuel Miranda Is Worth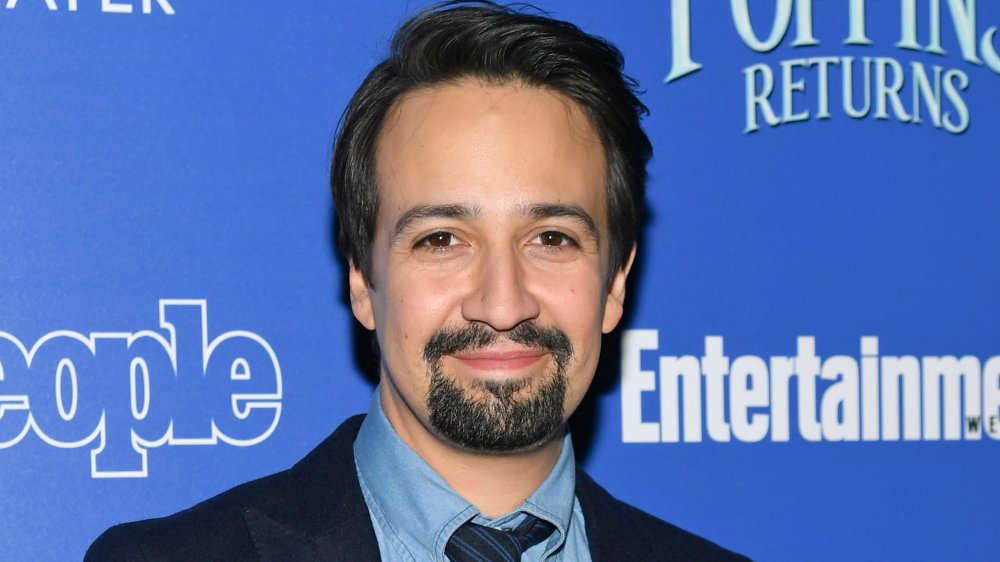 Mike Coppola/Getty Images
Lin-Manuel Miranda may not have been a name that many people outside of the entertainment industry knew a few years back, however, following the staggering success of his historically-inspired, Tony Award-winning Broadway musical Hamilton, his name is practically everywhere. And with that recognition and popularity, Miranda is banking serious bucks.
"Noting the fat paychecks he'd received for his work on Broadway and in Hollywood, Hamilton star Lin-Manuel Miranda announced ... that 'You people are giving me too much f***ing money.'" He continued, "... I wrote one musical about a founding father, and you ... lunatics are throwing millions of dollars at me like I invented theater or something. Get a grip."
Okay, so that may be The Onion's fictional take on the financial situation surrounding Miranda, but if it seemed in any way believable, that's because the star's incredible success has led to even more amazing opportunities and, in turn, a lot of money!
Lin-Manuel Miranda 'is one of the highest-paid entertainers in the world'
Frazer Harrison/Getty Images
Lin-Manuel Miranda has had a hand in plenty of projects and productions since firmly establishing himself on the entertainment industry's A-list. For instance, along with making an In the Heights movie, he's also been involved with films like Mary Poppins Returns and Disney's live-action remake of The Little Mermaid. While each of those gigs surely offered an impressive paycheck, it turns out that Miranda has earned a fortune from Hamilton alone.
"As the sole creator, author, composer, lyricist, and former star of Hamilton, Lin-Manuel Miranda is entitled to a 7% cut of the box office gross," Celebrity Net Worth explains. "According to documents obtained by The Hollywood Reporter, this deal results in Miranda earning a $105,000 royalty check every single week that the show tours. That's around $5.5 million per year at this point on autopilot." Beyond that, "[i]n February 2020 Disney [p]aid $70 million for the movie rights."
Because of that, it perhaps won't surprise you to find out that Miranda "is one of the highest-paid entertainers in the world, pulling down tens of million per year," per Celebrity Net Worth. In fact, "between June 2019 and June 2020, Lin earned $45 million." If that wows you, check this out: In total, he's sitting on around $80 million. And if things keep going his way, it wouldn't be shocking to find out that his financial status continues to boom in the coming years.