The Untold Truth Of Timothée Chalamet And Eiza González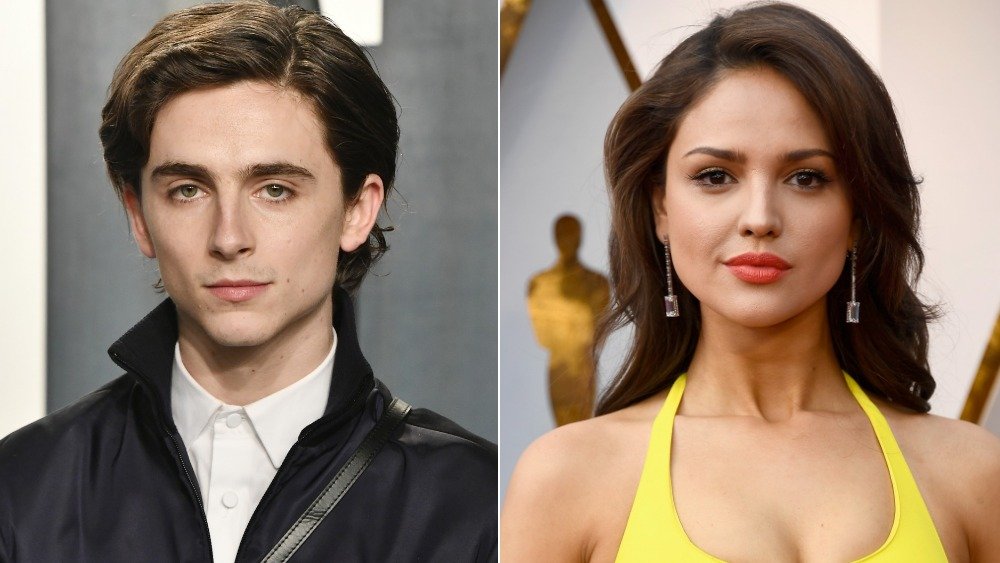 Frazer Harrison, Frazer Harrison/Getty Images
Has Timothée Chalamet already moved on? The Little Women actor dated model, Lily-Rose Depp for about two years. After first being linked in 2018, the two went their separate ways in April 2020, according to Elle. (Fun fact: Depp is the daughter of actor Johnny Depp and French singer Vanessa Paradis.)
While we were all still drying our eyes, it would appear that Chalamet has moved on with a new leading lady, Eiza González. The two were spotted, smooching up a storm, on June 22, 2020, in Cabo San Lucas, Mexico, per the Daily Mail. González is actually from Mexico, according to Vanity Fair.
According to the Daily Mail, the bombshell — who was in Baby Driver and has also been romantically linked to Cristiano Ronaldo and Liam Hemsworth — seemed very comfortable with Chalamet. While, as of this writing, neither Chalamet nor González have publicly addressed their relationship status on social media, it seemed pretty obvious that things were heating up between the two stars, so here is everything we know about their relationship.
Timothée Chalamet and Eiza González pack on the PDA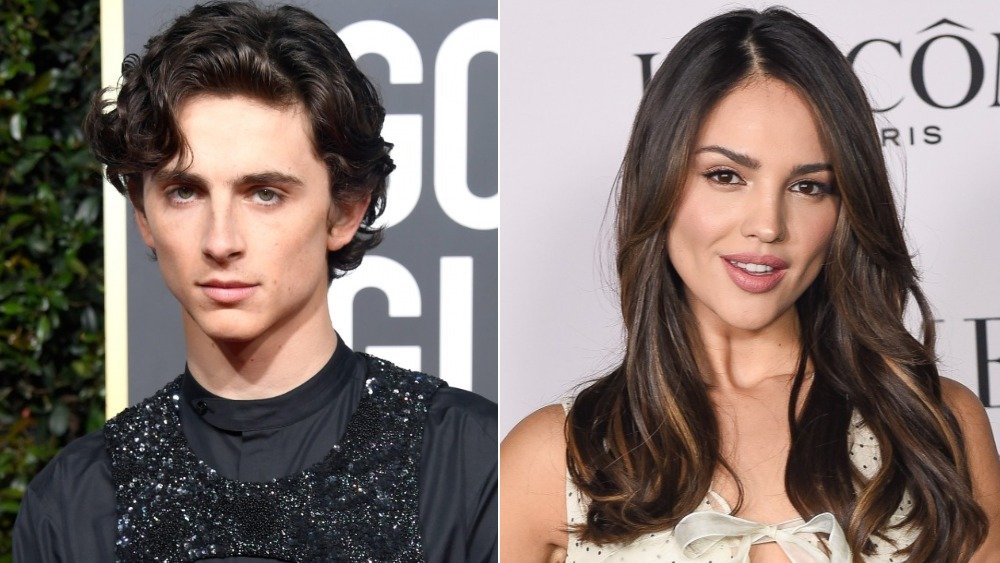 Frazer Harrison, Presley Ann/Getty Images
As Timothée Chalamet and Lily-Rose Depp only broke up in April 2020, according to Vanity Fair, his new relationship with Mexican actress Eiza González is still very new. Also, for the record, TMZ pointed out that González is six years older than Chalamet. 
Chalamet and González were first linked in June 2020 after pictures surfaced of the two kissing by a pool in Cabo San Lucas, Mexico and hanging out with friends. Chalamet even whipped out a guitar and serenaded González — as if he wasn't already irresistible. As it turns out, González is a professional singer, according to Vanity Fair, so she surely appreciated Chalamet's efforts.
It seems that singing might be something the couple (?) has in common. After all, Chalamet is set to play Bob Dylan in the biopic Going Electric, per Deadline. As of this writing, it's unclear when the movie will be released. When Chalamet's singing abilities were questioned in regards to taking on the role, Cinema Blend cleverly pointed out that Dylan wasn't much of a singer himself, noting, "the singer [Chalamet] has been cast to portray is a man who is not even famous for his singing ability." Instead, what is essential is powerful and compelling acting, which we know Chalamet is capable of.
A potential duet opportunity aside, this is a very exciting, new development in Hollywood. We'll just have to wait and see if whatever's going on between Chalamet and González continues to swell or ends on a sour note.