This Is How Meghan And Harry Are Gaining Their Full Financial Independence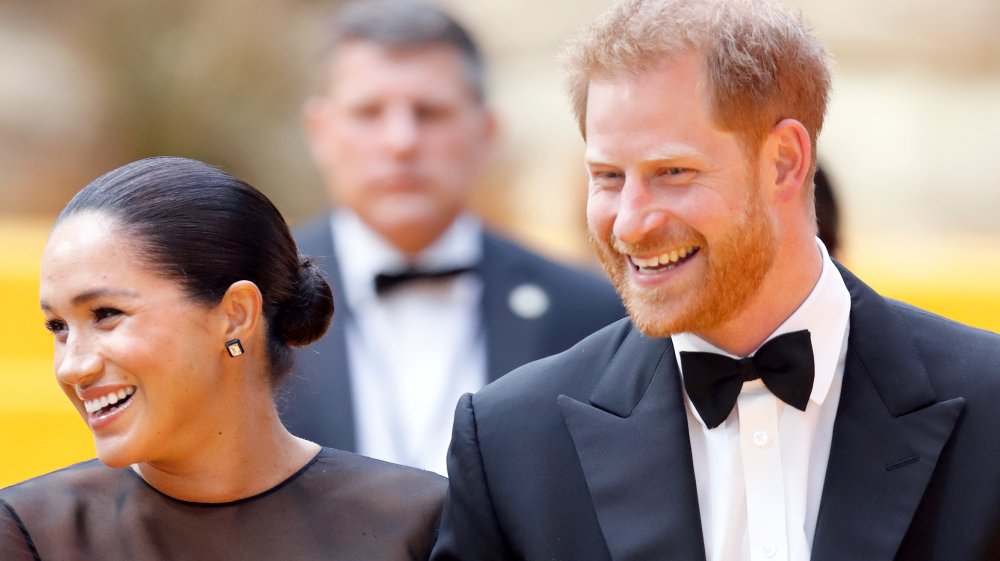 Max Mumby/indigo/Getty Images
When Prince Harry and Meghan Markle announced in January 2020 their decision to step down as senior members of the royal family, many people wondered how they'd bankroll their lives without the Queen for support. And there were plenty of questions about what their plan to "become financially independent" actually entailed. The whole announcement was pretty vague, although their financial plans aren't necessarily anyone's business — especially considering the royals' security team won't be funded by the U.S. government, as their rep relayed in a March 2020 statement to the BBC.
However, after Harry and Meghan solidified their move to Los Angeles and reportedly settled in Tyler Perry's mansion, the topic of their finances came up again. CNBC theorized the couple could make tons of cash with sponsored Instagram posts and entertainment-based deals, to name a few possibilities. Speaking of, Meghan did ink a voiceover deal with Disney, but her earnings went to the wildlife conservation, charity Elephants Without Borders, The Times reported.
So where does the money come from? It looks like the questions surrounding how Meghan and Harry are gaining their full financial independence have finally been answered.
Prince Harry and Meghan Markle scored a big deal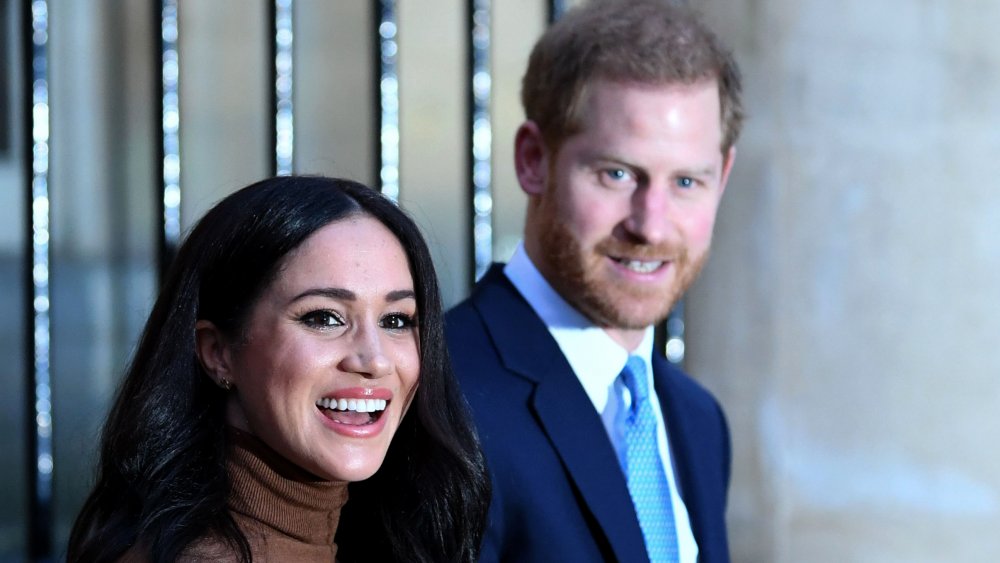 Wpa Pool/Getty Images
Meghan Markle and Prince Harry are settling right into their new lives in America, with the pair inking a deal with "the New York-based Harry Walker Agency for speaking engagements," the Los Angeles Times reported on June 24, 2020. The agency, which boasts a long list of high-profile clients (the Obamas, Bill Clinton, Serena and Venus Williams, etc.), will help the pair book "moderated discussions and keynote speeches with trade associations, corporations, and community forums," the LAT noted. The two will reportedly discuss "racial justice, gender equity, and environmental concerns, as well as mental health, the outlet stated.
As Mike Allen reported for Axios in 2017, President Barack Obama typically earns $400,000 for speaking engagement, while Michelle Obama gets paid $200,000. And a talk from former President Bill Clinton supposedly runs for $250,000.
Although it's not clear how much the couple will earn with their new gig, we imagine it will be a pretty penny. Not only are the Duke and Duchess of Sussex in high demand, but they also have plenty of knowledge to share with the world. We smell big money!
We don't know about you, but we think this deal is further proof Meghan and Harry won't return to the royal family anytime soon.