This Is Drew Barrymore's Favorite Movie She's Ever Done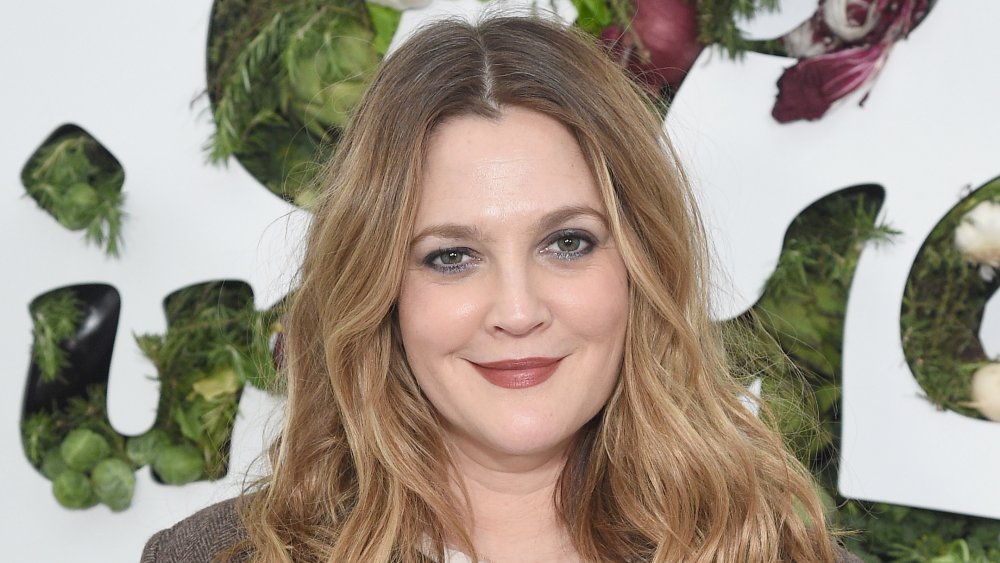 Bryan Bedder/Getty Images
What's your favorite Drew Barrymore movie? Considering she's been in the business since she was a child, it might be hard to decide. There are those from her younger days, like 1982's E.T. the Extra-Terrestrial and 1984's Firestarter. Or ones from when she was an adult, such as 1999's Never Been Kissed and 2000's Charlie's Angels. But you also can't forget about her other films that are worthy of being at the top of your list, like The Wedding Singer with Adam Sandler or Fever Pitch with Jimmy Fallon. Honestly, she has the kind of Hollywood résumé that most performers would surely envy.
However, if Barrymore's daughters, Olive and Frankie, were to decide, they'd likely choose 50 First Dates or Ever After, which their mom told Good Morning America in 2019 are her girls' top picks. "It's weird 'cause if anyone comes over and my movie's playing, I'm like, 'I swear to God, I'm not that ego jerk that's like, 'Here, kids, we're watching [my films],'" she joked. "But they call it a 'mom movie' and they just enjoy watching it, and I'm proud of who I am and what I've done and especially the messages [in the stories]."
Barrymore continued, "I made them exactly for what young girls and boys feel. We're all just trying to find love, be kind, and kick some ass here and there." While that's certainly an awesome motivation, it turns out, she also made one of those movies for another special reason.
Drew Barrymore said this movie character is 'who I want to be'
It looks like Drew Barrymore agrees with her daughters' choice in movies. The actress opened up to Good Housekeeping (via Elle) in 2016 about her own favorite: Ever After.
"I was trying to reinvent myself and come out of a tumultuous period. I was at that place in my life where I was truly asking... Who am I going to be?" Barrymore explained. "And then I came across this story that said, 'The Grimm brothers had it all wrong, that Cinderella rescued herself.' And I thought, 'Rescue yourself? That's who I want to be, that's who I need to be in this life.'"
Barrymore continued by noting this allowed her "to learn that rescuing yourself is the ultimate fairy tale, and that fairy tales are usually just very super dark in the beginning and then they have the opportunity to get super light."
"That made me feel... like it doesn't matter if you feel like you have personal black x's in your life or you think you haven't done everything perfect or you got dealt a strange set of cards... it just doesn't matter. It always can get light," she added. "And we all want love at the end of the day. We want the prince, but if you get yourself up to that mountain instead of him carrying you up there, it's just that kiss is all the sweeter."
No wonder this powerful movie is Barrymore's favorite!